A bare backyard is fine, but it is such a waste for that space to go to waste. It's unfortunate, however, that decorating is expensive if you're not careful. That's why it's great that there are more affordable options for you to choose from. Without breaking the bank, you can use outdoor decor ideas to make your backyard look like a mirror of your personality. 
Since we are focusing on keeping the costs of the decor down, we are keeping things simple. There isn't a need to hire landscapers since anyone can easily complete the suggestions.
If this piques your interest, continue reading for affordable DIY outdoor decor ideas for your backyard.
6 Outdoor Decor Ideas for a Beautiful Backyard
① Stylish Stone Path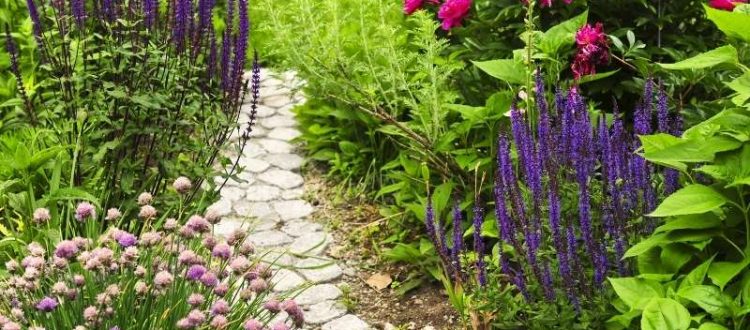 If you think that stone paths are only for those fancy mansions and resorts, this is not the case at all. As long as you have the space for it outside your home, you can lay down some stone paths. It does not have to be stone, though, since it can also be bricks, granite, and even wooden slabs. The objective is to create the illusion of a path to follow.
This is important for several reasons, with the biggest being the fact that stone paths are beautiful. The second reason is the psychological effect it can have on those who see them. A path means a set direction that people can follow, which provides the structure. This will then result in a sense of comfort for the primal part of the brain, making people feel secure. 
② Make Your Own Planter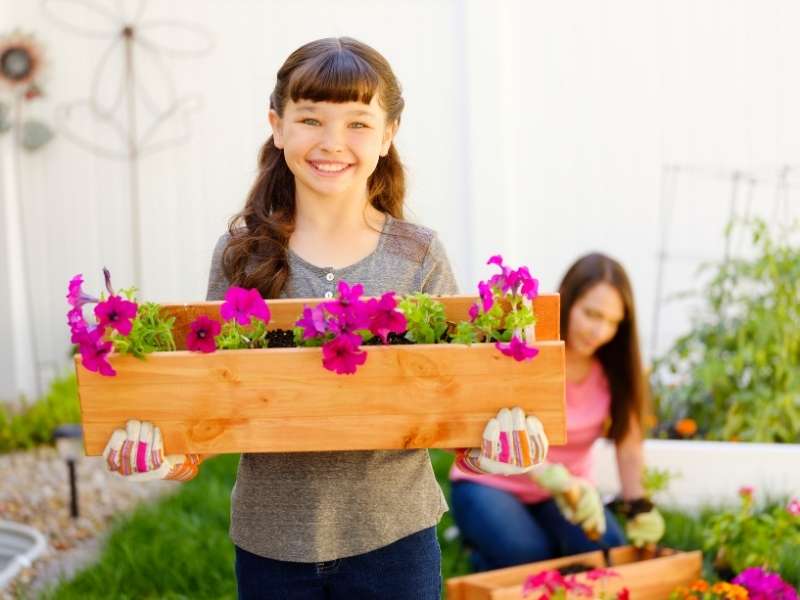 It can be something as simple as a plastic waste bin that you wrap in some colored paper around. You could also make planters out of boards, brightly colored rubber boots, and so many more.
Your options are pretty much endless and it would be easy to find inspiration. As long as you know how to use a glue gun, you shouldn't face too many obstacles with this idea. 
③ Make a Living Fence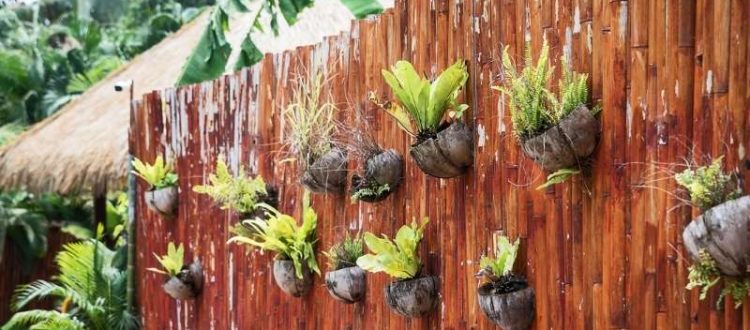 A living fence is like a regular fence but has living things hanging or growing on it. These can include strips of wood that are nailed or tied together into a checkered pattern. Hanging plants like orchids can then be attached to them via plants or directly. This structure can also include shelves but these will not be able to accommodate heavy pots. 
You can position your living fence all over your backyard, against your home's wall, or by themselves while boxed in. Your options with regard to what plants you place on them depends on your geographical climate. Areas with warmer weather are more able to accommodate hanging plants. This idea might not be possible in places that are too cold. 
④ Light but Durable Backyard Furniture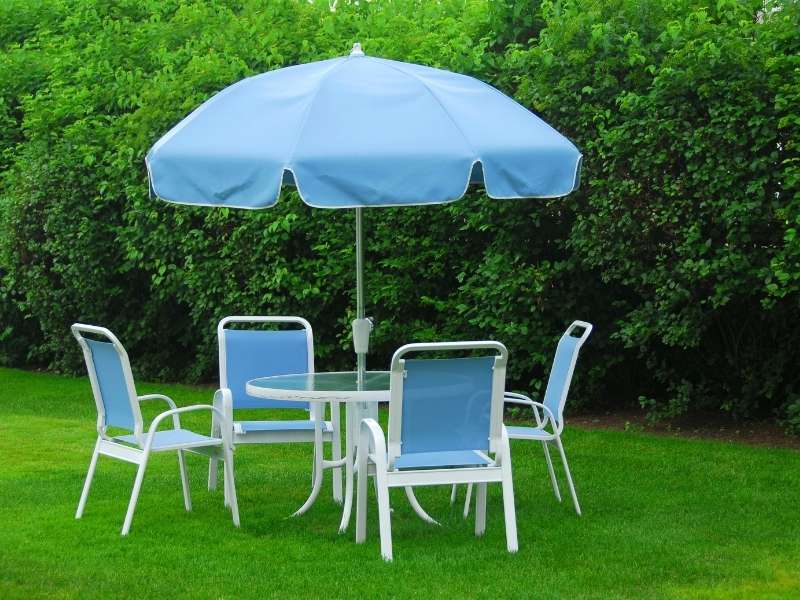 Many backyard furniture options are made of heavy wood, metal, and even granite, which are all quite expensive. There are better, more affordable alternatives that will not cost an arm and a leg but still look good. Some can be made of plastic but they will be thick, well-designed, and durable. Others will be made of other synthetic materials and textiles but will last for a long time.
There is no need to splurge with your backyard furniture because they are going to be exposed to the elements. If your chairs and table are too thick, heavy, and cumbersome, you won't be able to move them. On the other hand, lighter, more versatile furniture can be brought into the house or in the shed. This will be quite handy when there is heavy rain or snow.
⑤ Paper Lanterns
Paper lanterns are always low-cost, beautiful, and effective in giving your backyard plenty of character. They don't look good only at night either since they also have an impact on onlookers during the day. The best part about this is that you can buy it from a store or make it yourself. The latter options can allow you to customize the looks of the lantern to fit your preference. 
Once you have the lanterns you need, you can hang them up under some wires or twines in your backyard. You could also do the same on the branches of a tree if your backyard has one. It's up to you how many lanterns you are going to use or what they will look like. At the end of the day, they are more affordable than other forms of light.
⑥ Build a Stone Pond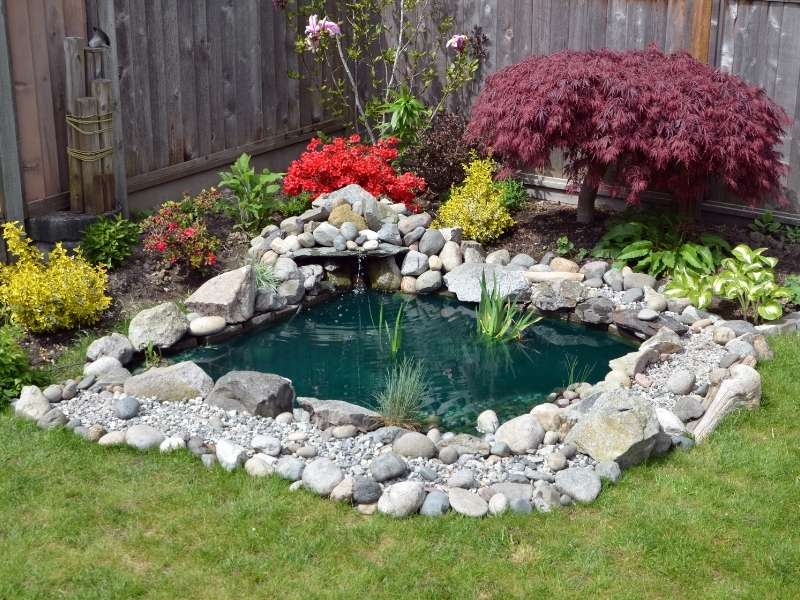 This last suggestion can involve more work than the rest on this list, but not by that much. Making a pond in your backyard will require digging a hole, then compacting the ground before pouring in some cement mixed with large rocks. Once the cement dries, you can then add more rocks and slabs to complete the look.
As to what you'll put in the pond, there are several options to choose from. One of them is to grow water lilies and lily pads. Raising koi could work, as well, this would be entirely up to you. On the other hand, you could also create a floating platform using modular plastic floating docks if your pond is big enough. There are plenty of pond docks for sale if that's what you're worried about. With these, you can always keep your operating costs in check.
Conclusion
Contrary to common belief, you can actually decorate your backyard inexpensively, and it still looks amazing. All you need are the right tools, some fun ideas, and a schedule that permits it. Your backyard will then look beautiful, enchanting, and relaxing. Creating a calming, happy ambiance using these methods is worth the effort.
If you want to add to outdoor decor ideas, please do so in the comments below. You will also find links below to take you to more fantastic articles about ALL things DESIGN.
Images Courtesy of Canva.
Other Posts You Might Enjoy:
Guidelines to a De-stressing & Relaxing Intimate Environment
How To Make Your Unkempt Backyard Special Again
Backyard Design: 4 Tips to Transform Your Space
Share This Story, Choose Your Platform!