Investing in a granny flat might be one of the best decisions that you make in your lifetime. The idea of having that extra building that provide a roof over the head of your loved ones is fulfilling. However, the process of selecting granny flat builders isn't easy. The truth is, you must be careful, because, many companies will promise you heaven, but some will ultimately disappoint.
The ideal granny flat is comfortable, fashionable, and durable. If this interests you, we invite you to continue reading to learn about the features that separate amazing Sydney granny flat builders from the rest.
7 Tips to Hire the Best Granny Flat Builders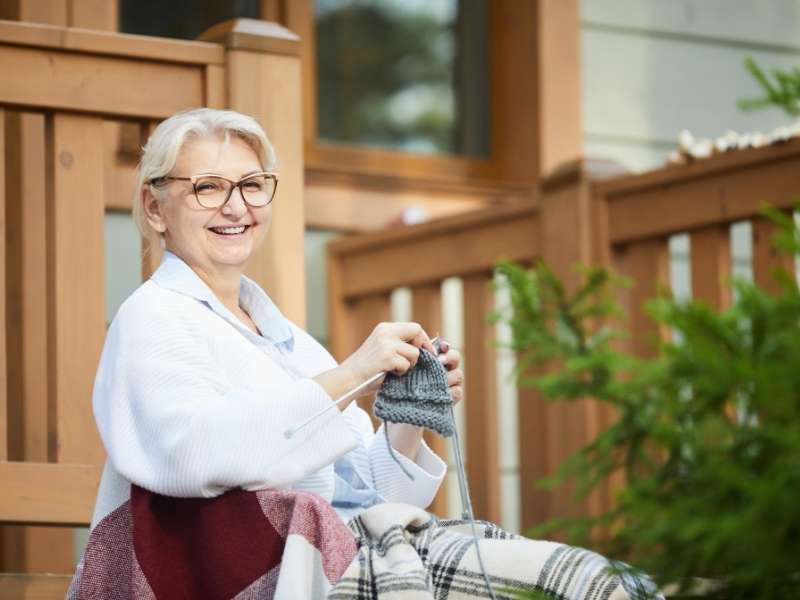 ➊ Offers a Variety of Designs
Do potential granny flat builders give you only a single or two designs to choose from? You must be missing a lot as there are hundreds of designs to fit different needs. You have to consider several factors when selecting a design. For instance, you have to consider the resources that you have, the building standards in your area, your home lighting style, and the layout of your property.
There will be other structures in your compound, and you should thus ensure that the granny flat complements the overall appearance. The potential builder should advise on the best design based on your needs and the resources at hand. Take your time and research for various designs online to get a rough idea of what to expect from the final structure. A good builder should consider your taste when designing the granny flat.
➋ Proven Punctuality and Reliability
How does it feel when someone fails to show up for a date? The feeling is always that of betrayal and disgust. The same applies to the construction industry. Construction projects are quite involving, and that means you need to take the least time possible. Moreover, you must do this while making sure that the final product is high quality.
There are thousands of granny flat builders who never deliver what they promise. So, try not to end up with a company that takes too much time to build. First, determine whether or not the timelines are realistic. Along those lines, look for flexibility to accommodate tasks that arise. That's why it's very important to check the reviews of the potential granny flat builders to get insights on their punctuality and reliability.
➌ Responsive Communication
The next step is getting online and reaching out to potential companies. Then, make note of how long it takes for the companies to respond. The speed of response might indicate if you are dealing with a good communicator or not. Also, evaluate how long it takes for the company to give you a quote.
The nature of the messages between you and the contractor depends on the type of contract that you sign. Some companies take care of everything, while others will require you to source for the materials. Additionally, you must agree on the modes of communication that suit both parties during the engagement period. Moreover, look for coordination when you have to involve another business, such as an interior designer.
➍ Qualifications and Licensing
The company that works on your property must have the right qualifications to meet your needs. It does not make sense contracting a company only to realize that it doesn't meet your expectations when the construction is already underway.
Interestingly, there are different types of regulations and licenses, depending on your country of residence. The company must have an operating license which shows that they adhere to the rules set by government authorities.
There are also membership clubs that admit companies that have passed various tests. Therefore, the ideal company is one that displays all the licenses and memberships for potential clients to evaluate. Also, continue to d your research on the nature of licenses and building associations that regulate granny flat builders in your country.
➎ Reliable Supply Systems
No building company is self-sufficient. There are different types of building materials that they must source from suppliers. Interestingly, a building company lays out all the plans and designs and then sources for supplies from various manufacturers. An honest company lists where it gets its supplies which shows you the quality to expect. This is important if you want a high-quality granny flat that passes the test of time.
➏ Reputable References and Reviews
Pay attention to what previous customers say about the potential granny flat builders. This includes getting insights on the reliability of the company and the quality of their project completions. It is also worth checking the fees that a company charges so that you do not end up paying for hidden fees.
Additionally, a company that delivers quality projects will always share reviews from satisfied customers. Moreover, it's important gauge how such a company responds to customers who might have been unsatisfied with its services.
Also, check if there are rating systems that gauge service providers in your area. You might find that some companies perform exemplary in areas such as quality, whereas customer service is average.
➐ Liability Insurance
Accidents happen when you least expect it on a construction site. Insurance coverage assures you that you will get compensation when something goes wrong. For instance, one of the technicians might suffer from an injury while on your property. Thankfully, there are insurance covers that cover employees and ensure that they get medical attention when this happens. So, be sure to analyze the terms and conditions of the insurance cover before you sign the contract.
Settling at an ideal granny flat builder does not have to be hard as long as you get one with the above features. Select a company that is ready to analyze your needs and advise on the best way to handle your project.
Images Courtesy of Canva.
7 Qualities of Great Commercial Roofing Companies
Things You Need to Know Before Installing a New Floor
How Can I Make my Garden Interesting?
Share This Story, Choose Your Platform!