Do you often wonder what your home says about you? The simple answer is that it says a lot! One way or the other, your home décor choices reveal a lot about your personality. At least, they should. After all, your house is your corner of the Earth! If you want to make more of a statement with your home, you've come to the right place. We're going to look at steps you can take to ensure your home is making the statement you want!
Home Décor that Pops!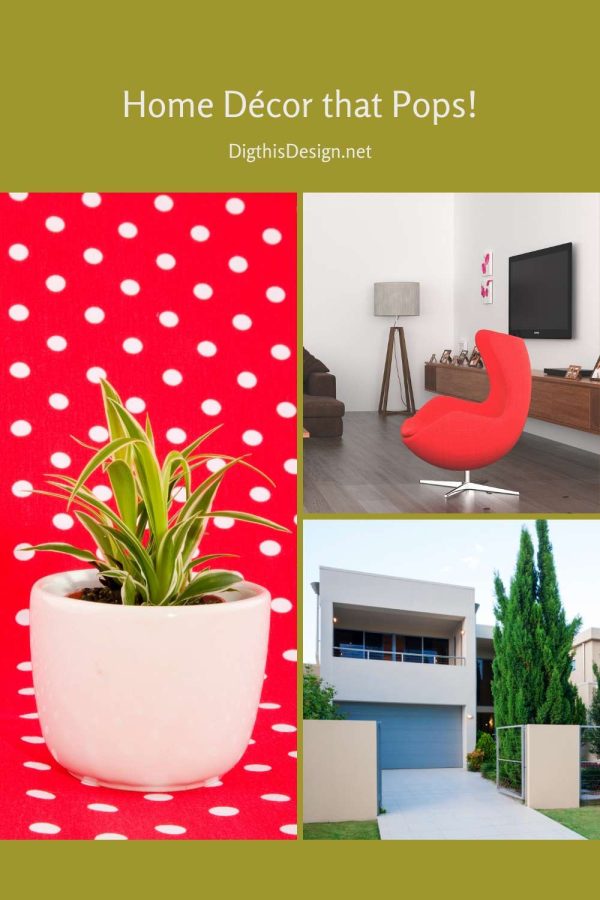 Colors
The most blatant statement you can make is with your decor. The colors you use are the most impactful choice you can make. The color is the first thing anyone sees and sets an instant tone to the room. If you've been playing it safe with beige and magenta walls, it's time to be brave! If you want to make an extreme statement, bright colors are great. What's more effective than a bright wall? If you want to make a statement but don't feel ready to go extreme, just paint one wall and see how that looks. Statement walls are always popular, so if you want to leave it at that, you can! It's not just interior decoration that you need to worry about. The external appearance of your house can have a real creative impact. Look into painting services that can make your vision become reality. You could paint the whole house a funky color or just stick to jazzing up the door and window frames and make a statement with your home Décor. Either way, it's sure to look amazing!
Furniture
Once your decoration is under control, stock up on statement furniture to go in your new home. While color has a big impact, furniture is close behind. You can go as crazy as you like with this. If you've painted bright colors, why not go for brightly colored furniture to match? Or, you could aim for contrast and go for more neutral furniture choices. You can keep things traditional, or go a little mad. After all, it's your house! Do you fancy beanbags or a hammock, instead of a traditional sofa? Go ahead and get some! One thing's sure, getting creative with furniture will make a statement no one will forget in a hurry.
Curb Appeal
Last, but certainly not least is your landscaping. Too often, we forget the outside of our home when we consider making our homes interesting. There's no reason why you can't take your creativity to the outside too! If you have a front yard, that's even better. Everyone will see it as they walk past! Themed landscapes can be a lot of fun and are an excellent way to show people what kind of person you are. Do you love fairy tales? Do you want a woodland theme? Decide what you want and take steps to achieve it. Fairy lights will add to any fairyland garden, while natural garden furniture and wild plants will create that woodland feel!
Images Courtesy of Canva.
Other posts you might enjoy:
Kitchen Color Trends for 2017 Report
Choosing Home Exterior Color Schemes
Share This Story, Choose Your Platform!