Take a look around your home. Do you feel like your décor looks awesome and professionally put together? Or do you feel like it falls flat? If you're in the latter category, there are a few things you can do about it. However, you need to know the reasons why your décor is falling flat before you can improve it. Read on to find out!
Reasons Why Your Décor Falls Flat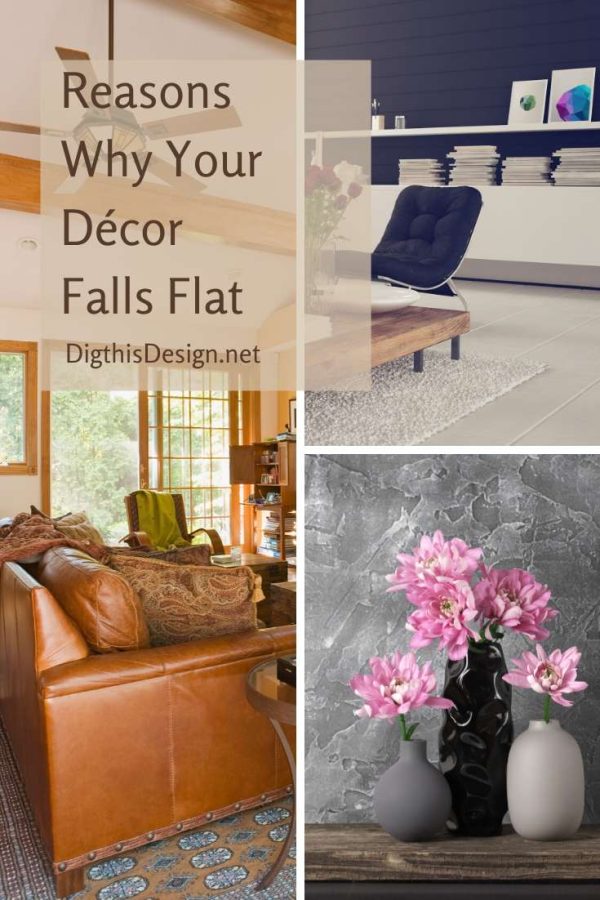 Failure to Use Different Textures and Heights
Textures are one of the most important things to implement when you're decorating a room. You should make your guests want to touch every inch of a room when they enter! Using different textures is key. Use wood, wool, leather, suede, and anything else you can incorporate to make a room beautiful and texturized. It will always feel homier this way too.
Using different heights is the first thing an interior designer from JCR Design Group would suggest if you asked them what to do about your flat décor. Playing with height is easy; there are so many pictures and tutorials online that you can refer to.
Pattern and Color Haven't Been Used Properly
Using pattern and color can give your home more personality, but you need to make sure you're using it right. For example, contrasting colors, or the same color in different tones looks great. When using a pattern, using an odd number is always better than using an even number. They should all be different scales too. When you use this rule, you can make just about any patterns work together.
Poor Planning and The Wrong Accessories
Did you plan your décor before you started? If you simply went into home décor stores and hoped for the best, it's no wonder it's not working. Planning too much can make things feel forced, but making sure you've at least decided on a color, layout, and the important stuff is a must. Using an idea board is a great way to make sure that everything will flow together.
Using the right accessories will make your home pop. Instead of having lots of little accessories, opt for fewer accessories, but make them large. In small rooms, sometimes one large accessory is enough to set off the decor!
Lack of Personality, it Needs Some Life
Is your home personal enough, or does it look like a showroom? Showrooms might look minimalistic and clean, but in reality, they don't have a soul. Make your home personal by including your favorite pictures, pieces of art, and hints of your hobbies. Adding some fresh fruit to the kitchen and flowers in your lounge will go a long way to making your home come to life. You can even buy fake flowers and fruits to last much longer. They can look very realistic, and always make you feel better when you look at them.
Do these statements ring true to you? Use the tips above to fix them and you'll start loving your decor!
Images Courtesy of Canva.
Other Posts You Might Enjoy
Spring Décor – What's Trending for 2017?
Home Decorating Details with the Most Impact
Your Home Décor, What Does it Say About You?
Share This Story, Choose Your Platform!