Spring is such an exciting time for homeowners. Being able to open windows and breathe fresh air after a long winter is such a satisfying feeling. There are so many things that you can do to get yourself in the mood for spring and embrace this new season. The following are some trending spring décor ideas that will transform your home into a brighter and beautiful place.
5 Spring Décor Ideas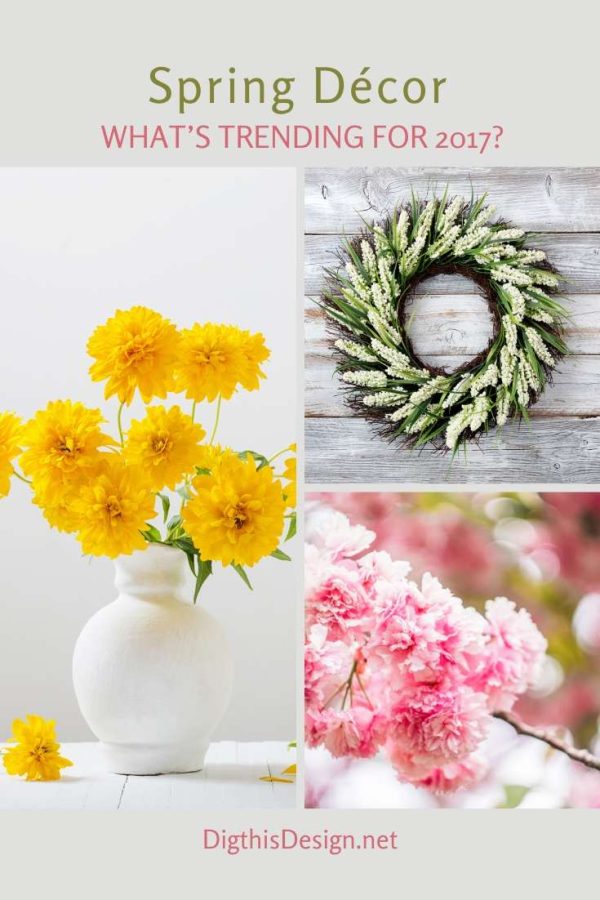 1. Painted Succulent Jars
This is an easy DIY decoration that you can do in just a few minutes. Use any mason jar that you have, and paint it a color of your choice. Instead of staring at brown dirt, you can paint the jars beautiful colors such as pink, blue, purple, or orange. Once painted, fill the jar with dirt, and then transplant a succulent into it. Succulents can be found at almost any greenhouse. The beauty of succulents is that they are one of the easiest indoor plants to take care of! They require minimal water, some sunlight, and they are very durable and will last a long time.
2. Spring Wreaths
Spring wreaths are another popular spring décor idea. We all know of Christmas wreaths, but flowery spring ones are becoming increasingly popular. You can choose to make your own using all-natural and real flowers, or buy a handmade spring wreath online on a platform such as Etsy. These wreaths are perfect for decorating the outside of your home, especially by hanging them on your front door. They are the first thing that people will see before entering your house, and the bright colors will be sure to make you happy. You can choose to make the wreath out of your personal favorite flower and plant combinations.
3. Spring Scented Candles
Candles are amazing at all times during the year, but they make a fantastic spring decoration. You can get candles that are scented with your favorite flowers and spring scents, or even add your own additions to a candle. For example, you can place a simple white candle in a jar, and then place lavender or any other herb or flower around the jar. You can keep the plants in place with a piece of twine. This makes the candle look beautiful, and it also provides a nice, fresh scent.
4. Cherry Blossom Murals
Cherry blossoms are such a traditional spring plant. They are gorgeous, so why not put them in your home? Not a real cherry blossom tree, but a mural. An amazing spot to put a mural in is the bathroom. You can get custom mosaic designs of any plants that you want. A mural like this would look amazing in a white themed bathroom. To add a special touch, place a jar with actual cherry blossoms on the washroom counter. It will make your bathroom a much more enjoyable and relaxing place to be in.
5. Decorate With Yellow
Yellow furniture is a great spring décor idea. You can buy yellow furniture already painted, or just paint your own antique or used furniture a shade of yellow that you choose. You can have yellow dressers, stools, desks, chairs, or any other furniture you want. Having sunny yellow furniture will bring joy to your house and it can really lift your mood. It is the perfect color for spring. Yellow furniture is a great multi-use decoration piece.
Images Courtesy of Canva.
Other Posts You Might Enjoy
Spring Cleaning: Why Winter is the Perfect Opportunity
Share This Story, Choose Your Platform!