If you were around on Instagram this time last year, you will have seen the Danish term 'hygge' all over the place. From images with a cozy sweater, blanket, and scented candle, to huge mugs of tea and a roaring fire; the whole concept is about being comfortable, cozy and essentially, hibernation. Which at this time of year can look rather appealing. So what if I was to tell you that hygge is taking a backseat this season to its Swedish cousin 'lagom?' The concept can be applied in life as well as in the home, and it means not too little and not too much; just right.
So, if you love to follow suit with some of the latest trends, then how do you adapt this lifestyle concept to your home? Here are some tips and tricks and ideas to get your imagination going. Would love to hear what you think!
Lagom Décor, Not Too Little, Not Too Much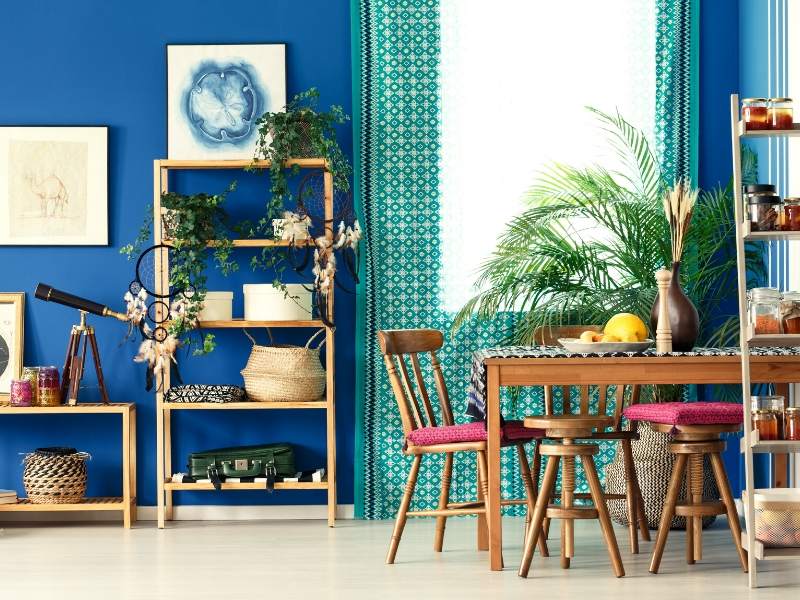 Bringing Nature Indoors
Having not too much and not too little, means keeping things fairly simple. So if you're looking to accessorize your home throughout fall and winter, then look to the great outdoors for your inspiration. You could get houseplants to bring greenery inside, as well as decorating with some fall leaves to make garlands, or using holly to decorate your mantle or table when the holidays come around. Bring in pumpkins, foliage, and, of course, flowers, to bring the season to life and embrace lagom.
Have an Open Fire
If safe to do so in your home, then an open fire or use of a log burner can be amazing at this time of year. It brings in some cozy vibes but is definitely in the 'just right' camp. You could replace an old fireplace and open it right up, or add in a log burner elsewhere in the home.
Chopping your own firewood is a great way to bring the concept to life, as it is all about being resourceful. You could even check out some chainsaw reviews from a site like Best of Machinery if you wanted to take it to the next level. Either way, your own firewood and having a fire at home can be great additions this season.
Be More Frugal
The concept is about being more frugal and realizing that there are better things that we could be doing with our time or our money. So look at home for the things that you no longer need; could they be sold and given a second home to someone else? Decluttering your home and garden can be a brilliant way to embrace all things lagom. It can be good at this time of year as the holidays can bring with it so much excess that we don't always need.
Think Scandi
With it being a Swedish concept, it makes sense that all things Scandi are going to be a good nod to the concept. And by Scandi it is meaning neutral colors, monochrome, and pretty minimalist. It also means using simple artwork and nothing too elaborate. It can give your home, or at least a room in the home, a fresh new look.
Images Courtesy of Canva.
Other posts you might enjoy:
Scandinavian Design is Simplistic Form and Function
Simplistic Bath Designs; Tips from a Pro
Inspiring Industrial Design Ideas to Consider
Share This Story, Choose Your Platform!