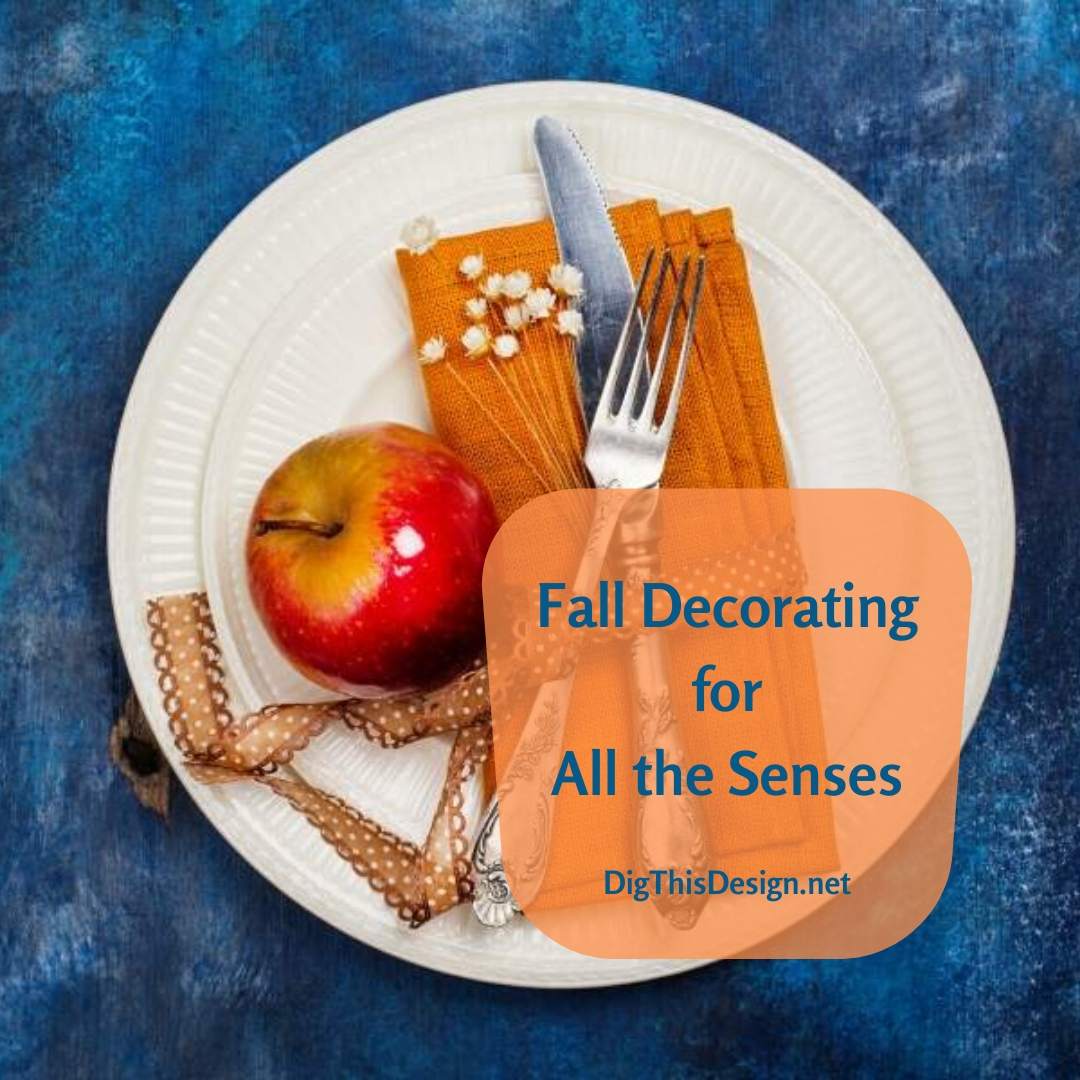 Who doesn't look forward to decorating for the fall season? It's the change of season we are all ready for, brisk air, cozy fashions, and warm hues. When I start to think about my fall decorating I like to consider all of my senses, sight, hearing, touch, smell, and taste.
The 5 Senses to Consider for Fall Decorating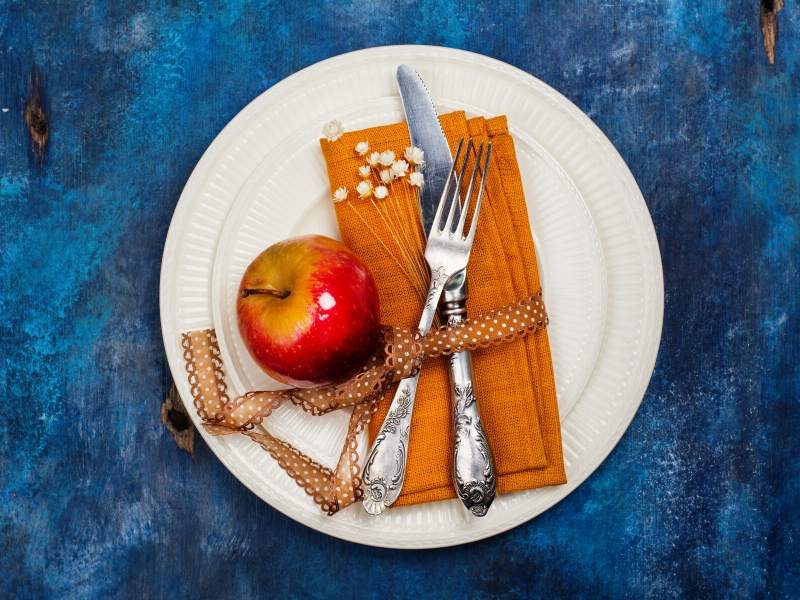 Sight
One would think when considering sight that we are talking about colors, right? There is a lot more that goes into interior design than just color choices. There are shapes, texture, and balance of the design too. I personally like to shake up what is expected in fall decorating by using an object that represents fall but changing the color to create a twist and a little more individuality.
Hearing
When I am home relaxing, I like to play music. Music stirs up emotions and to me completes the mood I am needing to feel. I can't imagine Christmas without my traditional music I grew up with. Sounds of the fall could mean many different things to many different people. Find your fall vibe and add it to your fall decorating.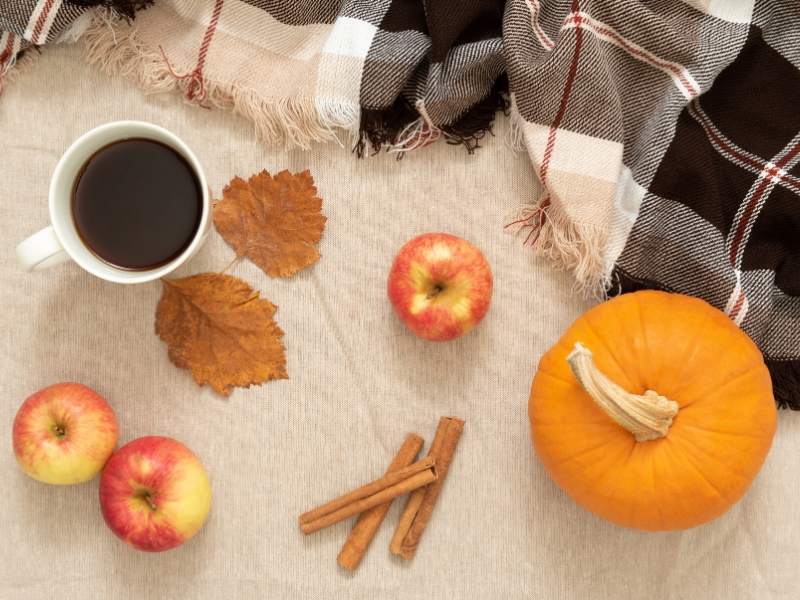 Touch
Fall is the time for snuggling. I make sure I have knitted throws and down pillows on my couch and lounge chairs. The environment that you want to create for fall is warmth.
Smell
Smell is such an important sense for creating an atmosphere in a room. I love aromatherapy added to fall decorating, it is imperative in my rule book of interior design. The great thing about aromatherapy is it can be decorative and pretty to add to your fall decorating accessories. I like to start by bringing fresh flowers into my room designs. They add authentic botanical aroma and improve your home's air quality.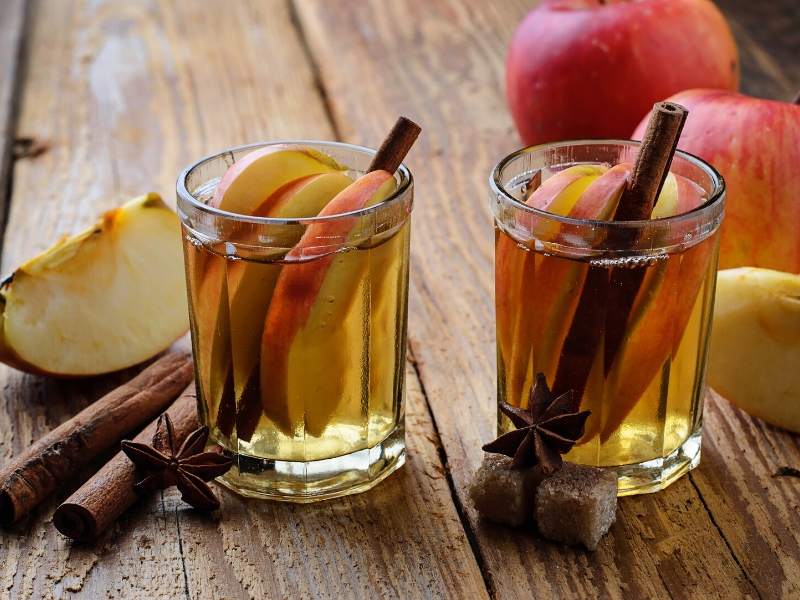 Taste
Taste is the FUN part of fall decorating. Creating great fall recipes is not only decorative, but it also adds to the sense of smell, but the best part is it tastes good. One of my favorite recipes for fall is the Brown's traditional hot apple cider recipe.
Warm apple cider is a drink that reminds all of us Fall is here. This drink will be sure to warm you up! Here's what you need:
1 ½ quarts apple cider
1-quart cranberry juice cocktail
3 tablespoons firmly packed light brown sugar
7 whole cinnamon sticks
1 teaspoon ground allspice
½ teaspoon ground ginger
Ground Cloves
Freshly grated nutmeg
Salt
Take a medium saucepan and whisk together cider, sugar, spices, and salt. Bring to a simmer over medium-low heat. Then remove from heat and pour in brandy, if desired. Strain mixture into a pitcher, discard solids. Serve in mugs, garnished with cinnamon sticks and apple slices.
Images Courtesy of Canva.
Other posts you might enjoy:
Easy Fall Decorating Ideas Using Natural Materials
Fall Decorating – Mantels and Windowsills
Fall Décor Fashion Re-Imagined for the Home
Fall Décor for Your Front Door
https://digthisdesign.net/wp-content/uploads/2017/10/Fall-Decorating-Using-for-ALL-the-Senses-1.jpg
1080
1080
Patricia Davis Brown
http://development.digthisdesign.net/wp-content/uploads/2016/11/OLD_DigThisDesign_logo.jpg
Patricia Davis Brown
2017-10-03 01:00:04
2021-01-16 12:54:54
For Fall Decorating Consider All the Senses