I bet you're tired before you've even finished this first sentence, aren't you? Yes, well, selling your home is an exhausting task. There's an ever-competitive market out there, and buyers are getting a little demanding because of it. Given the financial situation over recent years, you might be struggling to sell your home, or any of your properties if you're a developer, at the value you'd like. In some locations, or with specific types of property, you might be struggling to sell the place at all.
What's the solution to selling your home then? Well, for me, I found the answer was to get creative. If you want to catch people's eye, then catch their eye. Don't copy what every developer in the area has done. Don't be ordinary. Here are some tips, if you're still not quite sure what that means.
Getting Creative Helps When Selling Your Home
Start from Scratch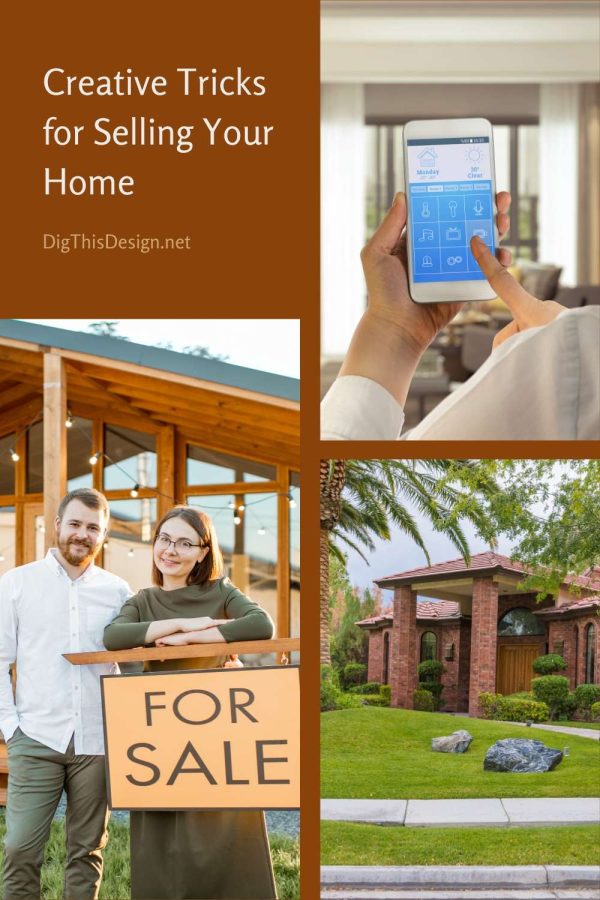 You heard me correctly. I'm talking about a complete overhaul. Don't worry about cost, because that's not what we're talking about here. We're talking about design. Of course, you can't feel creative when you're looking at a cluttered house that you might have owned for years, either with your family or through renting it out to others. It's hard to work around the mess and the worn-out furnishings.
The best way to think of new ideas then is to picture a blank slate. Think about what you'd do with a property if it was brand new, and you could design every last aspect of it. Then, you can work around that core concept with your existing property. Throwing out old furniture doesn't have to be costly, nor does investing in new furniture. Still, it's a worthy investment either way. The layout of a room can entirely transform a house and pump up the value instantly. You'll more than receive returns on your investment. Plan your perfect design on paper first, and then make it a reality. I always recommend hiring a professional to help you create a proper plan. This will be the best investment when it comes to selling your home!
Add Some Smart Home Technology
Once you've sorted the basics and you have a nice, clean, fresh house, you'll want to think about amping up the value through little bonuses. It's all about the modern touch if you want to create a contemporary feel. Technology is a brilliant way of achieving this because it signifies cutting-edge development without costing you an arm and a leg (if you know what you're buying and you know where to look).
You can transform everything in your house if you really put some thought it. Having a smart thermostat will give the potential buyer confidence that your home is energy efficient which is a huge selling point. If your property is gated then click here to see some great new tech for remote-controlled doors. It's these little touches that can bring your home up-to-date in the eyes of a possible home buyer.
Curb Appeal
This is crucial. The biggest missed opportunity for property sellers is the front of the house. Like any business, you need to make a good first impression. If a retail shop had a boring, messy or old store-front, people wouldn't ever go in. You want to spruce up your home entrance and lure in potential buyers.
Remember, adding value to your home is all about the level of effort you put into it. If you update everything, you'll find that you've instantly transformed an old, worn building into a brand new, desirable property.
Images Courtesy of Canva.
Other posts you might enjoy:
Tips to Creating Eye Catching Curb Appeal
Home Design Make the Finishing Touches Yours!
Your Home Décor, Make It Shout Out Loud
Share This Story, Choose Your Platform!