Living rooms tend to get cluttered pretty quickly. They're where we entertain our guests, watch television and, sometimes, eat our meals. You might find yourself getting sick of your living room surroundings, especially if there's pointless stuff everywhere. It's possible to get rid of useless things in our living rooms and reduce them to their bare essentials. This, of course, is the philosophy of minimalism. If we don't find something useful or beautiful, it has no place in our home. Living rooms should be peaceful sanctuaries, not rooms that make us constantly feel on edge. It can be tough to make significant changes to a living room, especially if you live with other people. However, once you've tried out the minimalist lifestyle, there's no going back. You can still create a minimalist living room while on a budget.
How to Create a Minimalist Living Room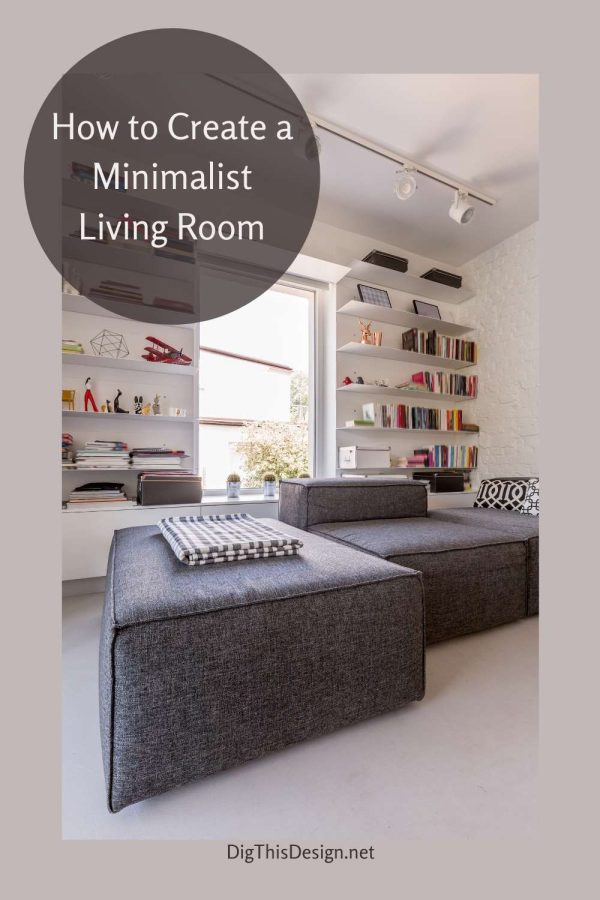 Start Off By Organizing & Eliminating
One great thing about minimalism is that you get rid of stuff you don't need, and you save money. Before ordering any new furniture it's important to get rid of existing items you have that you don't need. This will make it easier to organize the space. It's better to buy fewer high-quality items than a bunch of cheaper items that you might tire of within a year. Having less stuff in your living room will make it feel more spacious.
DIY Décor
According to Apartment Therapy, DIY décor is an inexpensive way to decorate your minimalist living room. You could make anything you want, but most people opt for something simple. For example, you could try making your own cushions to adorn your sofas. DIY projects will not only save you money, but they're also a great way to personalize your new minimalist living room.
Bring In New Furniture
These days, thanks to sites such as https://www.shiply.com/large-item-delivery/cheap-furniture-delivery.php. having furniture delivered is relatively inexpensive. The type of furniture you choose can have an enormous impact on whether or not you succeed in creating a minimalist atmosphere in your home. Neutral colors like black, beige and white work best, especially when paired with other neutral tones. The ideal minimalist living room looks like a cross between Scandinavian and Zen.
Books Are Beautiful
There's no denying that books are beautiful. However, they also help to create beautiful, minimalist spaces, especially when they are all of the same volumes. A shelf containing a few volumes of hardbacks where the binding on the books is identical always looks great. Books are a great addition to a minimalist living room because they aren't useless. They're a source of knowledge and entertainment.
Other Posts You Might Enjoy
Budget-Friendly, Minimalist Bedroom Ideas
Minimalist Outdoor Décor for Small Spaces
A Blueprint For A Minimalist Bedroom: Create Your Own Oasis Of Calm
Share This Story, Choose Your Platform!