What is minimalism? Well, if you talk to a designer, they'll tell you that it's about doing more with less. But less what? Sure, it's nice to have a home that's free from clutter, but there's a deeper meaning to minimalism. The movement was initially inspired by a desire to move away from expensive consumerism towards cheaper living. Hence, minimalism is also about spending less money. Well, on the decor at least. Here are some budget-friendly, minimalist bedroom ideas you can implement in the bedroom.
Minimalist Bedroom Ideas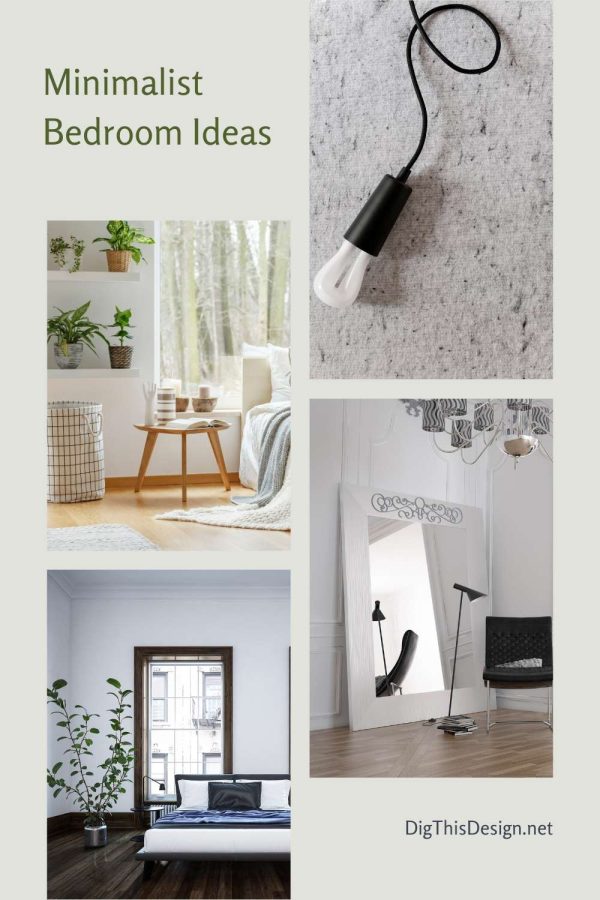 Black and White Color Palette
The first choice for anybody looking to create a minimalist bedroom on a budget is to choose the right color palette. Some minimalist designs go with pure, pale pastel colors, but the vast majority are monotone. For instance, you could have white paint on the walls, accentuated by black shelving units, white lamps and a black headrest for the bed. Horizontal lines are used a lot when creating a calm modern feel.
Invisible Walls
For many lovers of minimalism, anything that can open up more space is a huge benefit. This is where sliding doors come in. Often, in small apartments, a sliding door between the bedroom and the hallway helps to open up space you never knew you had. Plus, if space is a problem, they're often also a superb value providing you with extra square footage and regularly coming in at around the same price as a regular swing door. An exterior, disappearing wall is not a budget-friendly choice but allows the outside in and is a great compliment to a monotone color scheme as it pops with organic color.
Hairpin Legged Beds ROCK a Minimalist Style
Hairpin legs are another way to open up space and give off minimalist vibes. Small legs have the opposite effect to big, burly beds that dominate the floor space. If you've ever purchased a mattress in July, you'll also know that they can be a lot cheaper during the summer, after the Independence Day celebrations, as retailers try to flog their wares. Pick up a simple, relatively white mattress to complement the rest of your room.
Go For Simple Lighting
Minimalist bedrooms often come with minimalist lighting. More often than not, you'll find bedroom interiors with a single light source. On top of that, the light source is often naked, meaning no fancy shrouds of chandeliers. If you like reading at night, you could opt for secondary light sources, but make sure that the lamps themselves stay well out of the way. Lamps with thin profiles that rise elegantly off the floor often work best.
Use Simplistic Mirrors
Simplistic mirrors are the perfect touch to a minimalist bedroom. Full length, leaning mirror not only looks great but is wonderful in your bedroom to view your outfit before you head off to work.
Include Subtle Plants
In a minimalist design, a calm palette applies to everything, even the plants you include in the room. As a result, plants shouldn't be overly bright or flowery. Often a simple basket of bamboo canes will suffice.
Images Courtesy of Canva.
Other posts you might enjoy:
Maximalist – The opposite of Minimalist
Minimalist Outdoor Décor for Small Spaces
Decorating Tips To Make Your Home Look Like A Boutique Hotel
Share This Story, Choose Your Platform!