I've been going through archived posts on DigThisDesign and found a lot of seasonal decors, recipes, and other inspirational ideas. The nice thing about seasonal tips is that they are "evergreen" and can be collected and used for years to come. So, I want to share a few of my favorite collectible thanksgiving tips with you today in this post.
Do you get tired of the ordinary and want some ideas that spark the imagination? If so, keep reading for collectible Thanksgiving tips from the DigThisDesign archives.
Straight from the DigThisDesign Archives • Thanksgiving Day Tips
Try a New Tradition
Similar to fortune cookies, take parchment paper and ask each guest to write what they are thankful for. Then roll the slip in refrigerated croissant dough and bake your rolls. At dinner, it's so much fun to guess who has written each note.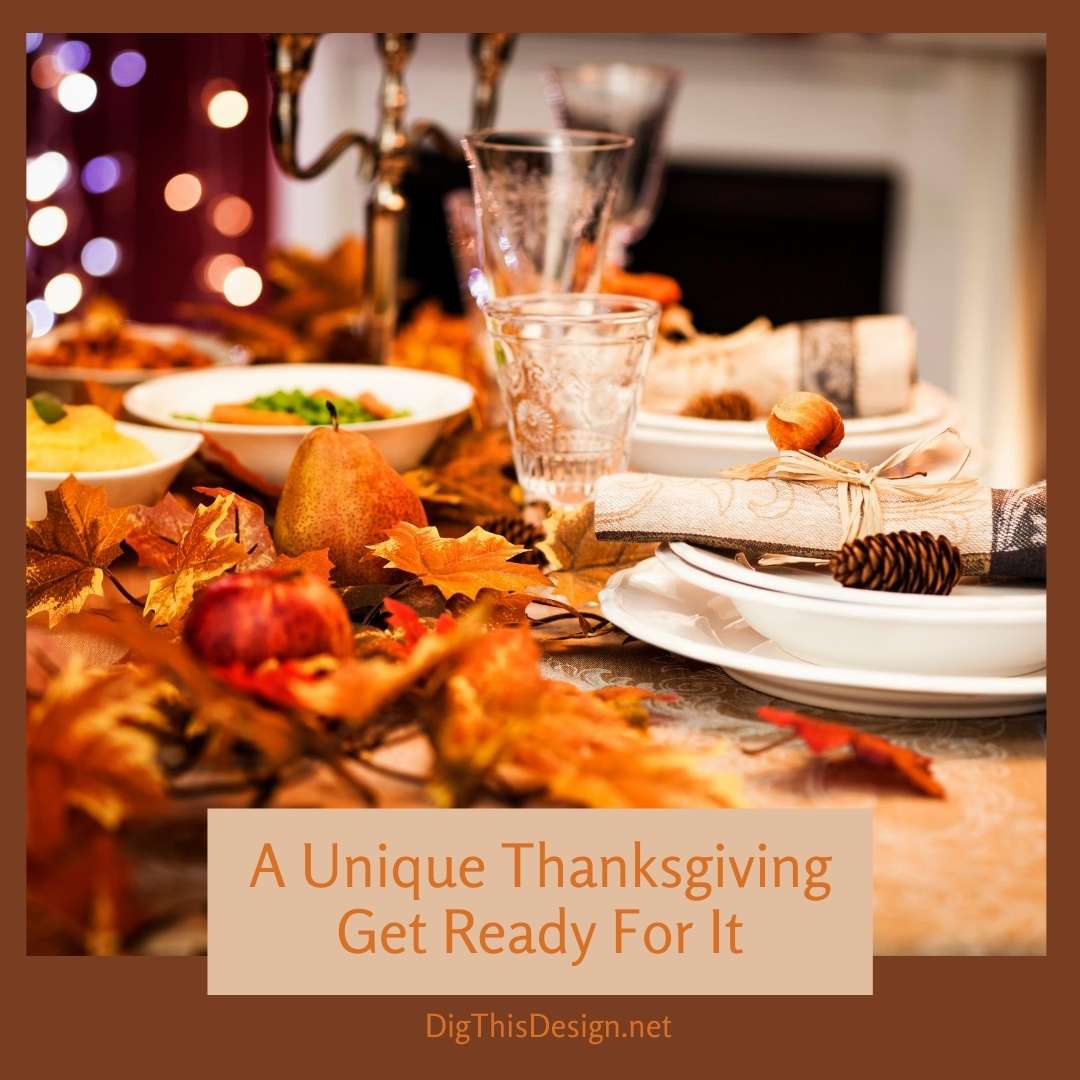 Tree of Thanks
Take a bare tree branch and set it in a vase or flower pot. Give each dinner guest a leaf-shaped piece of paper with a string or a hole punched in it. Guests can write what they are thankful for and hang the leaves on your Thanksgiving Tree.
---
Last-Minute Thanksgiving Menu
With any dinner, the host always plans the menu in advance. This allows you to envision what you want to do and the items needed to bring it all together. Since time is the biggest issue, take a few minutes online and search for ways to cook your menu using as little time as possible.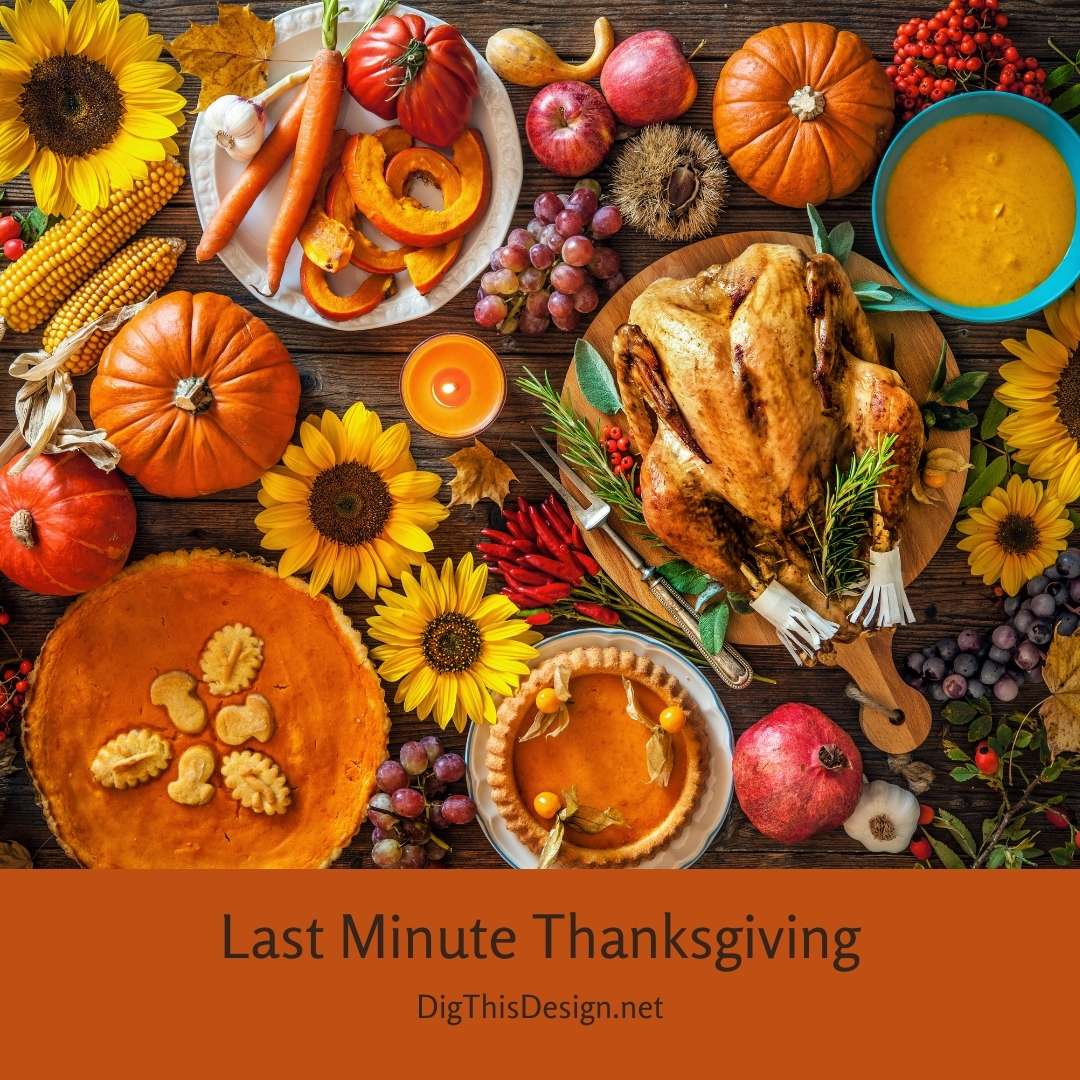 Also, talk to your friends and family for menu suggestions. Depending on how last-minute your meal preparation is, you could ask a few family members to prepare a dish. Especially if it's one that everyone always looks forward to on Thanksgiving Day.
Now that you've assigned a few dishes to other family members and your menu is planned, it's time to do your shopping. If you're really short on time purchase pre-cut vegetables, including onions, peppers, celery, and minced garlic. You may pay more but you will be able to put your recipes together a lot quicker.
---
Learn How to Brine a Turkey
If you're looking for a way to infuse your Thanksgiving turkey with flavor and make sure this year's turkey doesn't end up dry, look no further than the brining method.
For this method, you'll need to consider the size of your turkey because this determines how much time you'll need to set aside for the brining part. This recipe is one of many tasty ones from my good friend Joe, he's a wonderful cook and loves creating his own spice recipes.
Truly, all you really need for a brine is salt, so don't be afraid to customize the other ingredients with your own flavor preferences or Thanksgiving dinner theme.
For the full list of ingredients and instructions for this wonderful method, please visit Do I Brine Turkey or Not? Try Joe's Recipe and You Be the Judge!
---
Fabulous Thanksgiving Day Tables
So who is coming for dinner? Are you serving for 4, 10, or 30? We found these fabulous Thanksgiving Day tables we hope to give you inspiration for your family Thanksgiving Day celebration.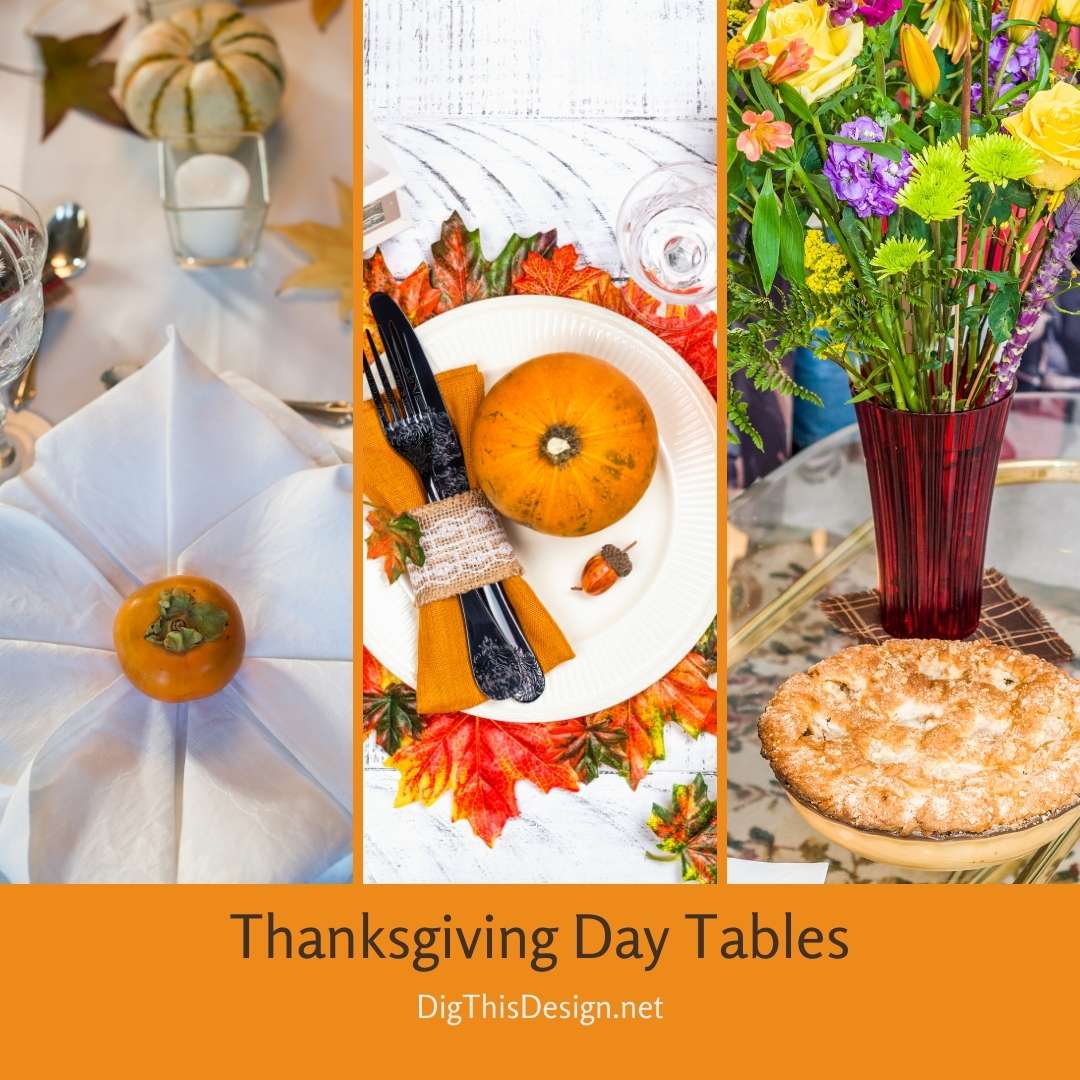 For a smaller intimate setting take it outside and make it simple with neutral colors and linens. Enjoy the fresh air and company.
Add a modern twist to a traditional celebration with bold colors and patterns. Stick with two or three colors and repeat throughout the table setting to give it a modern feel.
If you have a lot of guests coming over on Thanksgiving a nice long table with narrow centerpieces will help fit everyone at the table. Orange, brown, cream, and pops of green from the stems finish off this wonderful Thanksgiving Day table.
---
In This Episode of Clean Drink Happy Hour
Watch a video with Patricia preparing a Turkey & Chicken Chili with a Clean Cornbread. To stay warm, Stephanie will be mixing a Hot Buttered Rum with a Tropical Twist. Check out our video and select this link to go directly to the recipe!
---
Wishing You and Yours the Very Best of the Season
Let us know your seasonal ideas in the comments below. You are important to us and we'd love to hear from you. You will also find interesting links below to take you to more fantastic tips from ALL things DESIGN for your home and business.
Images Courtesy of Canva.
Other Posts You Might Enjoy:
6 Tips for Preparing for the Holiday Season Ahead
4 Inspirations for Fun Thanksgiving Day Decor
Outstanding Fashion Boots for Fall 2020
Seasonal Maintenance: Why your Property Needs Checking for Problems on a Regular Basis
Share This Story, Choose Your Platform!