Don't be left out in the cold. Get on board with fall fashion boots for Fall 2020 for your wardrobe. From suede to snake skin to smooth leather, you are sure to find a style that suits you.
But, be aware that these boots are for fashionistas — not for hiking or for traction in the snow! Rather, they are for standing out in the crowd at parties and gatherings. In other words, they're for looking great throughout the season ahead.
If you're a fashion boot lover, you are invited to keep reading! Here are just a few of our favorite fashion boots for Fall 2020.
Our Fav Fashion Boots for Fall 2020
Suede and Snake Skin Symmetrical Style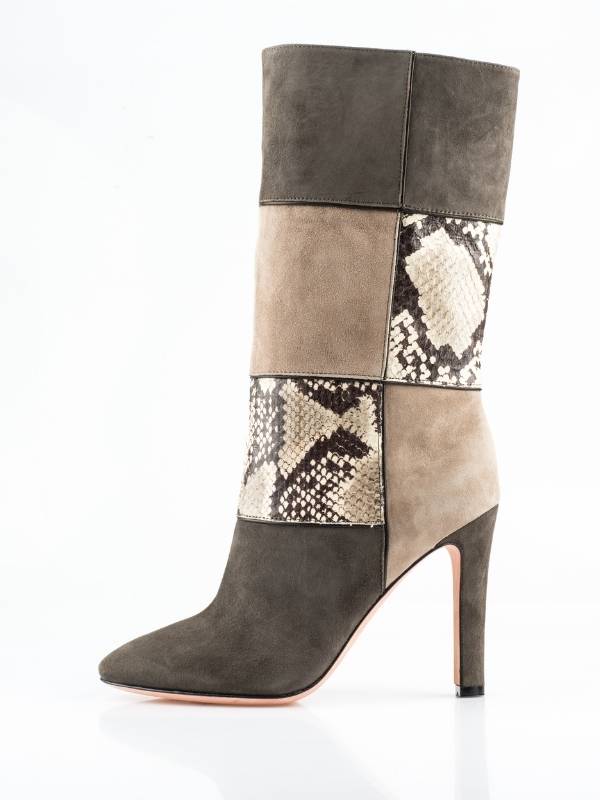 Want a classic look to step out into the fall season? Look no further than this terrific example. Two tones of soft suede along with blocks of snake skin make this boot so classic.
Moreover, this boot goes well with a sharp business suite but you can also pair it with skinny jeans or midi skirts. That makes this classic style both versatile and gorgeous!
Metallic Leather Gold Knee High Boots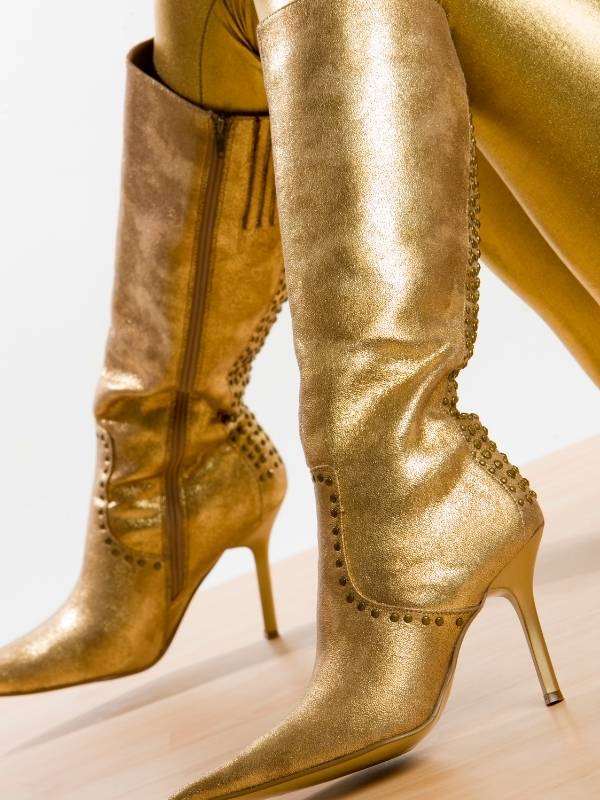 No seasonal party wardrobe is complete without a pair of metallic leather gold knee high boots. These knee high boots in warm golden leather are prime for seasonal parties with your family and friends.
Give them the attention they deserve with skinny pants or mini-length shift dresses. Or, flair them up with asymmetric midi skirts!
Sparkling Silver & Gold Faux Snake Skin Boots for Fall 2020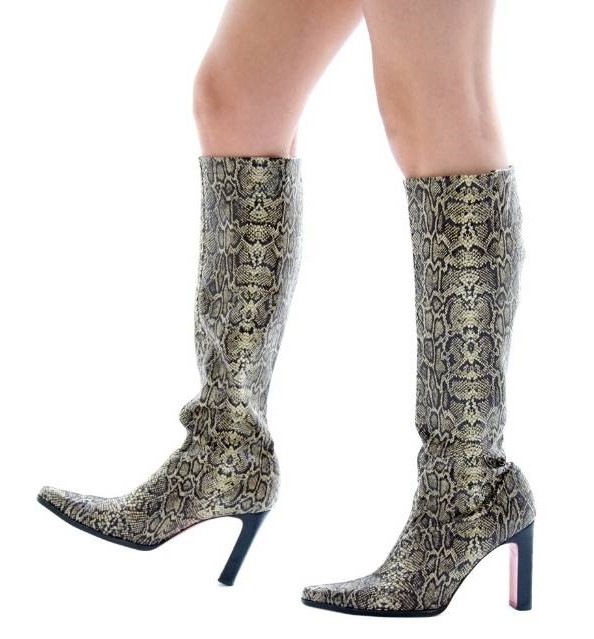 Silver and gold faux snake skin boots make a sparkling statement wherever they're worn. This pair of boots can be worn to parties and shopping. Or, if you're a high-power dresser for your office, these will definitely make a strong statement!
The nice thing about snake skin boots is that they are appealing year round. But, there's just something about snake skin with fall and winter textures that makes them so appealing.
Here's to your Fall 2020 Wardrobe
We wish you the happiest Fall season with the nicest warm fashions. We also want to know what style of boots you're wearing this Fall. So, bring it on in the comments below. You will also find other links below to more great tips about all things design for you, your home, and business.
Images Courtesy of Canva.
Other Posts You Might Enjoy:
5 Ways To Prepare Your Home for a Cozy Winter
7 Superb Tips to Add Seasonal Style to Your Home
Closet Organizing; How to Quickly Switch Your Summer Wardrobe to Winter
Share This Story, Choose Your Platform!