What's really nice about this season is that a lot of people start thinking about what they're grateful for in their lives. It's traditionally a time of harvest and giving thanks for the bounty that comes from the harvest. What's also nice about this season is that it's full of fun thanksgiving day decor.
The decor of the season includes lots of autumn leaves in a wide array of colors. It also includes pumpkins also in a wide array of colors with white being a trendy inclusion for the last few years. Then, you can include pine cones and nuts. Popular nuts for this type of decor include filberts, walnuts, and brazil nuts. Berries are also a big part of seasonal decor. Red berries are great for pops of color while strands of beads in gold or copper also add nice pops
So, let's look at some inspirations for your fun and easy harvest and thanksgiving theme decor.
Fun Thanksgiving Day Decor • Our Inspirations to You
Include the Young and the Young at Heart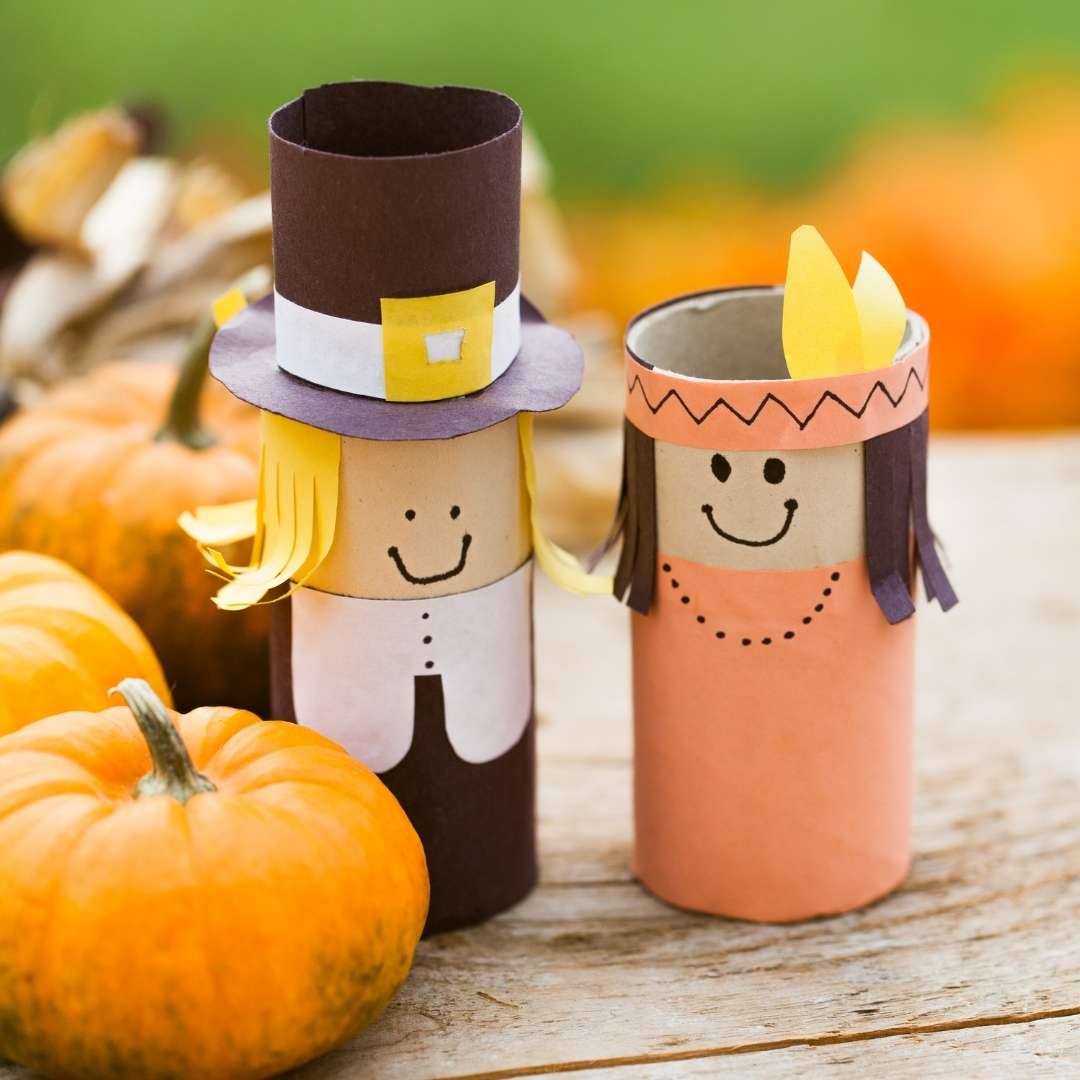 We mustn't forget the children when designing our decor. Let them be a part of the fun thanksgiving day decor. It's so easy with a little glue, construction paper, magic markers, and empty paper tubes. They will love that you proudly display their art work right along with all other decor!
Children and adults love to remember the story of the first pilgrim settlers and the Indigenous people who helped them through the winters. So, that's a theme when commemorating Thanksgiving Day that everyone will love.
Simplicity Often Saves the Day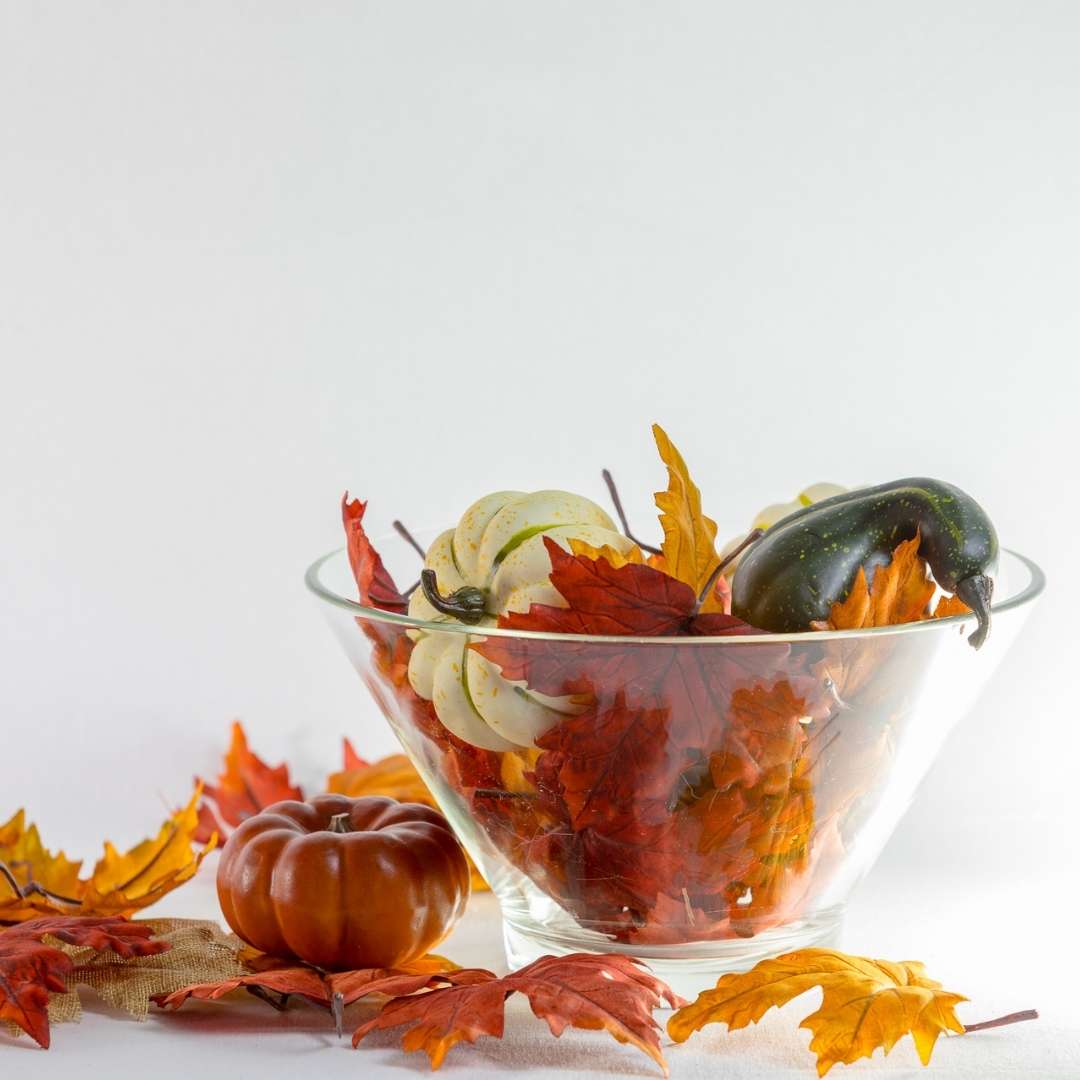 Do you need a last minute centerpiece? Grab a medium glass or crystal chip bowl and add a variety of fun Thanksgiving Day decor. These mini-gourds are modern and clean in their fall white, orange, and green colors. Plus, they look fantastic with the autumn tones in the silk leaves. So easy, yet stunning!
Set Up a Victorian Corner with Panache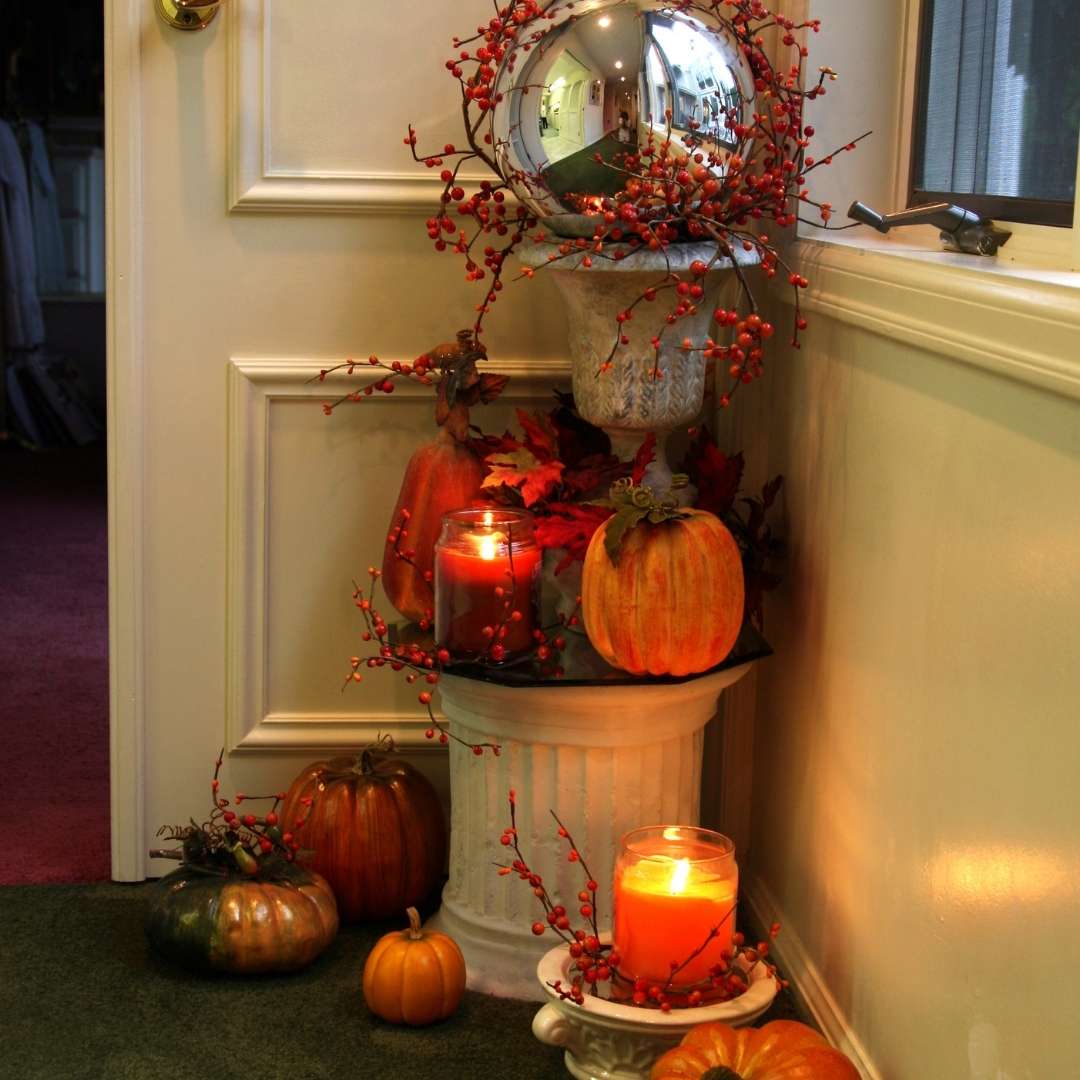 How nostalgic can you get? Bring up the warm, enchanting memories of a past time when gazing balls were part of the mysticism of the age. Beneath it is the Greek column and classic style cement flower pot.
Then, you must adorn every available space with decor. Include ceramic pumpkins of various sizes. Then, add a few large candles in glass holders for warmth and tie it all together with winding strands of red berries.
3-Tiers of Autumn Candles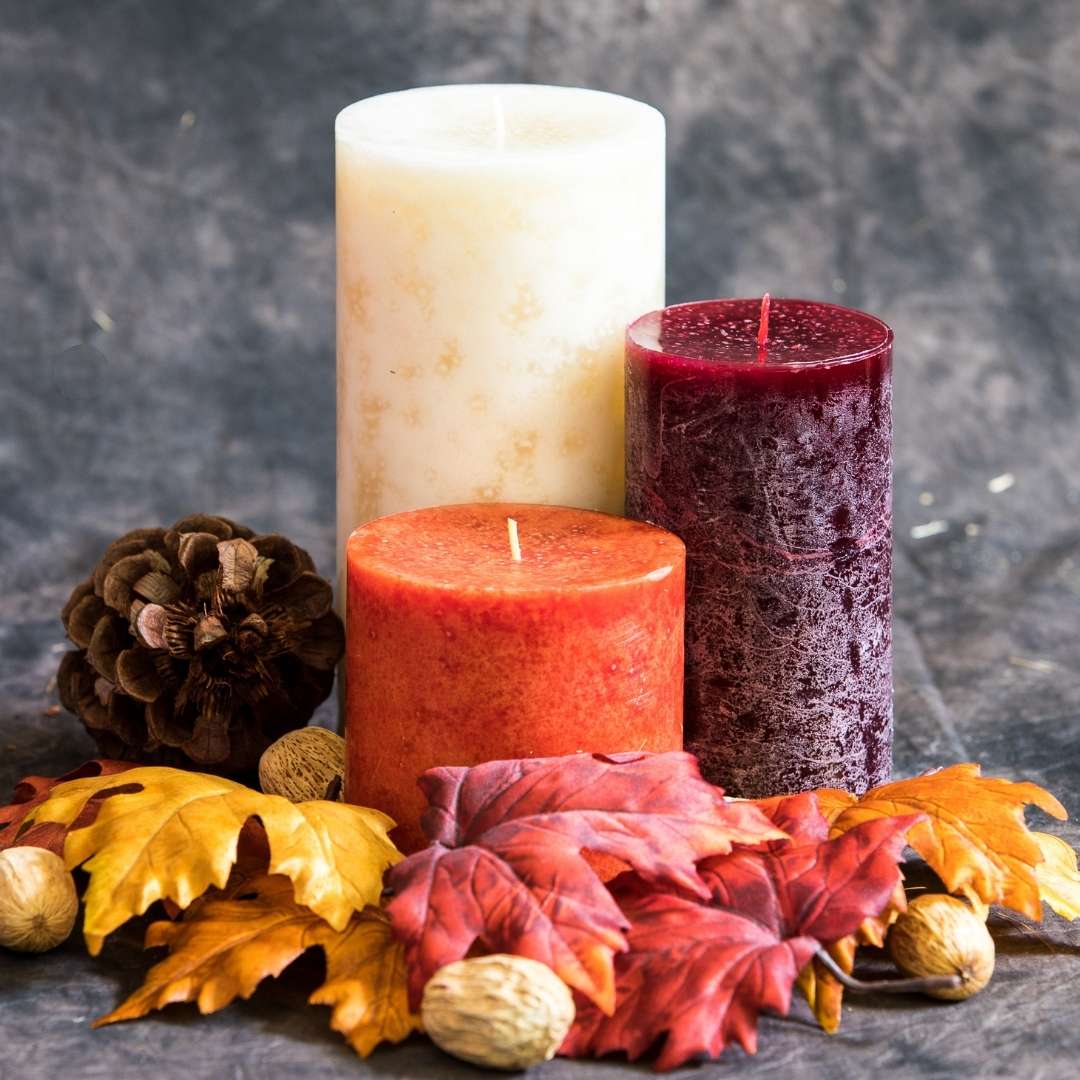 This arrangement is so easy, it flies together at the last minute. Simply use 3″ column candles in your favorite colors and add the silk leaves, nuts, and pine cones. Is there anything easier?
Share Your Fun Thanksgiving Day Decor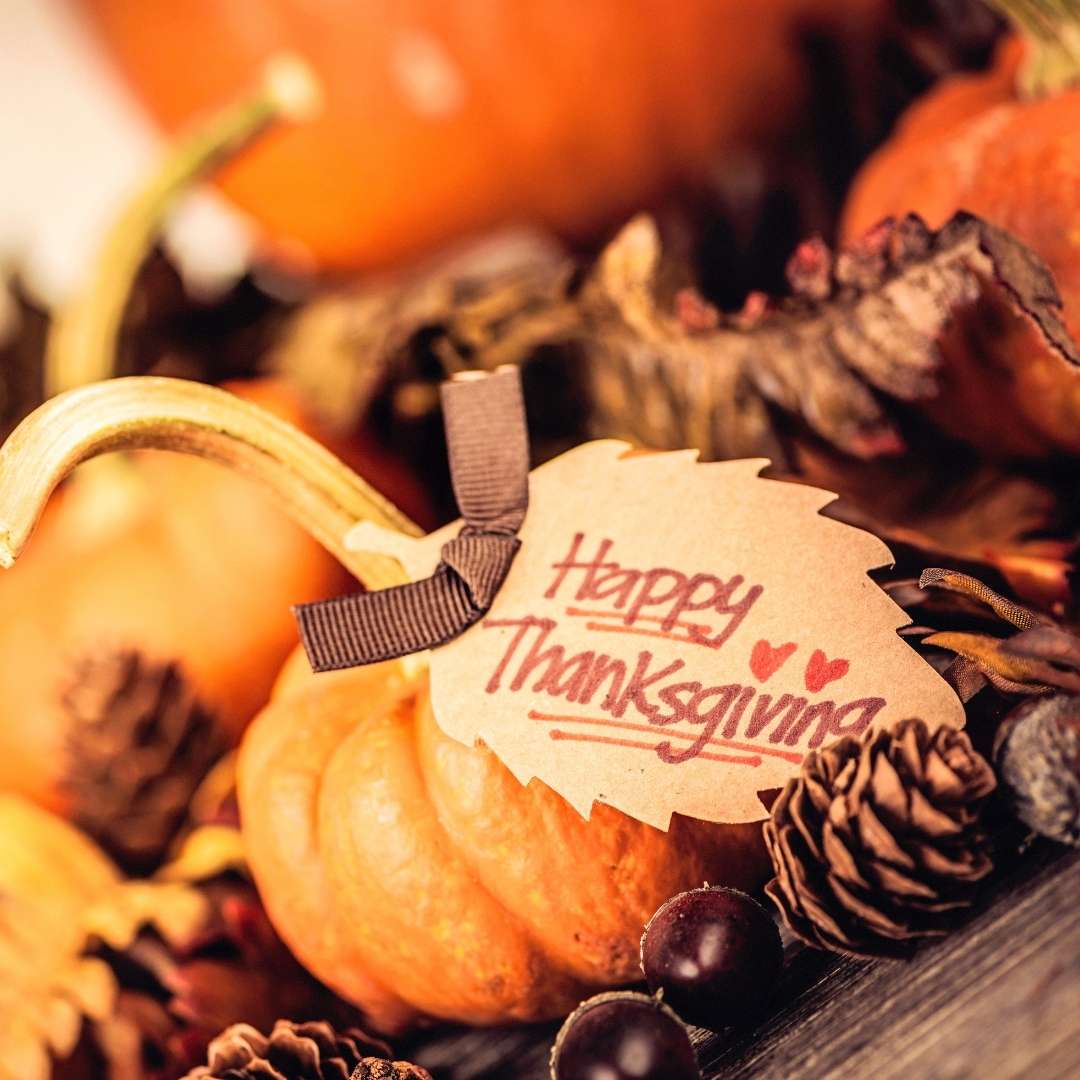 If you have any suggestions you want to add, please do so in the comments below and, be sure to include a photograph if you can. You will also find below, a variety of links to take you to other interesting articles about ALL things DESIGN.
Images Courtesy of Canva.
Other Posts You Might Enjoy:
Fantastic November Dining Decor
Designing and Decor for Small Spaces
Share This Story, Choose Your Platform!