Are you hosting a last-minute Thanksgiving dinner? That's okay! Don't let Thanksgiving, one of the biggest holidays of the year, scare you. Even if you're not sure what to prepare, don't worry.
Instead, take a moment and think about some of those traditional dishes that always made it to the table during family holiday gatherings. Of course, due to limited time, you won't be able to make all of them, but surely you can squeeze in a few.
Hosting Your Last-Minute Thanksgiving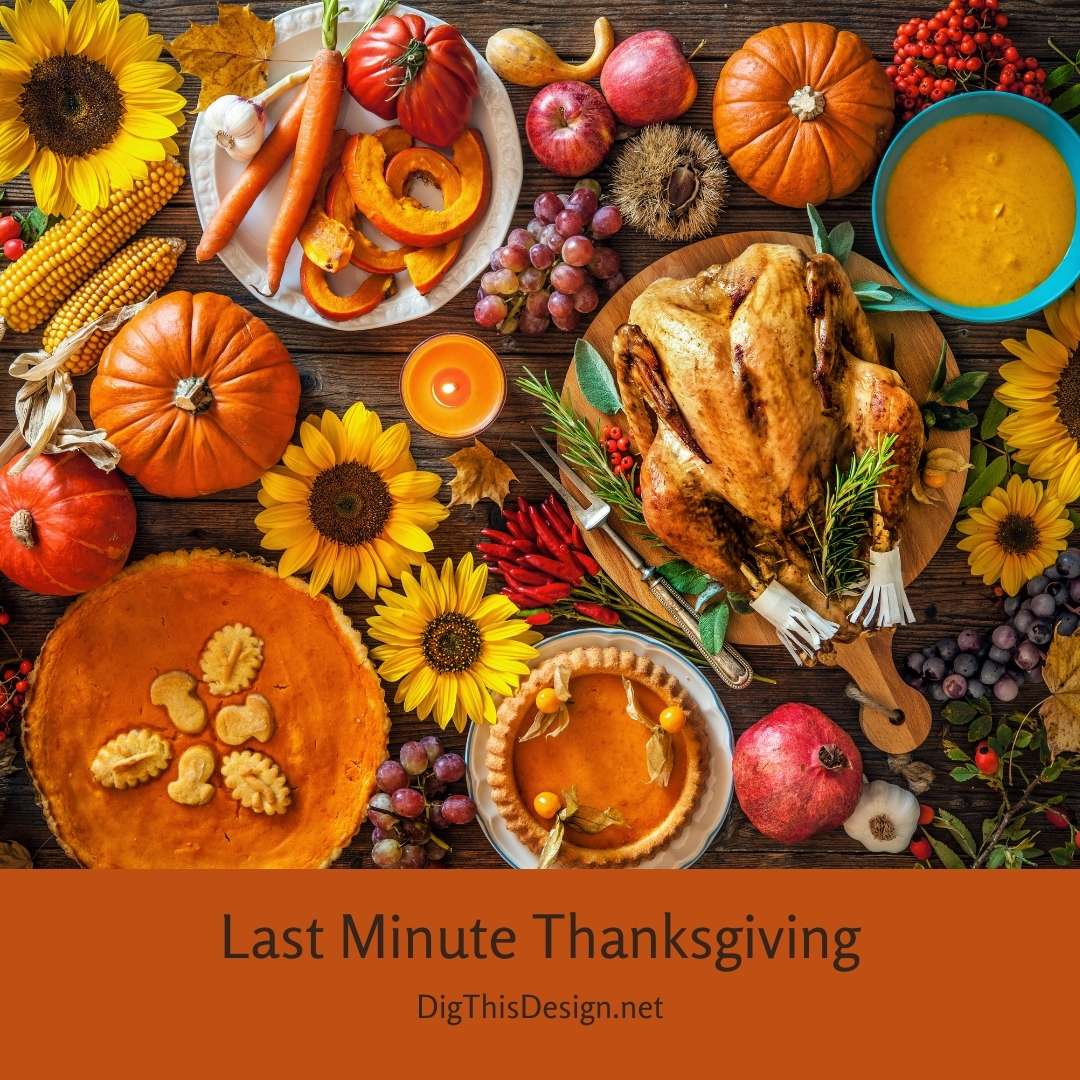 With any dinner, the host always plans the menu in advance. Doing so allows you to envision what you want to do and the items needed to bring it all together. Since time is the biggest issue, take a few minutes online and search for ways to cook your menu using as little time as possible.
Suggestions for the Thanksgiving Menu
Also, talk to your friends and family for menu suggestions. Depending on how last-minute your meal preparation is, you could ask a few family members to prepare a dish. Especially if it's one that everyone always looks forward to on Thanksgiving Day.
Now that you've assigned a few dishes to other family members and your menu is planned, it's time to do your shopping. If you're really short on time purchase pre-cut vegetables, including onions, peppers, celery, and minced garlic. You may pay more but you will be able to put your recipes together a lot quicker.
Otherwise, if you have time to spare do all of your cutting, chopping, slicing, and other food preparations, including baking desserts, one day ahead.
Ideas for Last-Minute Thanksgiving Menu
Some other ideas you can do to host a last-minute Thanksgiving dinner include:
Grilled meat and fresh vegetables. If you don't want to do a traditional turkey or ham, there are other meats you can cook (on the grill) that will take a lot less time. Some of those options include a rack of lamb, pork loin, roast, chicken, or beef. You can cook your meat early, slice it, and put it in the oven at a very low temperature. When it's time, place your meat on a platter with garnishments. You can also grill lightly seasoned fresh vegetables like squash, zucchini, peppers, onions, brussels sprouts, and/or corn. Place your vegetables in separate bowls or combine a few of them for a nice salad topped with a light vinaigrette dressing.
If don't feel like you have enough time to plan a last-minute dinner look into having someone cater. You may not be able to have the entire event catered, perhaps just the meat(s) and/or desserts. You can still prepare the vegetables, create a fresh fruit platter, and decorate the dining area.
No time for baking? If you think it's going to take up too much time, or perhaps you're not a dessert maker, order them from a baker/bakery or your local grocery store. You may pay more, but it will be one less thing to stress about.
Overall, when it comes to hosting any party the key is planning and organizing in advance and having fun!
Images Courtesy of Canva.
Share This Story, Choose Your Platform!