Fabulous Thanksgiving Day Tables
Thanksgiving is 28 days away. So who is coming for dinner? Are you serving for 4, 10 or 30?  We found these fabulous Thanksgiving Day tables we hope give you inspiration for your family Thanksgiving Day celebration.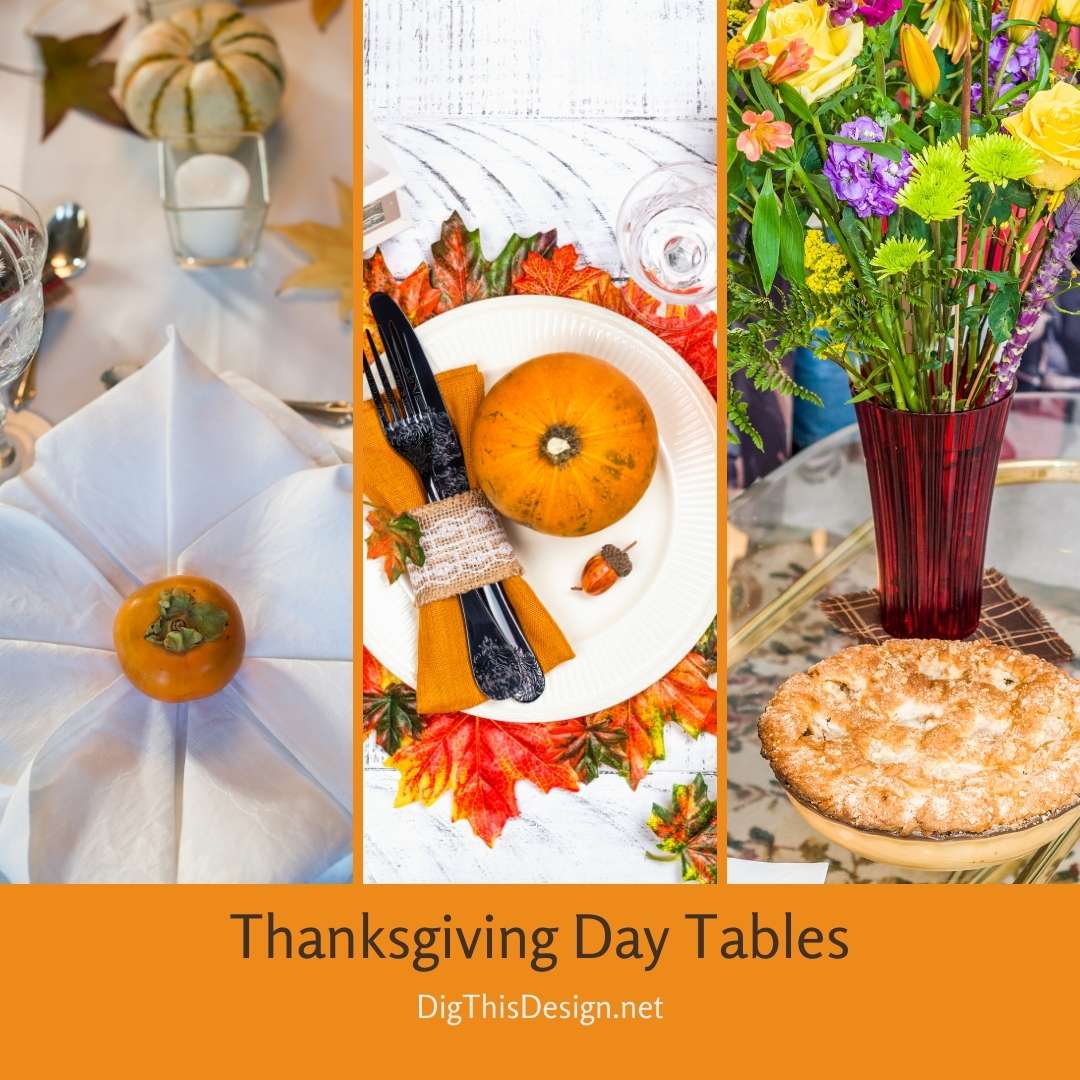 For a smaller intimate setting take it outside and make it simple with neutral colors and linens. Enjoy the fresh air and company.
Add a modern twist to a traditional celebration with bold colors and patterns. Stick with two or three colors and repeat throughout the table setting to give it a modern feel.
If you have a lot of guests coming over on Thanksgiving a nice long table with narrow centerpieces will help fit everyone at the table. Orange, brown, cream and pops of green from the stems finish off this wonderful Thanksgiving Day table.
Images Courtesy of Canva.
Share This Story, Choose Your Platform!