If you're looking to replace your old patio furniture, you will need to find out the best tips in finding the right patio furniture. When you are choosing which furniture to go with, you need to keep in mind that you have many options when it comes to buying patio furniture, and it can be hard to narrow down the choices.
Take a look at the top tips in finding the right patio furniture for your home by reading below.
Shopping Suggestions for the Right Patio Furniture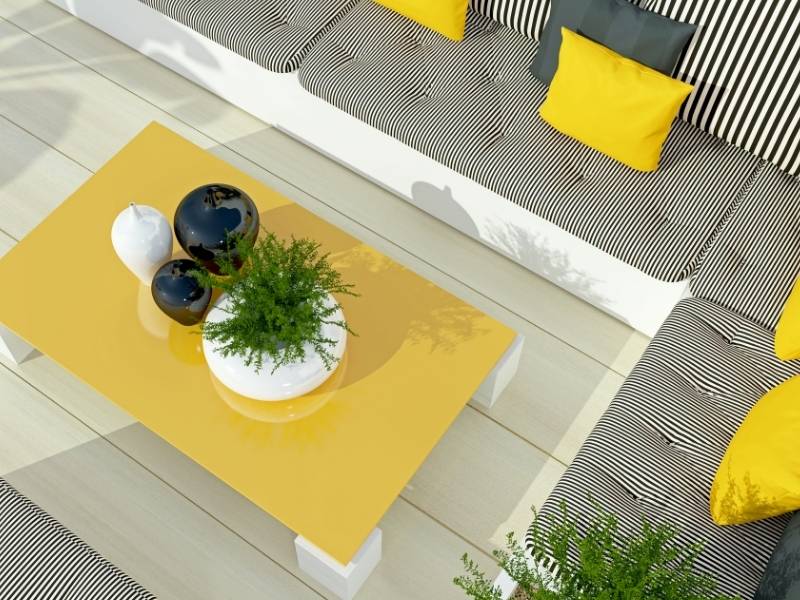 1. Consider the Purpose of the Patio Furniture
When you are determining the right furniture for your home, you should consider how the furniture will be used. It is one effective way of finding the right patio furniture for your home.
Think about what you want to do in a space, and that will help guide the choice. If you envision your patio as a space where you'll have cook outs, for example, then you'll want to plan to get furniture and any accessories that will allow you to do that; so, likely a table, several options for chairs, maybe a fire pit, and a grill. With concrete goals in mind, it's easier to make that goal happen.
2. Choose the Best Material for Its Purpose
There are also various materials used in making patio furniture. You may choose to have your furniture made of wrought iron or a sturdy wood. These furniture sets can last for a long time, and you should be able to enjoy them throughout the years.
You can purchase deck furniture in many different colors as well, so you will be able to find something that fits with the decor that you have at home. You will be able to find different furniture sets that include just a table, some chairs and a few other accessories.
3. Buy Durable Patio Furniture
If you're looking for patio furniture that's going to be used outdoors all year round, then you might want to choose furniture that is durable and has a lifetime guarantee. You never know what's going to happen during the course of the year and you want to make sure that your furniture is guaranteed to last through the worst of weather conditions.
4. Consider the Space
The key here is to find furniture that is neither too cheap nor too expensive. If you end up paying a high price for furniture that you could have bought cheaper at a local store, then you might regret that decision a little bit later.
That's why you need to think about the amount of space you have available to use before making your final decision. Consider how much space needs actually taking up and don't buy more than is really necessary to achieve the goal you want to achieve.
5. Know Where to Buy
If you want to save money when buying patio furniture, you should try looking at several different stores to see what is available. You will be able to find some of the same items that you can find online but you may be able to get them at a less expensive price in person, or vice versa.
Also, make sure that you're buying good-quality patio furniture from a reputable store, whether it's a physical store or an online retailer.
6. Set a Budget
Homeowners usually find difficult to buy patio furniture that will fit in their budget because good-quality patio furniture is a bit of a financial investment. When it comes to looking for furniture for your patio, you will want to know the best tips in finding the right patio furniture that fits your needs.
You can easily do this by looking online and finding the furniture that will work with your budget. See if there are any used options available, or work on price comparing the same or similar products between different vendors. Also, consider the cleaning and maintenance when choosing budget-friendly patio furniture for your home.
Conclusion
Research into the various types of furniture that are available and then compare the prices that are available from different online furniture stores, then you will find that it's not as difficult as you might think to find affordable patio furniture. Save yourself money on furniture that's not only functional but stylish as well.
Your personal style is the most important factor in choosing furniture for your home. There are a lot of factors to keep in mind but, above all, make sure that you're making a choice that satisfies you.
If you enjoy this post, please look below for more articles about all things design!
Images Courtesy of Canva.
4 Inclement Weather Summer Design Solutions for Your Patio or Deck
7 Examples of Entertaining Designs for Winter Patio Enjoyment
How to Design a Patio Space that is Peaceful
Share This Story, Choose Your Platform!