Your outdoor living space is no doubt one of the most popular areas of your home during the summer. Whether you love to lay out to sunbathe or spend some quiet time reading a book, your patio or deck is the perfect spot during the summertime to enjoy outdoor living. Unfortunately, the weather is not always perfect so some steps must be taken to provide solutions for super sunny or rainy weather conditions.
Summer Inclement Weather Solutions for Your Patio or Deck
Pergolas for Charm & Shade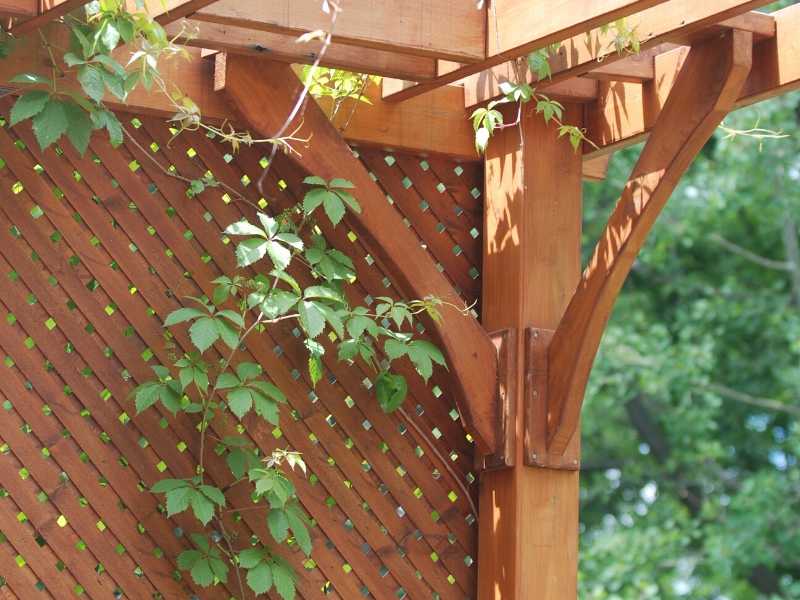 For a cooling and filtered effect from the sun, design a pergola to go over your patio or deck. It will keep you cooler and look completely charming at the same time. This is a very smart looking deck with a partial roof covering and pergola for an extraordinary design combination.
For even more protection you might want to add a retractable awning underneath your pergola. These crisp summer colors add a decorative touch of shading to this natural wood pergola.
Add a Big Umbrella for Cover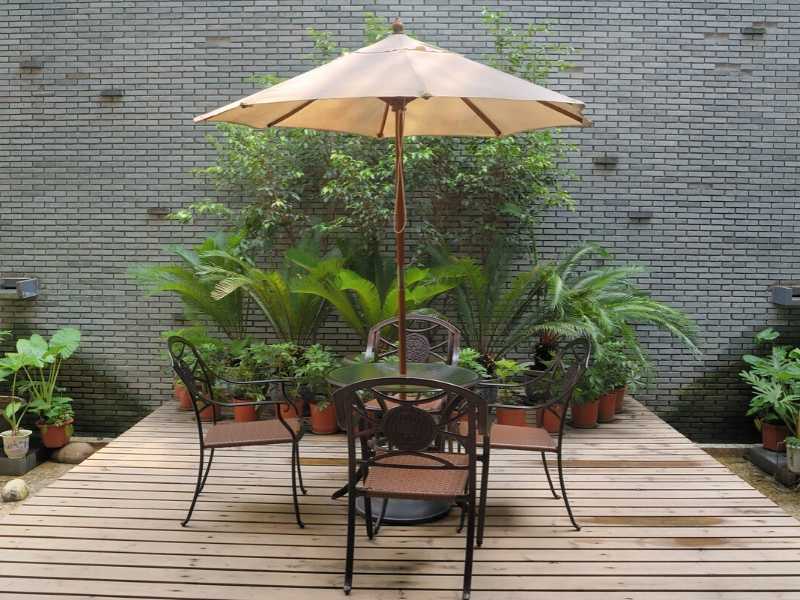 Patio umbrellas are an easy, moveable cover for your deck. They can be found as a freestanding unit for maximum portability or as an integrated piece of a dining set table. This large umbrella looks fantastic with this patio set and offers wonderful shading from the sun and protection from those cleansing summer showers.
Colorful & Versatile Sunbrella Awnings
For a colorful and relatively inexpensive way to add a cover to your patio or deck, try an awning made from Sunbrella fabric. Introduced in the 1960s as an alternative to the old, cotton awnings, these fabrics are made from a solution-dyed acrylic that is UV, water, and mildew resistant. You may even add curtains to the sides for extra privacy and protection. The Sunbrella fabrics are available in a wide variety of colors and patterns so you are certain to find one that you love.
Attractive Folding Arm Awnings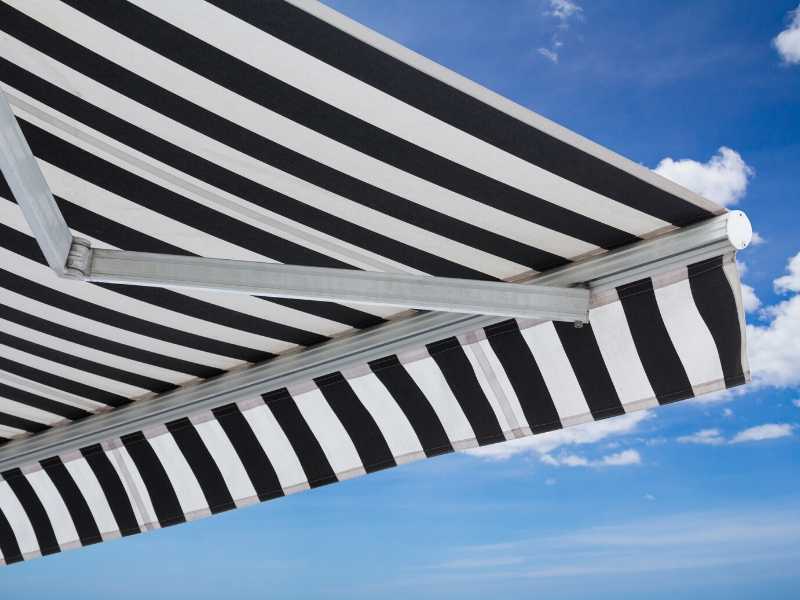 Folding arm window awnings are convenient and beautiful. You may choose from a wide variety of rich fabrics and colorful patterns. What's really nice is they provide shade yet also block harmful UV rays from the sun. Moreover, they are motorized to retract and open with the flip of a switch. It doesn't get much more convenient than that for instant summer shading!
We hope you've found some great ideas to get your patio or deck ready for not only the bright sunshine but also for those summer showers that inevitably happen. We also wish you the very best of summer relaxation and entertainment for you, your family and friends.
All Images Courtesy of Canva.
Other Posts You Might Enjoy:
5 Tips for Stylish Awnings for your Windows
3 Excellent Ideas to Give Your Home a New Exterior Look
4 Modern Styles of Window Shutters for the Exterior of Your Home
Share This Story, Choose Your Platform!