If you want the ultimate shading system for your home or business, consider the latest generation of folding arm awnings. Rich fabrics with deep colors and patterns let your creativity flow. What's really nice is the units are made to measure to ensure a perfect fit. They range in size from 5 meters deep to 18 meters wide without the need for additional support.
To further introduce you to this shading solution, we offer the following reasons to install folding arm awnings in your home or business.
Folding Arm Awnings for Shading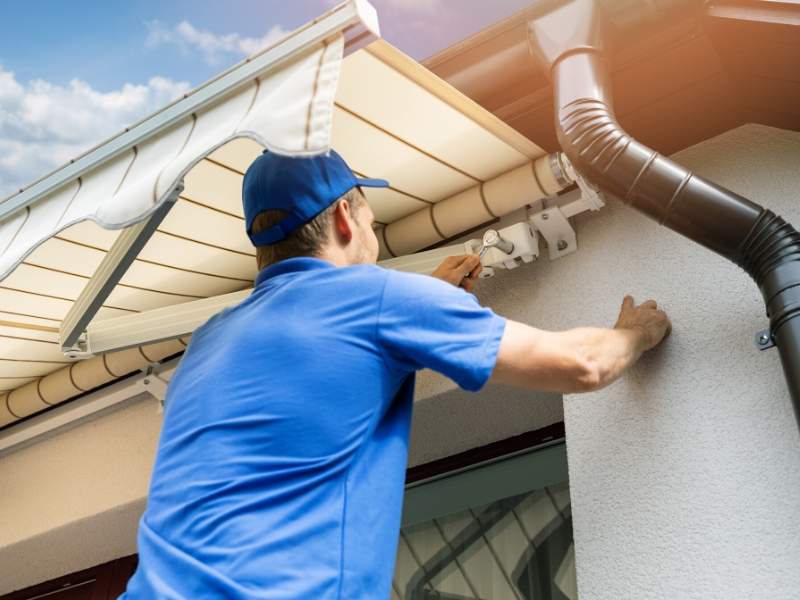 ⎆
Motorized Solutions
State of the art mechanisms includes the silent and durable motor, which allows fine adjustment at the touch of a button. Add to that wind, sun, and rain sensors and you have smart shading. There's even an app that allows you to control all the functions from your smartphone.
If you have a modern home with a slightly innovative look, then ask that your folding arm awnings are tailored to blend so that your shading fits right in.
⎆
Maximize the Winter Sun
Cool Autumn mornings call out for the sun! With folding arm awnings, you have complete control over how much sun you wish to enjoy. This year-round usage makes it even more attractive. We also suggest an established supplier in Melbourne of folding arm awnings to ensure you get the highest quality shadings along with professional installations.
When the unit fully retracts, the mechanism slides into its own casing. Additionally, the ability to adjust your shading at the touch of a button adds convenience to your life. We also suggest regular maintenance so that your awnings perform well for many years to come.
⎆
Boost Property Value
Bespoke folding arm awnings add value to your home or business there so you enjoy an increase in property value. Throughout the many years of use, the initial investment continues to pay dividends in comfort and enjoyment. So, when you factor in the cost with the number of years you have perfect shading, it really does seem like a good idea.
⎆
Variable Pitch
The awnings are adjustable to get the best angle with variable pitch control. What's even better is the system incorporates into your c-bus if you have a smart home. Additionally, sun, wind, and rain sensors can be built into the unit and all can be operated from a single control source.
⎆
Professional Installation
Unless you happen to be a master builder, call the pros for a folding arm awning installation. Your supplier has several teams with experience and equipment for any environment. The units are made to very precise measurements, and no matter the shape of your terrace, they have a stylish awning for you.
We hope you now understand the reasons why folding arm awnings are such fantastic additions to any home or business. Continue to research online and get in touch with a local supplier today. It is our wish that you find a beautiful and stylish folding arm awning that brings comfort and enjoyment to you, your family, and guests for many seasons to follow.
Images Courtesy of Canva.
Other Posts You Might Enjoy:
8 Great Tips for More Natural Light in Your Home
4 Ways to Design an Urban Loft Style into Your Home
Use Screw Piling for your Building Project • 5 Reasons Why
Share This Story, Choose Your Platform!