Interior design trends change frequently throughout the seasons and one which is proving particularly popular right now is the urban loft. Typically used to transform old factory and warehouse spaces, homeowners have started to see the benefits of adding an urban loft space into the home. If you'd like to incorporate the look into your living space, we offer you the following tips.
Design an Urban Loft Style into Your Home
Modern Minimalist Design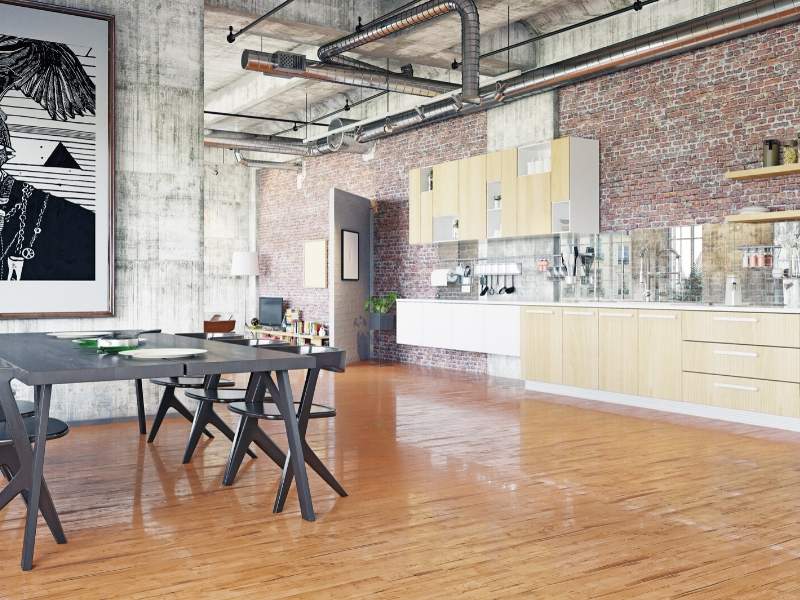 The urban loft trend largely focuses on modern, minimalist design. This means clean lines of furniture, simple forms and plenty of uncluttered space. You'll also want to focus your attention on utilizing the height of the ceiling and the views from the windows.
Typically, urban lofts have very high ceilings. So, it's worth adjusting the height of the ceiling if your budget allows. However, before you do this you may need to apply for local government permits. Alternatively, you could look into ways to make the ceiling appear higher with a light color or you might consider exposing the ceiling beams for a more dramatic effect.
Exposed Brickwork and Pipes
Another key design of the urban loft space is exposed brickwork and pipes. This is due to their industrial roots, often used in old industrial-style buildings. So, the aim is to create an unfinished look.
You could also leave the floor bare to enhance the unfinished design. It's also worth painting over the exposed pipes with metallic paint to really set off the look.
Spacious Bright Lighting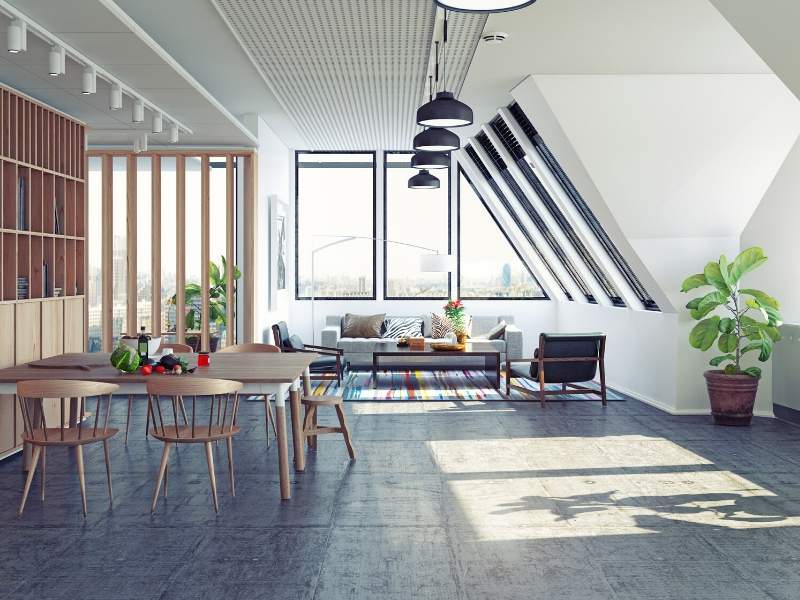 An aesthetically pleasing urban loft relies heavily on the right type of lighting. The room should appear bright and spacious and the right type of lighting can really help with this.
As well as making sure you have good, soft artificial lighting, you'll want to focus on enhancing natural light within the space too. This can be done in numerous ways, including using a full-length mirror such as the ones found at Cox & Cox. This will help to reflect the natural light from the windows, into the room.
Focus on Open Spaces
Finally, open spaces are also a key design feature of Urban Lofts. If privacy is a concern, install sliding doors or glass partitions. Glass is a common material used within urban loft spaces due to its light-reflecting and other modern benefits. You might also install some blinds so that it affords more privacy when needed.
Urban loft space is one of the easiest interior design trends to pull off and is great for almost any room of the home. We hope these tips have given you the inspiration you need to design the urban loft-style that you desire.
Images Courtesy of Canva.
Other Posts You Might Enjoy:
Tanjong Pagar Center • Gateway to the Future of Singapore
Your New Home Theater • 3 Designing Inspirations
Apartment Decorating; 6 DIY Tips for Ingenious Results
Share This Story, Choose Your Platform!