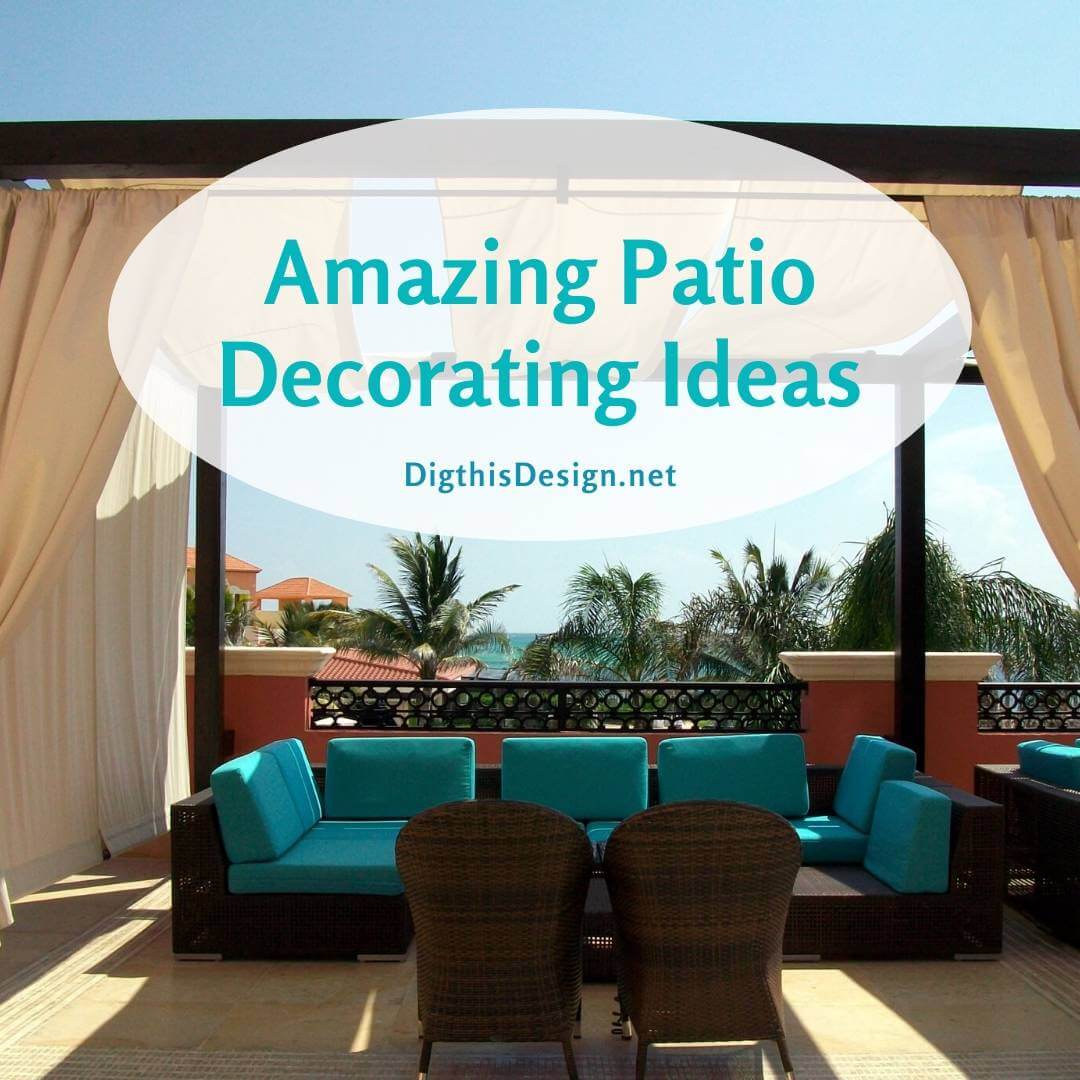 If you want to create a warm-weather getaway in your backyard, consider these patio decorating ideas. These tips will not only add glamor but also increase the value of your home.
However, creating a picturesque patio is not a stroll in the park. In fact, when you type "best patio decorating ideas" on Google or other search engines, you get tons of resources. However, choosing the ideal design for your patio takes time and research. What's more, it's super-easy for you to make regrettable decisions.
However, if you want to create a patio that feels and looks amazing, we invite you to continue reading for some great patio decorating ideas.
Amazing Patio Decorating Ideas
Go Natural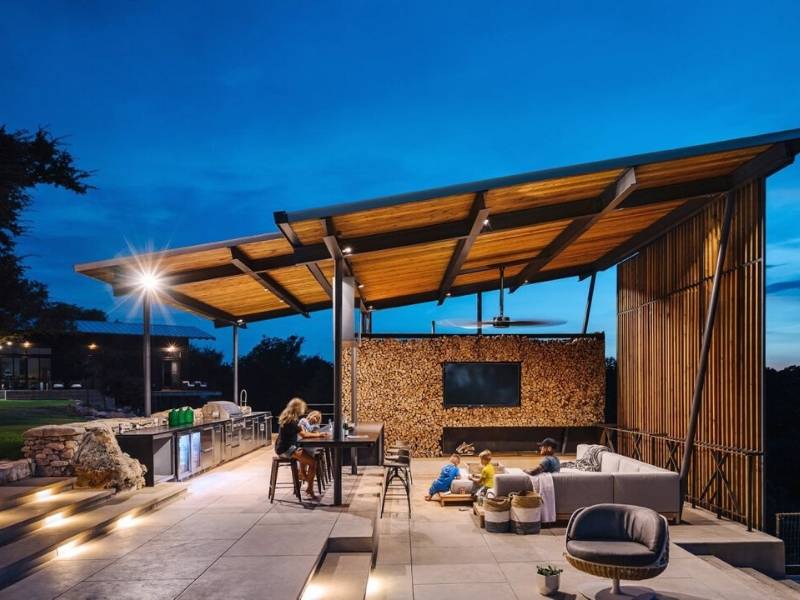 If you want to give your outdoor space a haven that is the most adorable spot in your home, try to keep things natural. Do this by creating a perfect blend of metal, glass, ceramic, rattan, wood, and concrete.
Also, carry this design over to your indoors. This allows your design to flow nicely when you move from the inside to the patio.
Privacy is Key
You might also want your patio to be a private area where you can sit and relax in privacy. Therefore, enclosing this space must be at the top of your patio decorating list.
But even when enhancing the privacy of your patio, you need to consider its beauty. A really nice idea is to add outdoor curtains or a pergola to create a semi-enclosed outdoor space.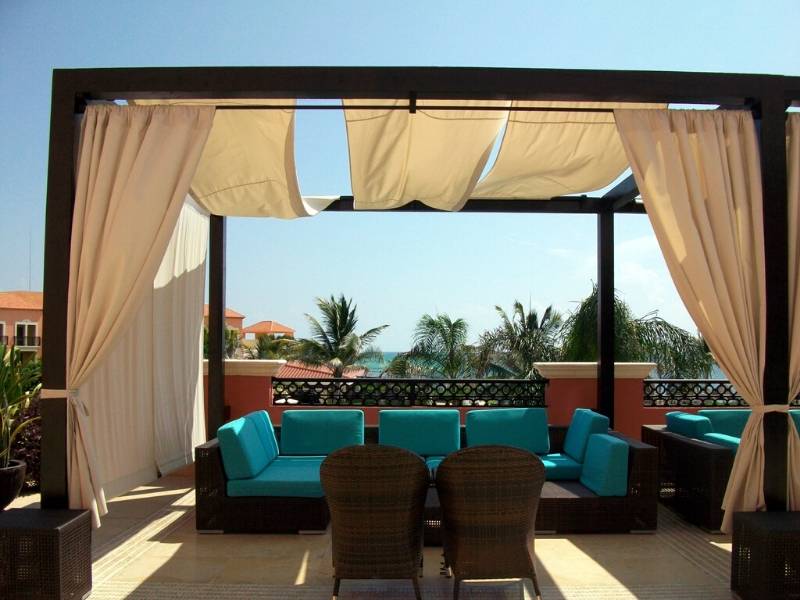 The advantage of using outdoor curtains is that you can close them when you want to take a nap, or simply need time alone. At other times, let them open wide while you enjoy the cool evening breeze.
Another pleasing way to screen your patio from unwanted onlookers is to plant trees and shrubs. Yet another option is to install an attractive fence.
Light it Up
As natural light fades, you want your patio to provide lighting for evening activities. That's why lighting is an essential element of every patio design.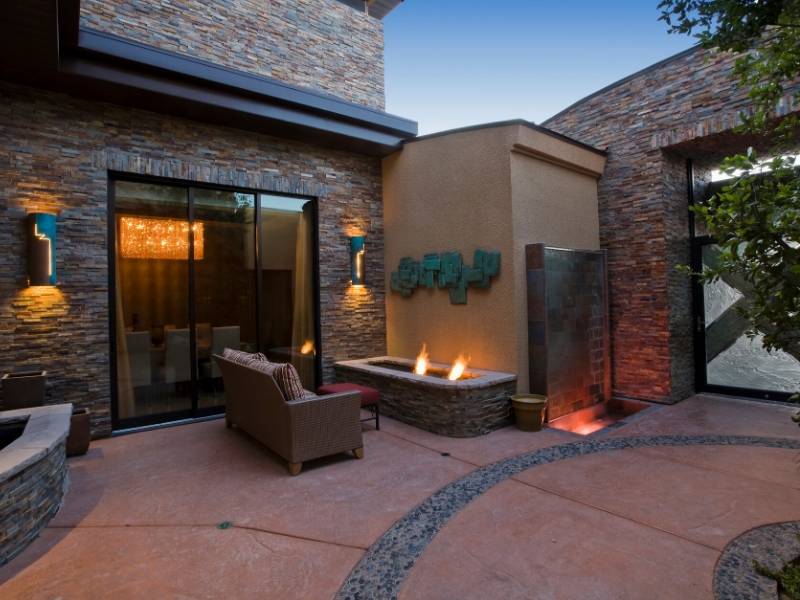 Consider a design that includes beautiful lighting fixtures on your patio. But you might also strategically position outdoor-indoor lamps around the space. Doing this not only improves your patio but also makes way for long lazy summer nights with your family and friends.
Design Custom Zones
Do you have a large outdoor patio? If you do, this idea of divide and conquer is especially for you! Within your design, divide your patio into custom zones for different activities such as reading, entertaining, dining, or relaxing.
If you want to discuss critical issues with your business partners or friends and you don't want the young ones making disturbing noise, create a place where they can engage in an array of outdoor games.
Install a Vertical Hanging Garden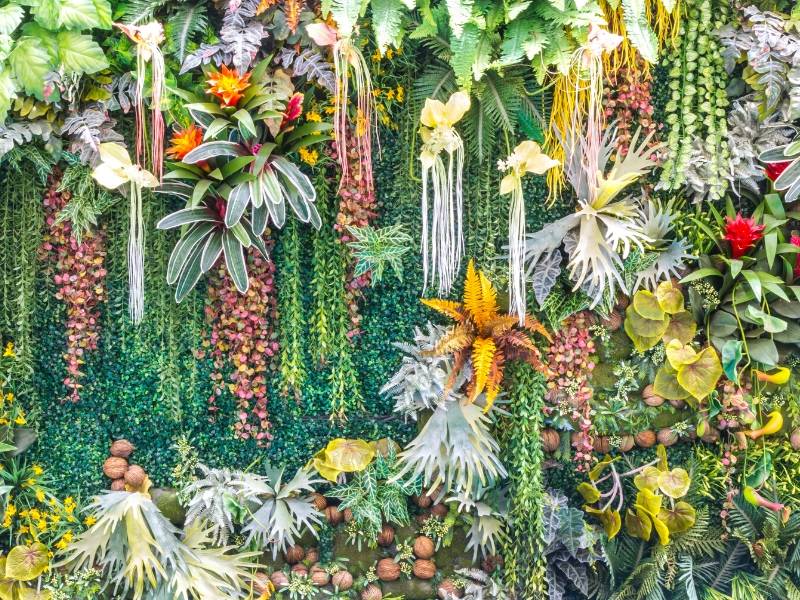 It takes a considerable amount of space to plant a full garden around a small patio. However, you can make the best out of your space by installing a vertical hanging garden. There are lots of DIY tips available online for hanging gardens. Additionally, there are lots of credible YouTube videos for viewing and learning.
Filling your hanging garden with vines, herbs, and flowers will add fantastic allure to any patio. Moreover, it does this without taking a large chunk of the floor space.
So, accessorize your patio with the décor of your choice and see your outdoor space turn into something wonderful. Then, set up a TV screen, get some comfy chairs and invite your friends to watch the latest NCAAF college games. That's a recipe for good times with good friends!
We'd love to know in the comments below how you decorate your patio, small or large. In addition, we've included some other interesting links below for all things design.
Other Posts You Might Enjoy:
7 Examples of Entertaining Designs for Winter Patio Enjoyment
The Natural Benefits of Home Daylighting
Sunroom Design for All Seasons Enjoyment
Backyard Design: 4 Tips to Transform Your Space
https://digthisdesign.net/wp-content/uploads/2019/12/Copy-of-5-DIY-Projects-You-Can-Pull-Off-This-Holiday-Season-1.jpg
1080
1080
Susan Daniels
http://development.digthisdesign.net/wp-content/uploads/2016/11/OLD_DigThisDesign_logo.jpg
Susan Daniels
2019-12-10 01:00:31
2019-12-09 22:17:14
5 Patio Decorating Ideas for a Fabulous Outdoor Living Space