Window treatments can transform your home, and roman shades continue to be a fantastic option for homeowners. Everyone knows the benefits of natural light, and we profess those routinely on the site. However, privacy is also a huge concern for homeowners, and you need to balance aesthetics with functionality. Ideally, your goal as a homeowner should be to select window treatments that offer privacy, functionality, aesthetics, and great natural light.
If you haven't yet considered roman shades, now is the time to do so. They offer a unique ambiance and functionality, and they're a fantastic option for many different home spaces. Here are six of the top reasons you should consider Roman shades for your home.
Inspirations for Roman Shades in Your Home
They Look Great Anywhere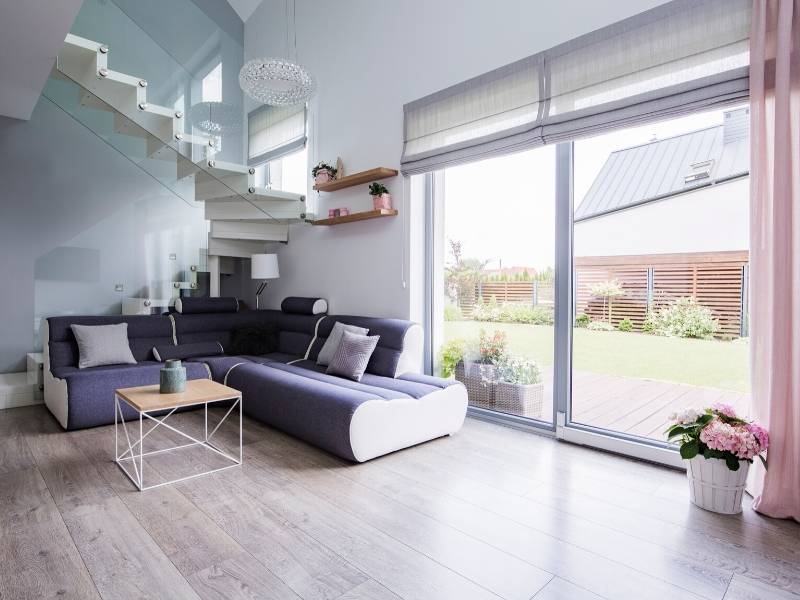 One of the most popular things about roman shades is that they work in pretty much any room of the house. Their sleek design lends versatility, which means they work for both casual and formal areas of the home. Whether for a dining room, living room, bedroom, kitchen, or even a washroom, these blinds never look out of place. Instead, they adapt to the room's natural design aesthetic and enhance what's already there. In fact, many a homeowner utilizes them as an accent piece when used in a brighter color or pattern.
Form & Function
There are many reasons why roman shades are an ideal window treatment in many homes throughout the country. One of those is, simply put, because they're a tasteful, high-functioning option. They never go out of style because their classic, streamlined look works with whatever decor you use. Furthermore, they're what many designers consider an "atmospheric" window treatment, as they offer a touch of elegance, as well.
While aluminum blinds are somewhat less expensive, they look cheap while roman shades far surpass their design. Above all else though, roman shades are effective at blocking light or even just softening it depending on the type of fabric used. Either way, these blinds offer ease of use above and beyond the complicated and messy drawstring cord system other blinds use.
Reduce Your Energy Usage
Perhaps one of the best benefits of roman blinds is that, when properly installed, they can actually help homeowners save money. This is a large part of why many homeowners choose them over other seemingly similar window treatments. The best-made roman shades are those with a thermal insulation lining made from acrylic foam. This lining helps protect your home's internal temperature no matter the season. Your home will stay cooler in the summer and warmer in the winter.
Ideally, your blinds should be custom-made to fit perfectly inside your windows. In this way, they protect your home from draftiness, and they effectively mitigate both hot and cold extremes jeopardizing your home's internal temperature. Additionally, they're ideal for homes prone to strong sunlight. In areas such as the South or Southwest, they reduce the greenhouse effect in your home and help prevent wasted energy by regulating your internal home temperature.
Light & Privacy Control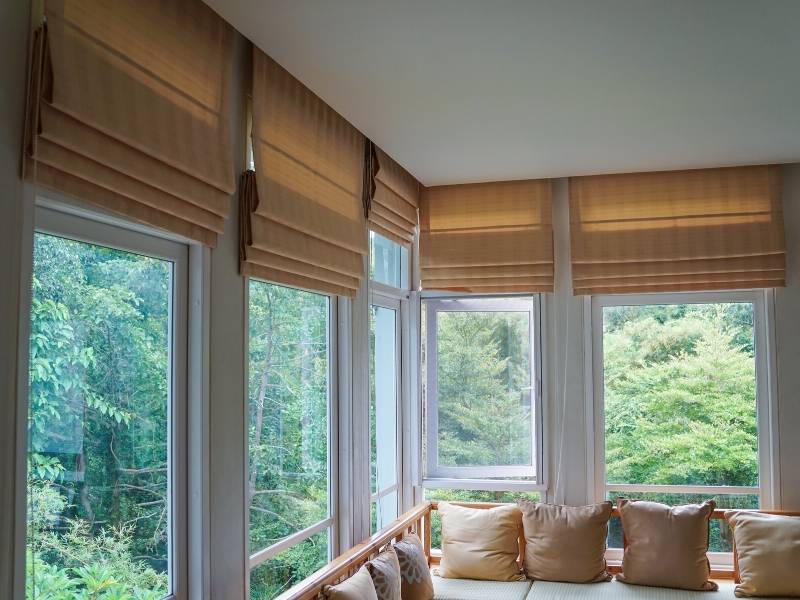 Privacy is something that's incredibly important to most homeowners. While curtains and traditional blinds offer a semblance of privacy, roman shades go above and beyond. Since they cover the entire window from top to bottom when closed, there are no gaps to peek through. Traditional blinds have gaps between the slits through which people might see more than anticipated.
One thing to consider, however, is that if you want more light, you'll need to open your roman shades further. Because they effectively block light when installed correctly, they do their job extremely well. If you prefer more light and more privacy, consider customizing the material you use. Tightly-woven fabrics offer more privacy but less light. Sheer fabrics offer privacy but more light. The option is truly yours.
Easy to Maintain
One of the biggest selling features of roman shades is that they're easy to maintain. Their cords are straightforward, and they don't run the risk of tangling like their ordinary blind counterparts. Simply pull the cord one way to lower the shades, and raise them by pulling the other way. They also often come with a locking mechanism that keeps them in place so they don't constantly require readjustments.
Furthermore, minimal maintenance is required after installation. Depending on the material you choose, some homeowners occasionally steam them to freshen the blinds. However, a simple dusting or occasional sweep with a specialty vacuum works, as well. Beyond that, little maintenance is required – if any.
Safety First
Safety is almost always at the forefront of every decision homeowners make. Many seemingly innocuous items like window treatments can pose a threat to small children and even pets. It's extremely important to mitigate these safety concerns from the get-go.
One of the best features of roman shades is they eliminate the long, dangling cords that traditional blinds have. And today, some retailers have models that can be controlled by a remote, making them simpler and safer than ever before.
Roman Shades Are Timeless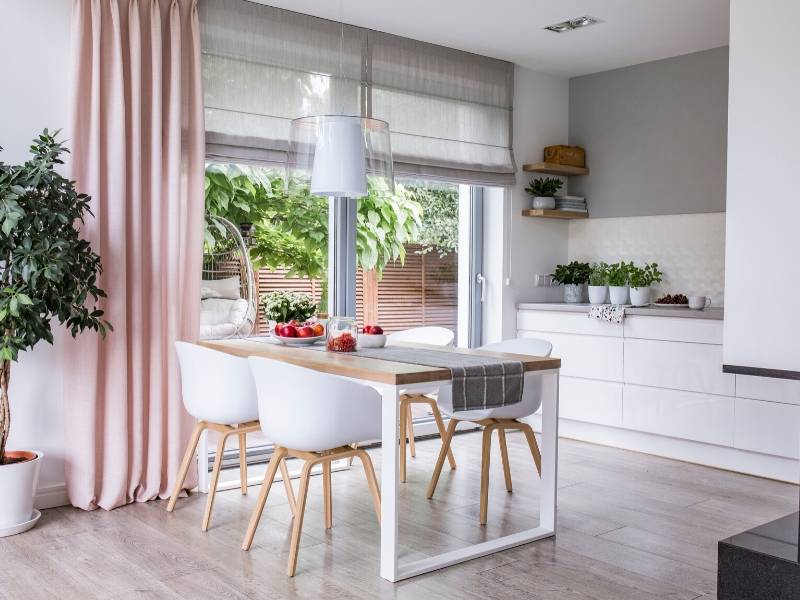 It's clear that roman shades offer great benefits above and beyond other traditional window treatment options. They're timeless, versatile, enhance your interior decor, and they are energy-efficient. Essentially, they're the best of all worlds. So, if you're in the market for new shades, blinds, or window treatments, add roman shades to your lists. The benefits are clear.
Images Courtesy of Canva.
Other Posts You Might Enjoy:
Window Treatments and Decor Add Style to Your Living Room
Window Treatments 101: Spruce Up Your Windows
Design Tips for Choosing Curtains & Blinds
https://digthisdesign.net/wp-content/uploads/2018/04/Inspirations-for-Roman-Shades-in-Your-Home.jpg
800
800
Melissa Moore
http://development.digthisdesign.net/wp-content/uploads/2016/11/OLD_DigThisDesign_logo.jpg
Melissa Moore
2018-04-10 01:00:02
2021-01-16 10:08:44
6 Great Reasons to Use Roman Shades