Travelers go on vacations to see the world and to experience some of the best luxury hotel accommodations. But there's no need to spend a ton of money when you can actually experience an indulgent hotel experience right in the comfort of your own home.
If you're stuck at home but still want to experience a luxury hotel experience, here are some great ways to upgrade your home.
5 Steps to Designing Your Bedroom to Feel Like a Luxury Hotel Experience
① Improve Ventilation and Air Conditioning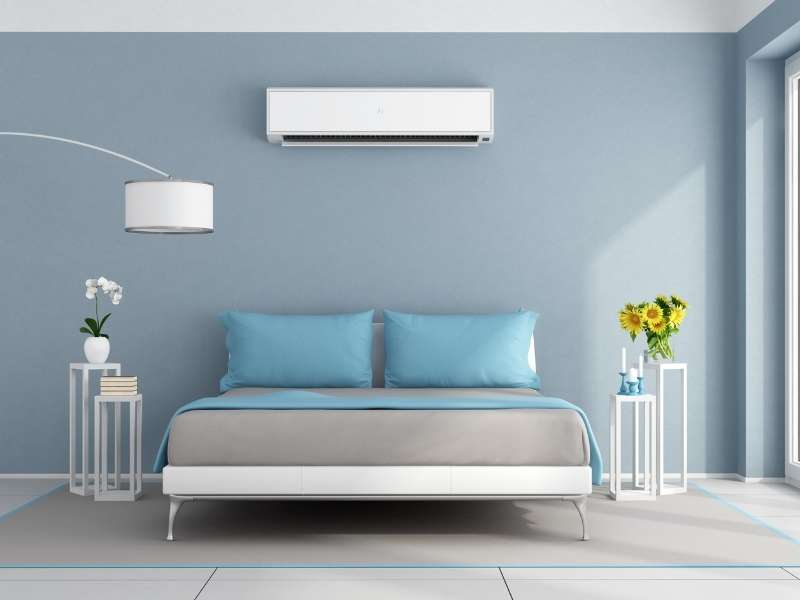 Most hotel rooms have a great air conditioning unit or ventilation system. The advantages of installing a new air conditioner in your home include:
Optimal temperature adjustments to suit any season
Minimized noise compared to older machines
Multiple control options to make your space comfortable to live in
There are many kinds of heating and cooling units you can use in your home to mimic that hotel feel. Some of the different options include:
Package Terminal Air Conditioners (PTACs) are used by hotels across the world and are preferred because of their reliability in output. Unlike other heating and cooling solutions, they also tend to be more energy efficient. PTACsare also quiet to run, and are typically more affordable in terms of installation costs.
Wall air conditioners are another option. However, the downside to these is you have to cut a hole in your wall to accommodate one. They also tend to use more power than a new or refurbished PTAC unit. Wall units also tend to be noisier than other types of heating and cooling units.
Portable air conditioners are great for those who like to move around different rooms. However, they don't offer the same type of luxury hotel feel you'd get with other PTACs or wall mounted air conditioners. They also cost more to run.
Great air conditioning and ventilation solutions can really help enhance a room's appeal. They can give you that hotel vibe you're after.
② Upgrade your Bedding
Bedding is another area where some hotels exceed in. Many high-end hotels tend to gravitate to top two options: bamboo sheets and Egyptian cotton sheets. These types of sheets are preferred over others due to their thread count. The higher the thread count, the softer they are against the skin. A good thread count to work on is around 1000 and up.
Some of the ways you can enhance your bedding include:
Place it on the bed, fresh from the laundry.
Use fabric softener with a refreshing smell.
Try triple sheeting. This means making your bed using multiple layers of blankets, sheets and bedspreads. Many high-end hotels offer this because it feels luxurious and preserves the life of the bedding. It also gives you a choice of which layer you want to sleep under.
③ Get Good Pillows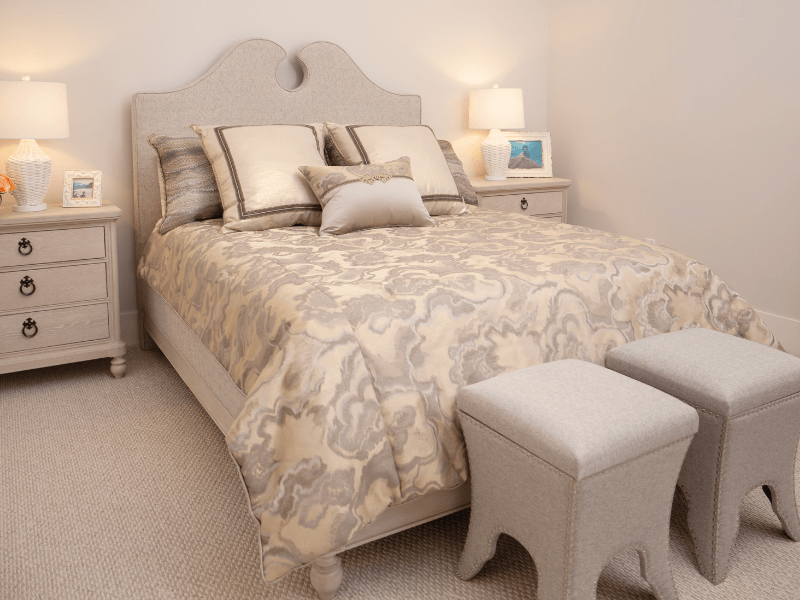 Nothing says luxury hotel than a good, comfortable pillow. Many luxury hotels use different pillows to give their customers a relaxing stay. The three top choices many luxury hotels use are the following:
Memory foam – These pillows are great for those who like to have the same sleeping pattern each night. They're generally hypoallergenic which makes them good for people with allergies.
Feather pillows – Feather pillows are those which feature feathers within the casing. These are soft and easier to manipulate, for those who like to curl into the pillow.
Down pillows – Down pillows are the best option for those who like to mold their pillow into unusual sleeping areas. They're generally very soft due to the use of down feathers.
When purchasing new pillows, consider your sleeping patterns. Are you a back, side, or belly sleeper? Make sure to choose a pillow which caters to your style of sleeping for overall maximum comfort. You can also use throw pillows to help give a touch of class to a room.
④ Stick with a Calming Color Palette
If you notice, many hotels have a similar color palette – neutral or complementing colors. If you're repainting your home or a room, it's ideal to stick with a clean, calming color scheme. Some good color options you can try include whites, beiges, light blues, light greens, pastel yellows, and greys.
Colors like reds, blacks, and oranges tend to look harsh when used in larger quantities. Spots of these colors are fine to use. When choosing the color palette, be consistent with the colors. Light greys in the bedroom for example give a clean feel, yet allow you to decorate with splashes of color.
⑤ Toiletries and Bathroom Essentials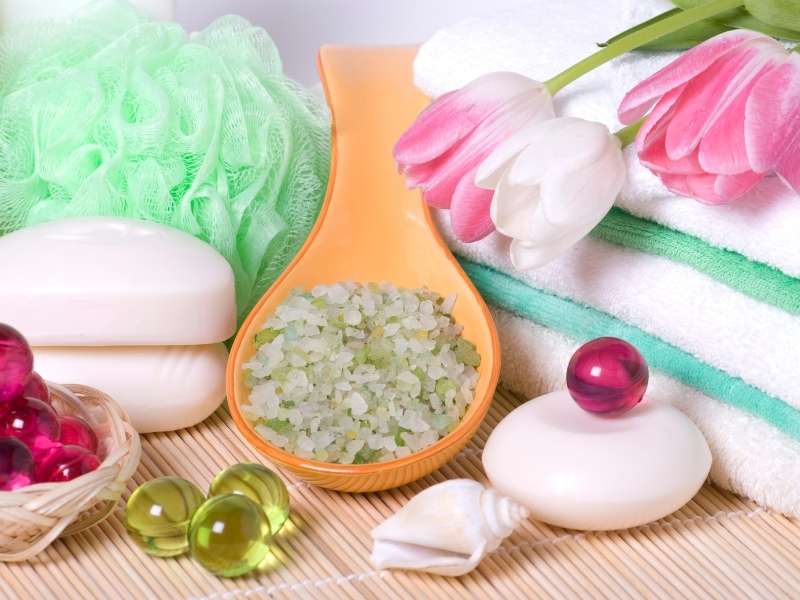 One of the hallmarks of staying in a hotel is getting the complimentary toiletries and bathroom essentials you get upon arrival. To achieve the same effect in your home, here are some of the things you can do:
Hang a bathrobe on the bathroom door.
Add fluffy towels ready for use.
Decorate the sink using small soaps.
Place small shampoos and conditioners in the shower.
Add scented candles around the bath tub.
These little additions can create the same opulent vibe you get when you stay in a luxury hotel.
Conclusion
Recreating that hotel experience in your home is achievable, and can really brighten up your mood, especially when you haven't had a holiday for quite some time. Don't be afraid to be a little extra to bring comfort and elegance into your humble abode.
Do you have questions or other suggestions? We'd love to hear from you in the comments below. Also below, you will find other fantastic articles about all things design.
Images Courtesy of Canva.
Other Posts You Might Enjoy:
5 COMMON INTERIOR DESIGN MISTAKES YOU SHOULD AVOID
HOW TO CHOOSE THE BEST INTERIOR DESIGNER FOR YOUR PROJECT
TOP 5 INTERIOR DESIGN TRENDS IN 2020
LIFE IS NOT BUT A HOME CAN BE • BLACK AND WHITE INTERIOR DESIGN
Share This Story, Choose Your Platform!