Regardless of how you choose to style your favorite room, decorative accent pieces add a special touch that really makes the space pop. From the art on the walls to fun lamps on the end tables to throw pillows on the sofa, these decorative touches allow you to personalize your favorite room. Whether you prefer a contemporary or vintage theme, throw pillows enhance your interior design.
Here are three techniques for the use of throw pillows to make your favorite space pop.
Add Throw Pillows to Enhance • 3 Techniques
1 • Colors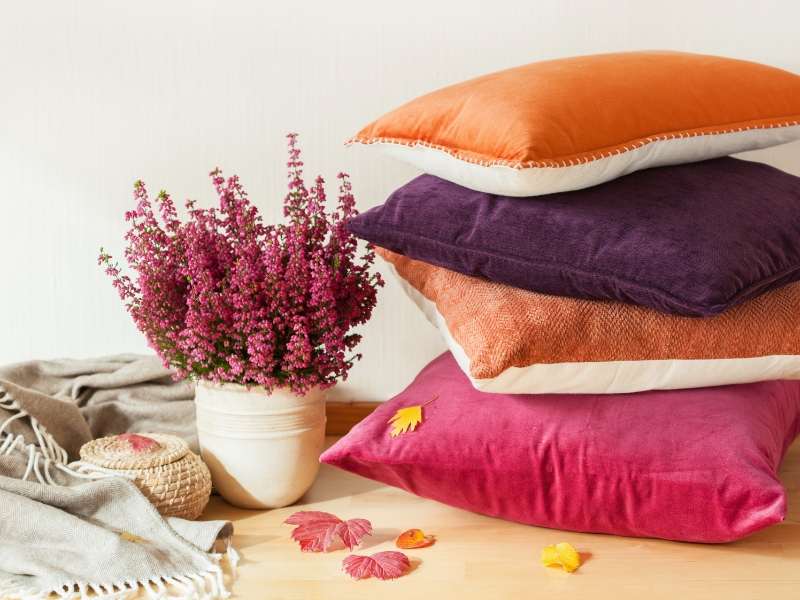 Learning how to use color effectively in a room is a challenge. Using too many bright hues makes your space look overwhelming while sticking entirely to neutral colors makes your room appear dull and lifeless. However, throw pillows allow you to strike a balance between these two extremes.
If you prefer a neutral color palette, pillows are a great way to incorporate pops of color throughout the room. For a traditional theme, use pillows with a soft hue such as light pink or yellow. Red and navy blue pillows can be great additions to a contemporary space. Regardless of which hue you choose, the pillows add a little bit of color to brighten up your space in a subtle way.
In the same way, neutral-colored pillows can tone down a brighter color scheme. Whether you prefer burgundy or blue walls, white or beige pillows offer a nice contrast to keep the color from taking over the room.
2 • Textures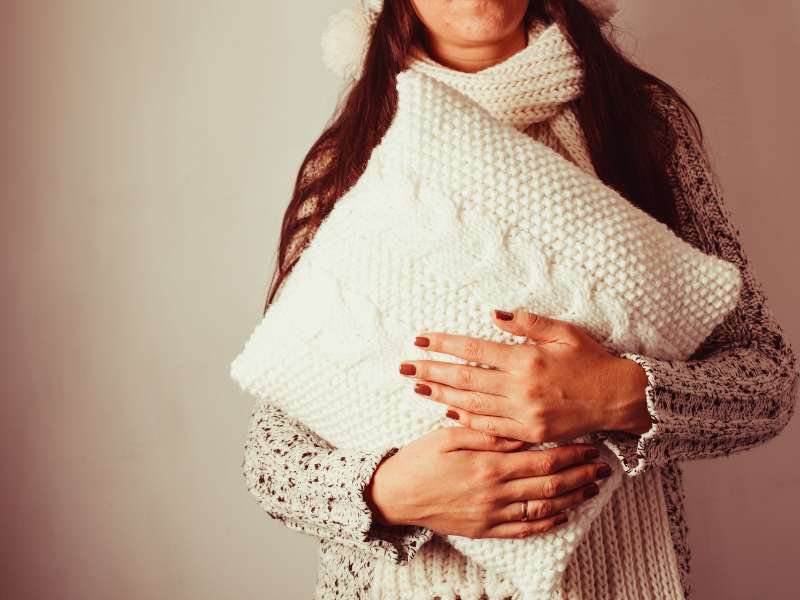 Another way to liven up your favorite space is by using pillows with fun textures. Your room really pops when you find ways to make it three-dimensional. Some accent pieces include soft textures, while others have rougher textures that make them stand out. Depending on your personal preferences, you can choose pillows with any of the following textures to personalize your space.
Some pieces like Cariloha pillows can be just as stylish as they are comfortable when paired with the right décor. The bed pillows even have a removable fill so you can achieve the right texture pillow for your needs.
Waffle-knit
Sequined
Shaggy fur
Satin
Microfiber
3 • Prints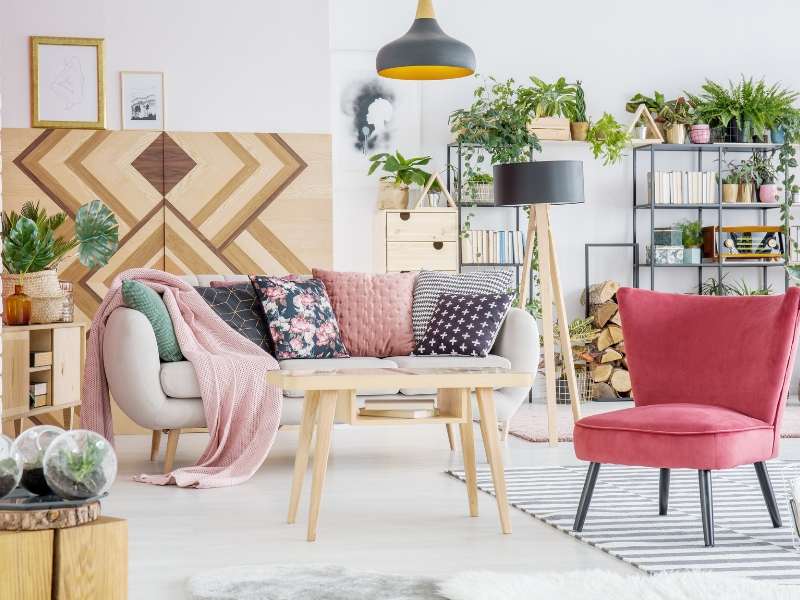 Throw pillows are also a great way to tie in prints and patterns. You can find the perfect pillow to accent any design theme, from farmhouse style and shabby chic to contemporary and urban. By choosing the right printed or patterned pillow, you can add unique touches to your favorite room.
If you have a room with a farmhouse theme, cute pillows with farm animals on them can be wonderful additions. For a contemporary room with hues of pink and yellow, fun flamingo pillows can be great additions.
Patterned pillows can also work well for any décor style. Chevron and houndstooth patterns can be wonderful accents for traditional rooms, white polka dots and stripes may add a lot to modern styles. You can even mix and match different styles to achieve the look you want.
Because pillows can add so much to any space, you shouldn't be afraid to use them as part of your interior design. Instead, think about the space you have and the look you want to achieve. By choosing the right color, texture, and pattern, you can use pillows to add perfect, personalized touches to any space.
Add your techniques in the comments below for the ways you use throw pillows to enhance your interior design. Additionally, I've added some other links below for more interior design tips and information for your home.
All Images Courtesy of Canva.
Other Posts You Might Enjoy:
4 Design & Decor Styles for Flat Screen TVs
Touches of Comfort for Cozier Interiors
How to Design an Easy-to-Clean Home
4 Excellent Tips to Update Your Home Without Breaking the Bank
Share This Story, Choose Your Platform!