If you love to snuggle in and enjoy your time at home, cozier interiors are the best choice for you. The nicest part about designing cozier interiors is that you don't have to spend a lot of money or start over with your current decor. Instead, all you need to do is add a few touches, here and there.
Of course, you can go out shopping for all new cushions, pillows, and soft throws. But, you might consider re-covering or repurposing what you have on hand as well. Either way, here are some ideas and inspirations for cozier interiors around your home.
Cozier Interiors with Touches of Comfort
Family Room Serenity
Softness abounds in this family room with its greys, blues, and lavenders blended together for an overall effect of complete cozy delight. There is simply not a place to sit where there isn't comfort waiting for your senses to enjoy. The light blue painted hardwood floor, the ash tone wood furniture, and the overhead beams also give this casual room just the right touch of soft yet rustic ambiance.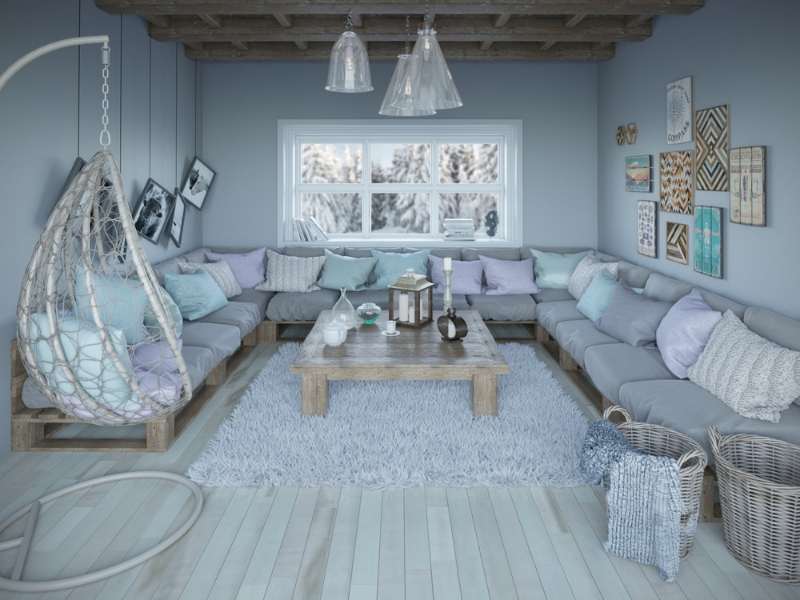 Soften a Window Alcove
Window alcoves have always been a romantic touch to any home. Soften yours with the addition of plush pillows and soft throws for the coziest of window seats to gaze out on the wintery chill outside. Then, sit in your window alcove and dream of warmer days to come.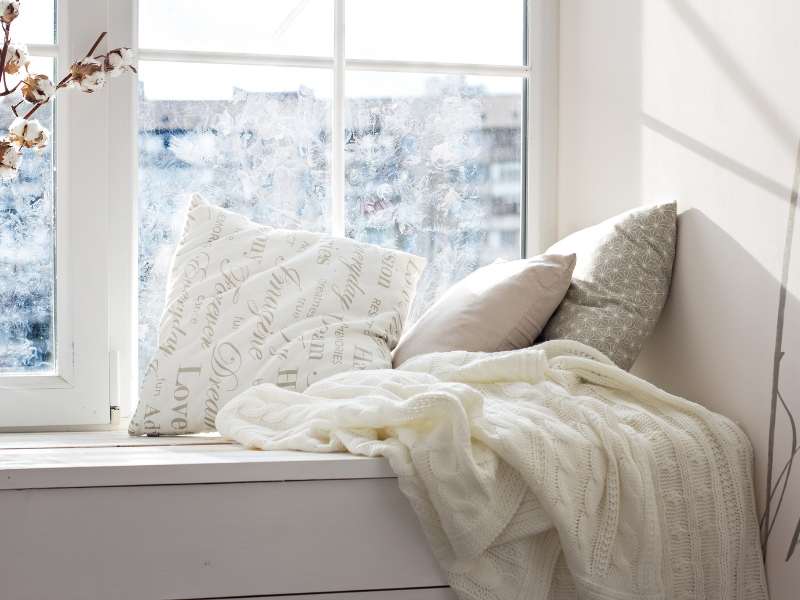 Soft & Fluffy Bathroom Towels
No matter your decor or color scheme, every bathroom is cozier with lots of soft, fluffy towels. Do you know that too much laundry detergent is the culprit when your towels lose their fluffiness? If you want the fluffiness to return to your towels, use less detergent and add vinegar in place of fabric softener the next time you wash them!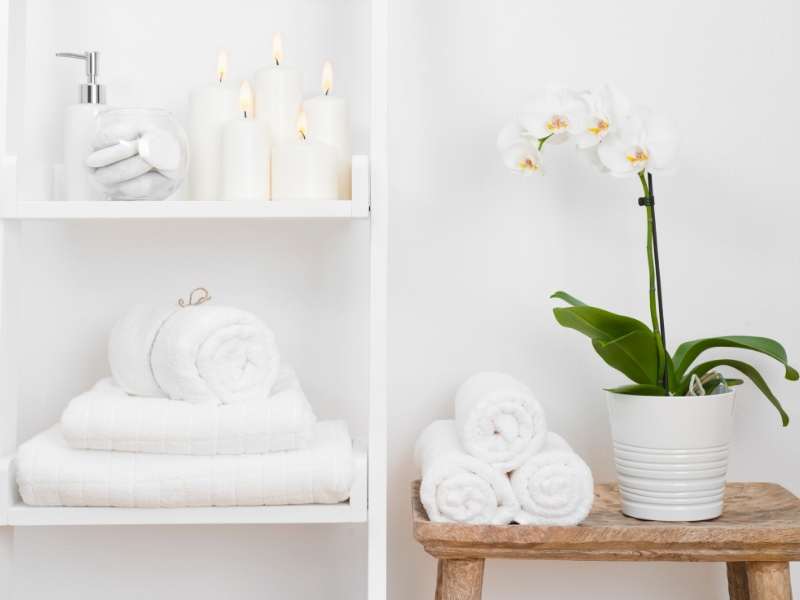 Super-soft Cushions & Throws
Wake up feeling like you're in heaven surrounded by these soft and cozy bed accessories. Of course, the rustic rope bed is a perfect setting for super-soft cushions and bulky throws. I love the way the neutral color scheme of light blues, greys, and whites totally complement and soften the rustic white brick wall and the rough wood.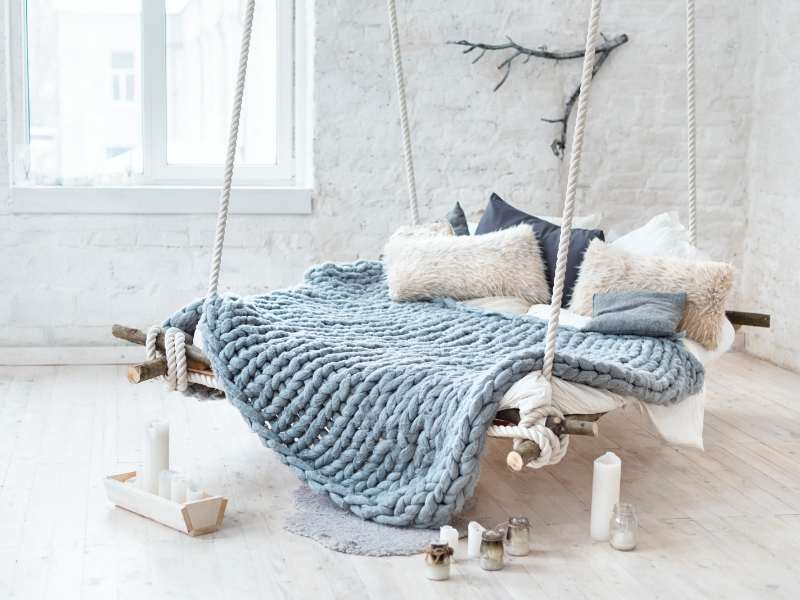 Do you find inspiration in these ideas for your cozier interiors and want to share them with us? Let us know in the comments below. Additionally, we've included links to other great decor tips below!
All Images Courtesy of Canva.
Other Posts You Might Enjoy:
3 Easy Ways to Design a Serene Zen Space in Your Home
How to Design an Easy-to-Clean Home
3 Designing Living Room Summer Color Pallettes to Dream About
Share This Story, Choose Your Platform!