Creating a successful designing design team can be challenging as designers are known for being passionate about their work. It is important when hiring creatives to motivate them to work together for the end result, converting leads to sales. A great team leads to great results for your brand and company.
Using a strict, formula-based approach seldom works for a creative mind. Finding the talent and motivating them to do what they do best which is create, is always the best approach.  While even Google acknowledges there's no secret formula to putting together the perfect creative dream team, there are a few things you can do to make a successful design team.
How to Build a Marketing Design Team – 2022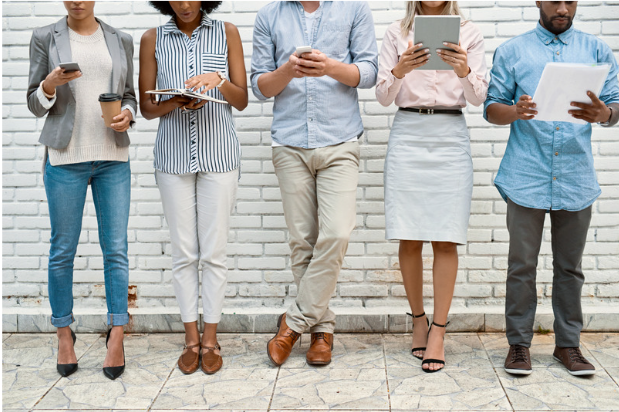 1. Emphasize soft skills and values in your hiring process
Recruitment and HR departments can help pool together qualified candidates, but it's important that you know the skill set you need to develop a cohesive design team. For instance, having such skills as being proficient in computer-aided drafting by giving them an AutoCad test can help you refine the candidates and hire the best person for the job. This will ensure you have the best possible talent to choose from once the interview process begins.
Once that starts though, one of the most important things to consider is a candidate's soft skills and whether or not their values and ambitions align with the companies. The right match is a thing of beauty and can lead to high levels of employee loyalty, and productivity and an all-around great attitude is just as important. Often what truly matters doesn't appear on paper. 
CV's resumes and even portfolios aren't everything when you're building an effective and quality design team. Qualities like communication, curiosity, problem-solving, patience, reliability, quick learning and passion can sometimes matter far more than knowing the latest software.
The right talent with the right values and skills can save you a lot of trouble in the long run. If you've already got one or two core members of your team it can be helpful to get their opinions on a candidate as their needs to be cohesiveness.
 2. Have a clear purpose backed by design principles
Design can be seen as a means to an end in terms of increasing sales and improving the product. That's why your team needs to be guided by a larger sense of purpose. Seeing a current project as part of growing and developing your brand and its identity as a whole can make a major difference in how you approach a project. Instilling a sense of company principles creates the ongoing culture of a company which inspires the team as a whole.
As a company, it is important to keep your design team up on the latest web design trends in order to stay current with the ever-changing landscape of design marketing.
3. Have designated, but flexible roles for Each Design Team Member
To effectively accomplish any task each member of your team must have a clearly defined role, while still being versatile enough to step in where needed to work with their team. 
When it comes to design, there are key roles you need to launch any project:
UI Designer
UX Designer
Copy Writer
Project/Design/UX Lead
UX Researcher
Unfortunately, you may not always have the luxury of hiring as many creatives as you need. That's where it can be helpful to remember where overlaps in design occur. Generalists that have experience in one or more fields may help you overcome shortages or breach gaps if they develop.
4. Decide on your structure
All teams need structure in order to perform at their peak. A well-structured plan allows its design team members to be more collaborative as a group. Giving everyone a role to take the lead in their wheelhouse creates a productive, successful outcome.
When it comes to design team structures, they tend to fall into one of three categories:
Suitable for small to medium-sized groups

One or more people that exercise top-down decision making

Team Members take directives to finish tasks before deadlines

Little to no time-wasting discussions and fewer unnecessary gatherings
Also known as cross-functional or decentralized teams

Suitable for large companies and corporations

Heavily collaborative, requiring feedback, and influence from several departments (marketing, developers, engineering, etc.)

Import decisions made together with relevant stakeholders

Can be seen as unnecessarily collaborative and lead to wasted time and resources
The most popular modern structure

Freely available internal and external resources (software, developers, higher-ups, etc.) 

Team Members can be brought across from other departments if necessary

Relies on team members who are naturally communicative and can operate independently as well as part of a team

Improved flexibility can be difficult to manage in a big company
While there is no broadly perfect structure for every design team, there is a perfect structure for your team and brand. Ultimately, in order to succeed you need to play to your strengths as well as the strengths of your team
5. Grow and develop your Design team talents
Productivity and employee engagement should always be in the back of your mind when you're employing people.
It helps to create systems that engage, reward, and develop your team to make them more productive. There are various studies, articles, and blogs about how to create more engaged employees but some helpful tips to remember are:
Provide ongoing training and development

Provide constructive, positive feedback

Listen to your employee's concerns

Reward your staff 

Provide benefits and incentives
For Millenial and Gen Z employees, it's not always about the financials. To them, having a happy work-life balance with competitive benefits is just as important as working for a high-profile brand or a few extra dollars.
6. Provide your team with the right tools
While tools and software don't make a team, they sure can make them a lot more effective. Creative people's talents can be elevated when they use the right programs and tools. If they're integrated with the software, it can even improve productivity and the rate at which you reach your deadlines.
Here are some programs you may want to consider.:
InVision, Figma, Adobe XD (or even the entire Adobe Creative Cloud package), Marvel, UXPin, and Canva Pro are all great options. Ultimately the decision for what software best suits them should be for the design team to make as a whole.
Final Thoughts
Design is becoming more important than ever if you want your products and your brand as a whole to succeed. Consumers across the board are judging products by the way the brand presents itself, how easy to use its interface and how user friendly their websites are. To succeed, you need to constantly be putting on the cutting edge because this world is too competitive and you will be left behind in no time.
Often that begins and ends with your design team. That's why it's so important to build a team that's effective, creative and collaborative. The better your designers work together, the better the projects they work on will be.
Other posts you might enjoy:
3 Reasons to Use Good Graphic Design in Your Digital Marketing 
How to Take Brand Awareness to the Street
How to Help Everyone on Your Team Reach Their Goals
Is at Home Work the New Normal for Businesses?
Share This Story, Choose Your Platform!