Among the many current trends, web design trends are something you need to think about. However, many digital marketing companies in Dubai believe that web design trends in 2020 will be somewhat different than their modern counterparts.
As it is important for all web designers to follow what's happening in the world of web design, take a look at the list of fantastic web design trends for 2020 on this link https://sondoramarketing.com/blog/2020-web-design-trends/.
If you want to design a website that makes you proud – go for it! Through this link, there many ideas and tips on how to achieve that goal https://digthisdesign.net/interior-design/the-interior-design-business/how-to-design-a-successful-website-that-makes-you-proud/.
We invite you to continue reading to learn more about 2020 web design trends.
10 Tips for Website Designers for 2020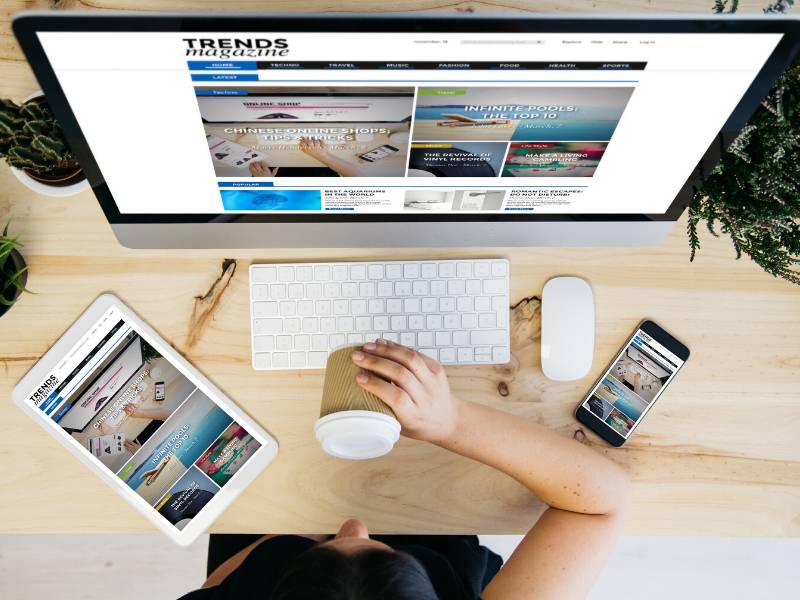 Find The Best Digital Service
When you decide to move your current web design knowledge and ideas to a higher level, you should consult with the best digital company UAE since digital marketing in the UAE is a highly respected branch. Throughout the UAE, you can find various digital marketing agencies that may help you solve all the dilemmas you may have. Hire the best agency to help you solve all the issues you may have, and you'll find the solutions much faster and easier than you've anticipated.
Exciting Web Design Trends
With the continuing advancement of technology, the software improves, computers get faster, and digital marketing trends are also evolving. Web design trends are another thing that changes frequently. Continue reading and we'll discuss the ten most exciting web design trends for 2020.
1 • Typography & Styling with Fonts
When you look at web design elements, you've probably noticed that text is the least exciting element. Those days are behind us. In 2020, the most used fonts and typography will be the bold, large, colorful, and custom ones. That way, the words on your website will speak louder than ever before.
2 • Vector Graphics
With the increased number of mobile device users, vector graphics have become increasingly popular in web design, as well. The use of scalable vector graphics will become a trend in 2020. These non-pixel vector images can scale to fit any screen, and they won't lose the quality of the image regardless of the screen presenting them. This essential design trend ensures excellent quality of the website graphics for mobile users.
3 • Asymmetric Elements Layouts
The layout is an important strategy of every website design today. It all begins with a blank page in which you can put layouts like text, borders, images, logos, and buttons.
Another rising trend is the appearance of an asymmetrical layout. While most websites from the past are built in a standard grid layout, the new trend for 2020 will be placing layouts asymmetrically. Of course, the goal is to make your site look unique, cutting-edge, and exciting.1 •
4 • Animations & Shapes
Every digital agency Dubai says that shapes and small animations can have an incredible impact on the user's overall experience. Up until 2019, geometric shapes were a big trend in web design, but from 2020 non-geometric fluid shapes will become much more enjoyable to use. These shapes don't include straight lines like oblong or circles.
5 • Bold & Bright Designs
If you know how to implement specific colors into your web design, you'll need to turn to color wheels for assistance. While many love their neutral tones, many others still love the brighter designs.
After all, it's a matter of not only personal preference but more importantly, you want to reflect your business accurately. So, get busy with research into a color scheme that fits your business and your personal favorites.
6 • Minimalism & Simplicity
Many digital marketing companies in Dubai claim that minimalist web design gives your website a feeling of sophistication with its straightforwardness and sleek design.
Having only a few elements on the page puts your client's focus on what you want them to see, making minimalism design a good choice. Additionally, you may expect the minimalistic approach to continue rising in popularity in 2020.
7 • Thumb Friendly Design
When creating a website, you need to think ahead and optimize it so that it's thumb-friendly as well. Thumb-friendly design is one of the top priorities for all modern web designers since mobile device users continue to rise.
8 • Video Content is Here to Stay
It's much better to have one well-thought-out video that will provide all the necessary information to potential viewers, than multiple videos that confuse the viewers. With videos being the most viewed media throughout the internet, it's important to create the right video for your website.
9 • Disability-Friendly Web Design
Disability-Friendly website design means that these sites provide assistance throughout the website. For instance, people with hearing impairment read subtitles in videos, while those with visual disabilities find audio elements and voice commands.
10 • Augmented Reality Web Design
With the increase of mobile-first web design, another rising trend is augmented reality. Incorporating augmented reality designs into websites is a fantastic change in web design.
Moreover, a "virtual try-out" is an excellent feature that allows you to check out how a couch looks in your living room, quickly and easily. Another example is that you can virtually "try on" some new outfits without ever going to the store.
All Images Courtesy of Canva.
We'd love to know in the comments below what you plan for your website design for 2020! We've also included some other interesting links below.
Other Posts You Might Enjoy:
How to Design a Successful Website that Makes You Proud
Outsourcing to Meet Your Business Talent Requirements
4 Web Design Tips to Help Your Business Flourish
Share This Story, Choose Your Platform!