During the heat of mid-summer in the northern hemisphere, women are wearing their best summer swimwear for lakes, oceans, and poolside.
But first, let's talk about summer skincare and the impact of the sun. Summer UV rays accelerate the aging of our skin that appears as fine lines, wrinkles, and age spots. To lessen the harmful effects of the sun, here are some basics to implement in your daily routine to keep your skin in good condition throughout the summer months.
Try these basic skin care tips and variate according to your skin type.
Cleanse twice daily with a mild skin cleanser.
Exfoliate each evening and apply a water-based or gel moisturizer.
While in the sun, apply SPF lotion. If you're not comfortable with SPF, wear a hat and bring a coverup!
Try a self-tanner if you want a bronze look in lieu of baking your skin in the sun.
Do you realize that our skin is the largest organ on our body and the first responder to alert our brains of anything in our immediate environment? So, it is very important to take good care of our skin throughout our entire lives.
Now that we've taken care of our skin, let's take a look at three lovely summer swimwear design inspirations.
Lakes, Oceans, & Poolsides • Summer Swimwear
Red Lakeside Summer Swimwear
You will grab all the attention in this crimson red swimsuit. From the form-fitting cups with removable straps to the mid-section briefs, this comfortable suit is perfect for a day at the lake. Remember to slather on the SPF even when northern lakes are covered with light clouds. Those are the conditions where you will notice the sun the least and burn the most so be prepared.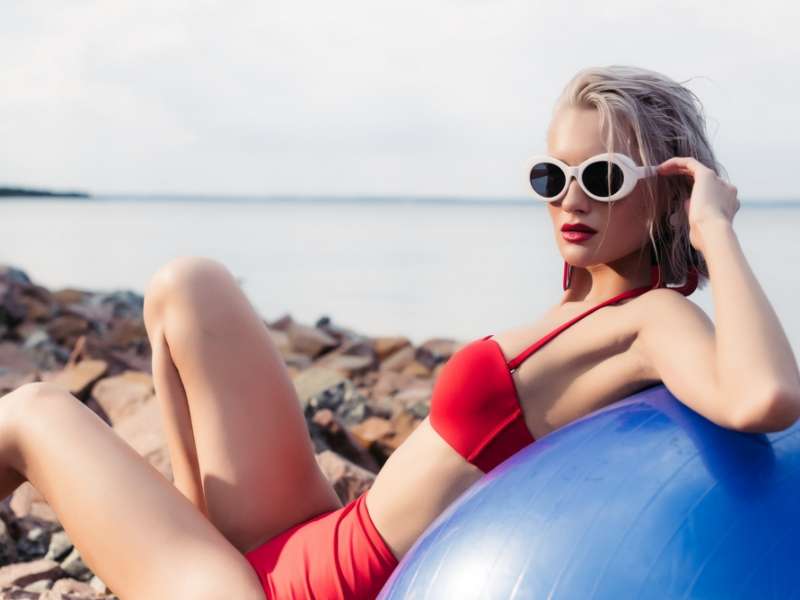 White Ocean View Summer Swimwear
Relax with ease in the summer sun with this daring white one-piece suit. The lacing on the sides and front accentuates your curves and allows the perfect comfortable fit. The cover-up in sea greens is a great way to save your skin from harmful UV rays while looking absolutely smashing.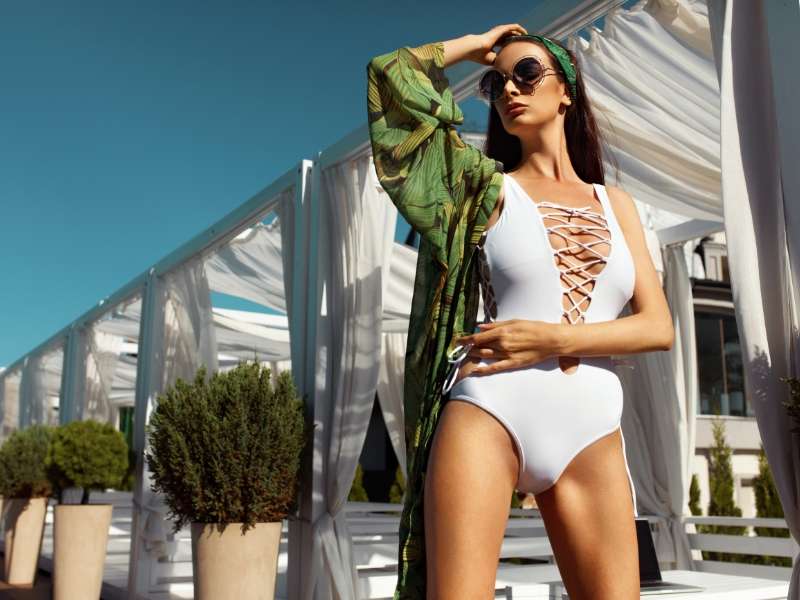 Blue Poolside Summer Swimwear
This royal blue bikini with spaghetti straps is always a good choice for poolside swimwear. However, be sure to keep a coverup close by and wear that large brimmed straw hat not only because it adds an amazing fashion statement, but also because it adds a much-needed layer of protection from the summer sun.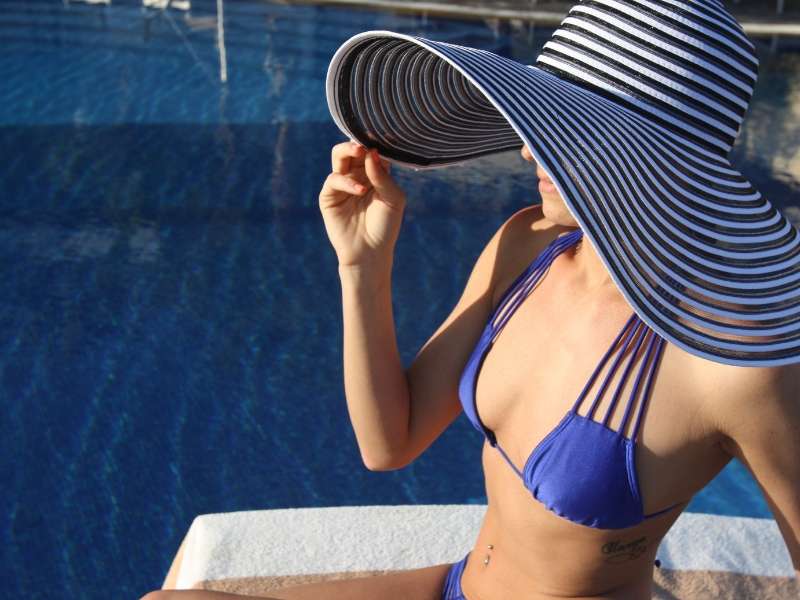 Here's wishing you the best summer fun this year as you relax at the lakes, oceans, or poolside. Let us know in the comments below how you take care of your summer skin and the style of suits you like the best. We've also provided some links below for more summer fun.
All Images Courtesy of Canva
Other Posts You Might Enjoy:
Summer Footwear; 4 Breezy Styles
4 Steps to Prepare Your Feet for Summer
5 Ways to Rock Your Summer Sneakers with Style
The Infinity Pool • Designs for a Breathtaking Swimming Experience
Share This Story, Choose Your Platform!