An infinity pool is a great choice for almost any backyard whether you have an expansive landscape or a smaller space. What makes them unique is the illusion they create with a never-ending view that seems to flow magically into the sunset and beyond.
Additionally, there are many classic style swimming pools from which to choose. A great kick-off point for choosing a pool for your San Antonio backyard space is to first review the existing yard and select a pool that fits well in your current landscaping design. Expert pool installation provides congruency to your design to give your entire yard an integrated feeling.
However, if you want to install an infinity pool because of the unusual aesthetics that are unsurpassed by any other style, here are a few details that you need to know.
Breathtaking Infinity Pools • Details of the Design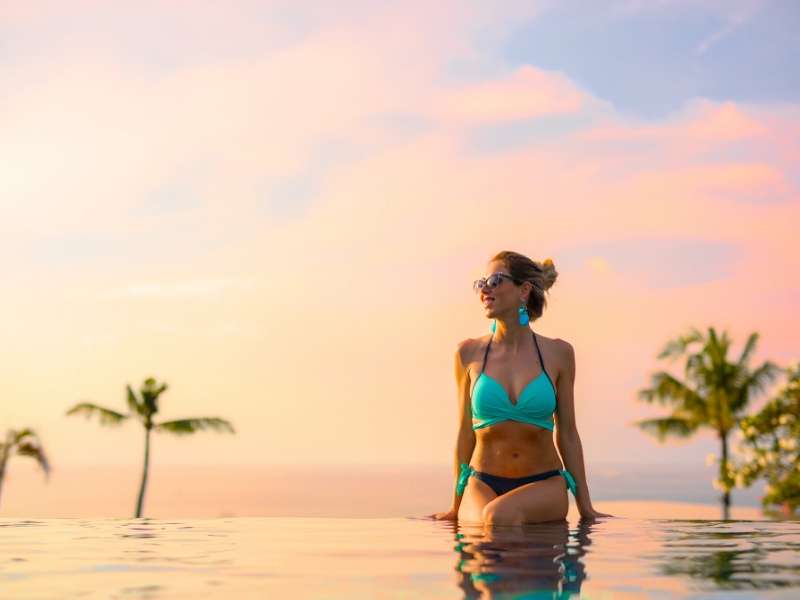 What Is an Infinity Pool?
You might also hear the name 'zero edge pools' or 'negative edge pools' when you search for an infinity pool design. The name comes from the amazing visual effect of at least one side of the pool flowing over into a catch basin. To create the illusion, the designer positions the flowing edge in such a way that it appears to be flowing into 'infinity'.
How Does the Infinity Pool Operate?
The pool design allows water to flow over an edge to a lower catch basin which creates a small waterfall. First, depending on how high your pool is, there might be multiple levels that flow down into catch basins. Then, each lower level then overflows and the excess water cascades down into the next level. Finally, the lowest level will always have a catch basin, which collects water from the higher levels and gets pumped back to the top-level to begin the cycle again.
Are Infinity Pools Safe?
The quick answer is yes – infinity pools are safe. Because of the visual that makes it appear as if the water is falling off the edge of the world, this design might make a few people feel somewhat insecure. However, it is merely an illusion, because there is always a catch basin a few inches below. After all, it is the 'take your breath away' design that makes this style so appealing.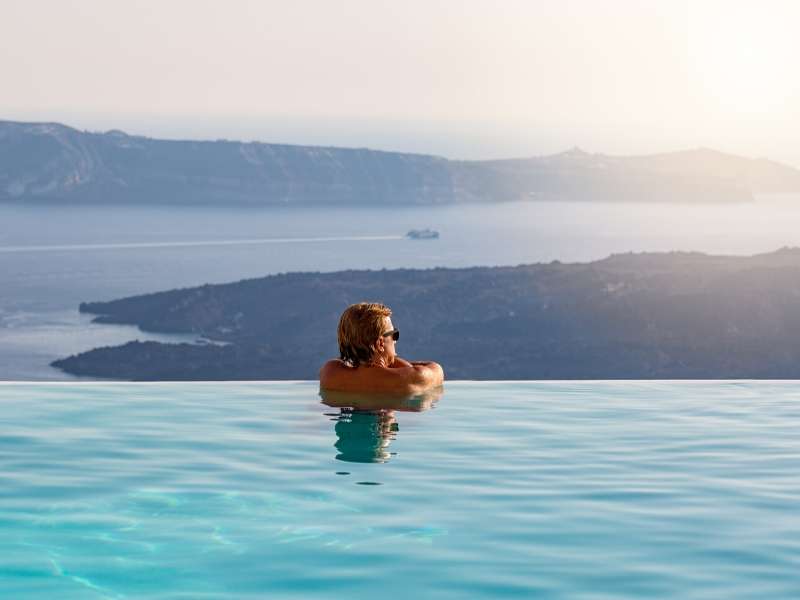 What is the Price of Installation?
According to expert pool builders like the Neave Group, adding an illusory vanishing edge to your pool bumps the costs up by 30% in comparison to a traditional pool. This additional cost applies to each edge that you plan to install. As a result, the price tag for an infinity pool installation ranges from $55,000 to $130,000.
What About Maintenance?
The recirculation system requires regular maintenance, to keep pumps and valves free from debris. Moreover, there are maintenance requirements for the catch basins as well. However, for any pool, there are regular maintenance requirements and this style is no exception.
Therefore, if you want a pool that is cut above the rest with incredible aesthetics, this is the style for you. I recommend that you continue your research to find the right infinity pool for your backyard and then sit back, relax, and enjoy many seasons of elegant recreation and entertainment with your family and friends.
All Images Courtesy of Canva.
Other Posts You Might Enjoy:
5 Pool Remodeling Tips to Give Yours a Wow Factor!
Pool Installation; 5 Things to Consider
Home Water Purification; 4 Systems You Need to Know
Share This Story, Choose Your Platform!