We were so excited this morning when we heard that designer, Jason Wu has a new fashion line at Target.
Congrats to Jason Wu!
Patricia met Jason back in February 2011 when she traveled to New York with a fashion-forward company, BRIZO. After watching a fashion show featuring his high style collection, Patricia was left incredibly impressed!
Here are Jason and Patricia showing off their style on the red carpet: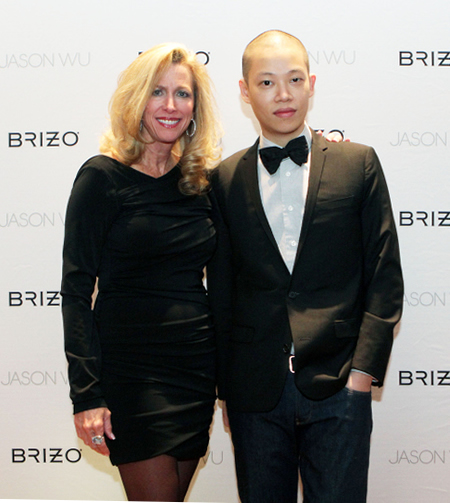 Jason Wu Collection • Style for All
We commend Jason Wu for making his stunning designs and classic, yet fun style available to all through this special line!
In this episode of Collaborators, designer Jason Wu stops by his favorite NYC vintage shop for inspiration, and explains why "great design should never be limited by how much something costs."
---
The Jason Wu collection of fashionable items includes dresses and separates available for $60 or less – perfect style pricing for Target.
Be sure to see Patricia's post from her trip to New York to see items from Jason Wu's high-end fashion collection as well.
Other Posts You Might Enjoy:
Design Projects: 3 Unique Mediums in Which Designers Work
5 Amazing Smartphone Features for Designers
How To Stay Warm and Fashionable for Winter Activities
Share This Story, Choose Your Platform!