Spring is here and we are already starting to see some spring fashion trends for 2017. Not only that, but prom season is in full gear and I've seen some absolutely stunning prom dresses already! Some are similar to previous years, while others are more new. Here are some current spring fashion trends that will keep you in style.
Current Spring Fashion Trends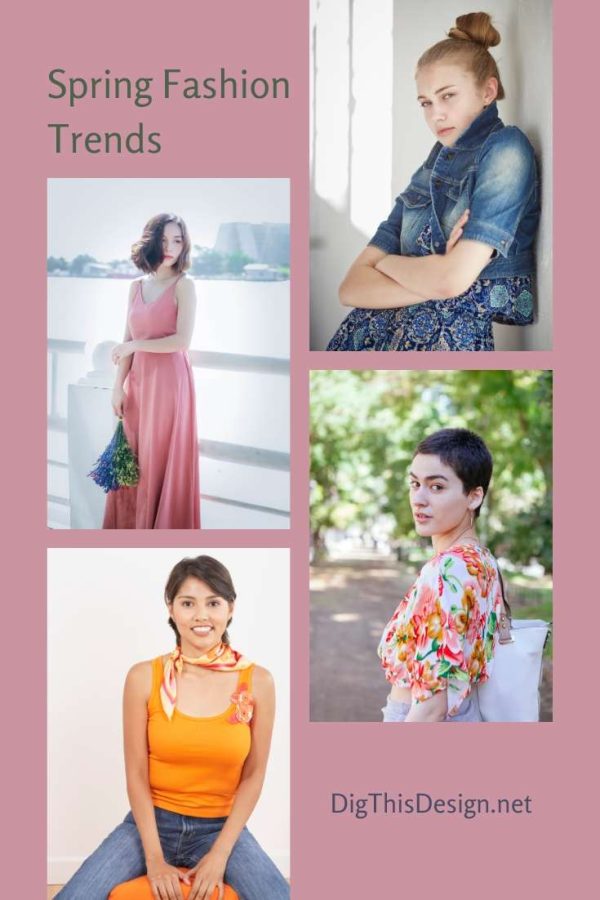 Maxi Dresses
Maxi dresses are gaining more popularity. These ankle length informal dresses are the perfect thing to wear for any occasion. They are formfitting at the top and loose flowing at the bottom. You can get maxi dresses with floral designs on them or you can get one solid color. It's just up to your personal preference. Lace maxi dresses are in style too. Maxi dresses are the perfect way to look amazing without putting much effort into your outfit. They're a staple of the season.
Jean Jackets
Spring can still be a bit chilly, so it's important to have stylish long-sleeved clothes to wear. This is where the jean jacket comes in. It's warm, but not too warm like a winter jacket is. It can be worn indoors or outdoors, and there are many different shades of jean jackets that you can get. If you pair a jean jacket with a simple white dress it makes for an incredible spring outfit.
Spring Shoes
When talking about spring fashion trends, we can't forget about shoes. Each year there are different shoe fashion trends. Last year, the lace-up shoes were in style. They are in style this spring too! Whether they are lace-up flats or lace-up high heels, they go great with most spring outfits. Ruffle shoes are also in style, along with metallic shoes. The block heel is another style of shoe that will continue to be popular this year.
Floral Blouses
When you think of spring, the first thing that comes to mind for many people is flowers. Spring floral blouses are in style. Lightweight and loose-fitting, they're the perfect shirt to wear in spring. You can get brightly floral patterned blouses or more subtle and lighter ones. Floral blouses look amazing with a pair of denim jeans or shorts.
Neck Scarfs
Scarfs aren't typically a spring fashion item. When you mention a scarf, most people tend to think of winter. However, neck scarfs are actually an incredible spring fashion piece. They're lightweight and usually made out of silk, which is perfect for spring. They come in different colors and patterns, and they add the perfect touch to spring outfits. Whether you wear them with a button-up, a dress, or a t-shirt, neck scarfs can always look fashionable.
Images Courtesy of Canva.
Other Posts You Might Enjoy
Building The Perfect Work Wardrobe
5 Wardrobe Essentials for Every Woman
Capsule Wardrobes, and How to Create One
Share This Story, Choose Your Platform!