I am a girl who loves all seasons because with every change of season I get to change my wardrobe. I will have to say summer fashions are my fav because I get to highlight my footwear and show some leg.
What's New in Summer Fashions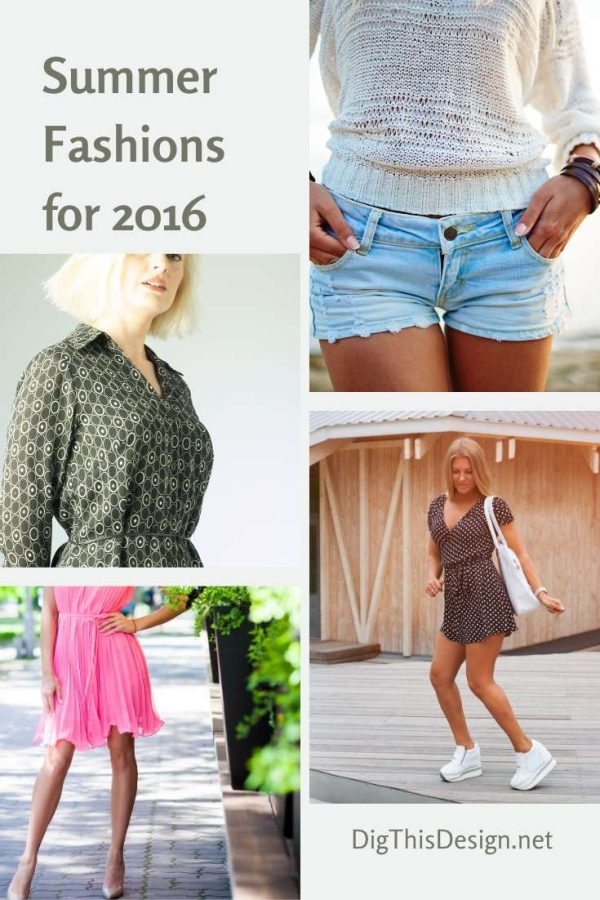 Sun Dresses
A full flowing sundress is a perfect dress to show off sexy summer shoes. If you have a lot of leg showing, a dressy high heeled sandal is the finishing touch you need to turn any head.
Shirt Dresses
The shirt dress is a staple for 2016 summer fashions. This style works for all body types, not that I am one that thinks you have to have a certain body type because I am a firm believer in wearing what makes YOU feel good. Not only does it look good, but it is comfortable and easy to wear. You can dress it up or down to fit the occasion.
Summer shorts
There is nothing as sexy as shorts, tan legs, and high heels, it's just HOT! Summer time is the time to show off our summer tans and turn heads all at the same time. I like how the shorts are paired with an ankle pump, typically seen with a more tailored outfit, but this twist really works well.
Romper Shorts
Romper shorts are fashionable and look great with heels or flat open sandals. The romper is slimming because it elongates the body and I find it's complimented with heels the best, making your legs go on forever.
Images Courtesy of Canva.
5 Ways to Brighten Up Your Bedroom
4 Essential Rules for Designing a Home Office
Share This Story, Choose Your Platform!