Have you ever stared at your wardrobe and thought that you had nothing to wear? Even though you know that each drawer, and the wardrobe itself, is overflowing? Sometimes, the problem is that we have too many options, making it feel impossible to make the right choice when it comes to clothes. This is where you could end up wearing the same clothes day in and day out. It's January and time for a change, you may want to up your game on the fashion side of things, and even step out of your comfort zone when it comes to styling and putting outfits together. There is only one way you are going to do this, and that is decluttering your wardrobe and getting organized. With that in mind, here is how you can create capsule wardrobes and get rid of the clutter for good.
Steps You Can Take to Declutter Your Wardrobe for Good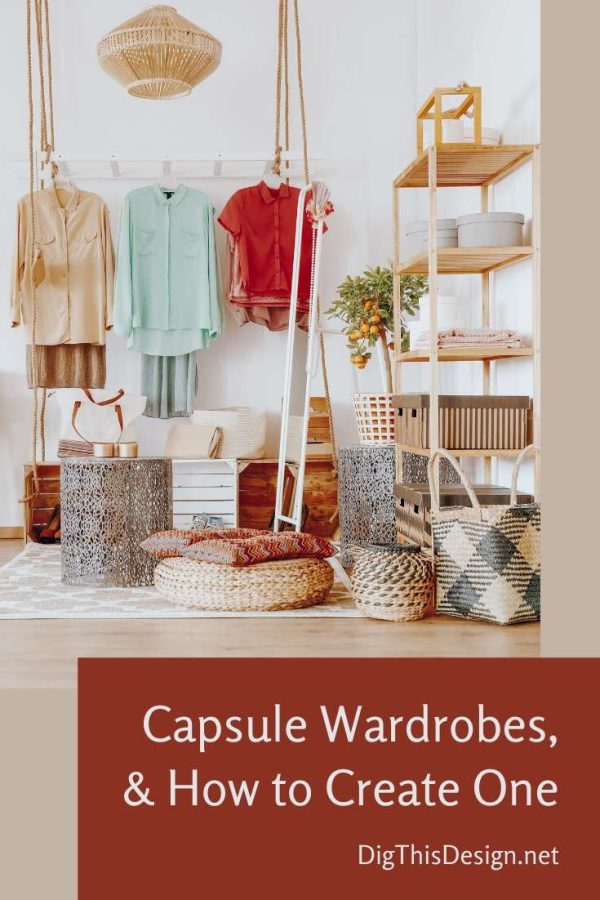 If You Haven't Worn it in a Year…
When it comes to clothes, there can be certain items that we have a sentimental attachment to. Or even clothes that we love and hope to fit into one day, or that a certain style will grace the runways once more making it appropriate to wear. The truth is, if you haven't worn it in a year, you are less likely to wear it in the future. These clothing items are clogging up valuable space in your wardrobe for items that you could be wearing instead. Or it may even be covering up clothes that you want more easily accessible to you. Ditch them for good. You may want to sell them on platforms like eBay or donate them to charity shops. Selling is a great option because then you'll have money to buy new clothes that you will wear more often.
Consider the Color Choices That Work for You
We all have skin color undertone that works well with either a warmer or cooler color. The thing is, unless we try and decipher what works best, we may end up wearing colors that don't suit ourselves or wearing clothes that make us look washed out. Thankfully, you can experiment by trying different colors on and snapping a picture of yourself. This will determine what works well and what doesn't. When it comes to investing in new clothes, try and work this out in advance because it will help you when you go clothes shopping.
What are Capsule Wardrobes, and How do You Create One?
It's simple. A capsule wardrobe is key pieces within a certain style. This might be work attire, casual, and going out. The trick is to have a few keys pieces that will mix and match together to create different outfits. Teaming them with accessories will then transform the look each and every time. In your work attire, try to think of smart trouser and skirt options, matching that with skirts, blouses, and jackets. Casual might be those trusty skinny jeans and different tops and boots. Going out could be a little more adventurous where you consider different dresses or bolder options. You could click here for a range of options.
I hope that this has offered you some insight on capsule wardrobes, and the way that you organize and style your wardrobe can make a difference to how you dress.
Other Posts You Might Enjoy
Closet Organizing; How to Quickly Switch Your Summer Wardrobe to Winter
Expand Your Wardrobe – A How To Guide
Casual Chic Attire for Your Wardrobe
Share This Story, Choose Your Platform!