Do you want to add an edgier flair to your fashion look? Perhaps you just want to spice things up a little, or maybe your current look is boring you to half to death. Whatever the case may be, below you will find 12 things you can do to create edgier flair. Take a look and you'll have some new style ideas in no time!
Create Your Own Edgier Flair with These Tips
1 • Add Hardware To Your Look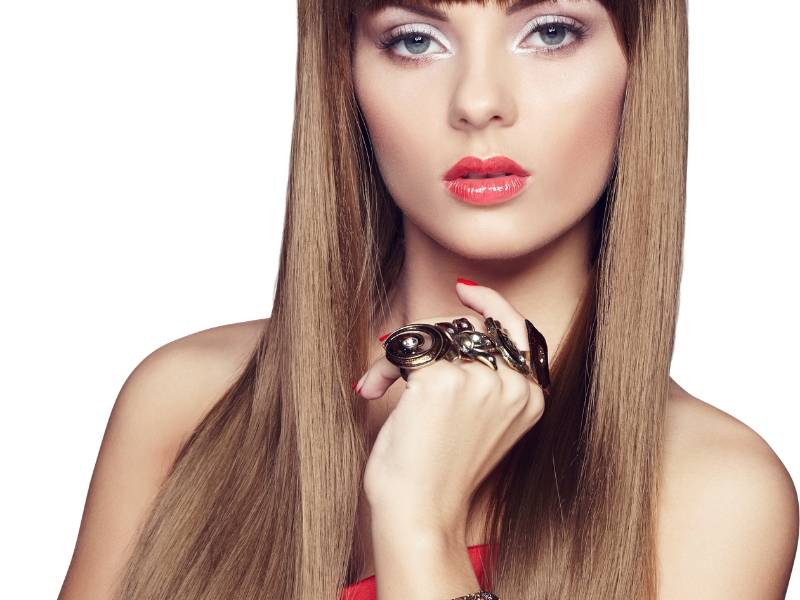 Hardware can be the perfect addition to any look. Grab some chain earrings or chain layered necklaces and they will go a long way to making your look edgier.
Chunky belts with metal accents also work really well. Anything that brings a little metal and edge into your outfit will work!
2 • Don't Always Go Over the Top
You don't always need to do the absolute most with your look to appear edgier, so don't go over the top. Just add one subtle accent, to begin with, and you'll be surprised at how it gives you edgier flair. For example, wear a statement ear cuff or ring with a simple outfit to dress it up.
3 • Layer Your Clothes
Layering your clothes is a great trick for the cooler months, and it instantly makes your style more interesting. This is why you should always consider whether something can be layered and how you will do it when you buy it.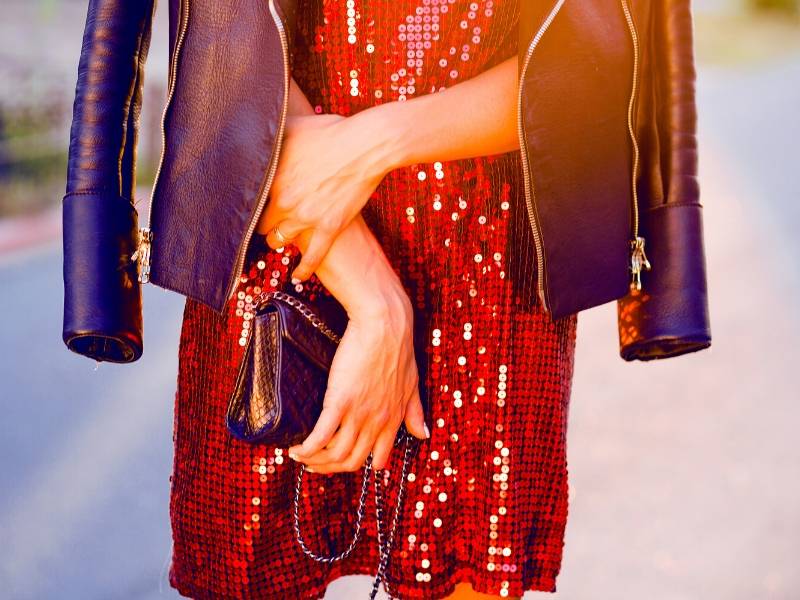 A long cardigan can look great over other pieces, as can an oversized jumper and your favorite long skirt. The rule to layering is to use different colors and textures so that you don't look like you're wearing a shapeless, boring outfit.
4 • Wear A Hat
Hats are a brilliant addition to most outfits. Fedora hats can add an instant element of cool, and baker boy hats are very popular at the moment. Even cowboy hats can work well and look incredible, click here to see some options. Not only will a hat add edge and interest to your look, but it'll also help to keep you warm.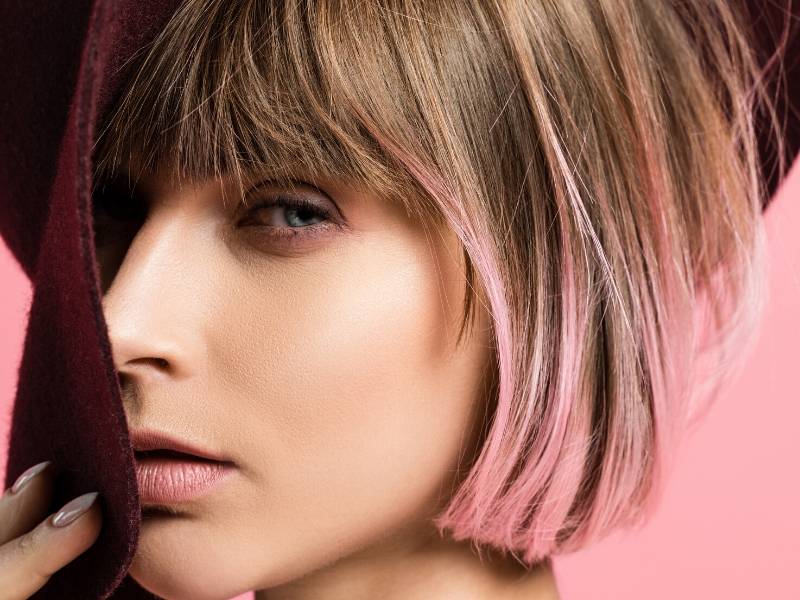 5 • Get A Bold Haircut
A bold haircut is one of the easiest things you can do to make every one of your outfits look cool and edgy. Get one of those short and choppy fringes, or get a blunt bob cut.
Maybe you'll add a load of crazy, shaggy layers. It all depends on what rockstar and era you'd like to channel as well as what you believe is going to suit your face shape!
6 • Personalize Your Clothes
Why not personalize your own clothes? There are loads of easy things you can do to some of your old stuff to make it more interesting and wearable again.
For example, you could add some cool patches to denim jeans or a military jacket. Also, tie-dye a few boring pieces to see how they turn out. Go ahead and get as creative as you like; grating jeans to create holes, cutting off sleeves – have fun with it!
7 • Challenge Gender Rules
Don't be afraid to challenge gender rules! It's what the world needs. Wear oversized shirts, baggy t-shirts, and trousers, and mix other pieces from men's clothes with your own wardrobe. Men's clothing can be especially great for oversized pieces and having a cool laid back vibe.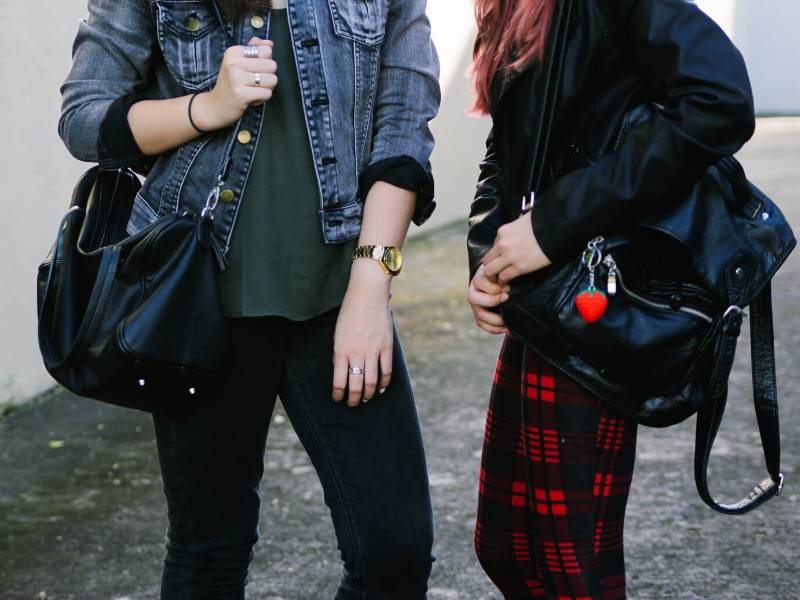 8 • Add Interesting Textures
Following on from the last point; add texture in some way in every outfit that you wear.
For example, add texture by wearing a bag with tassels, a faux leather skirt with a cotton t-shirt, or a shaggy cardigan. Wearing pieces of the same materials, even when not layering, becomes uninteresting.
9 • Throw On Your Sunglasses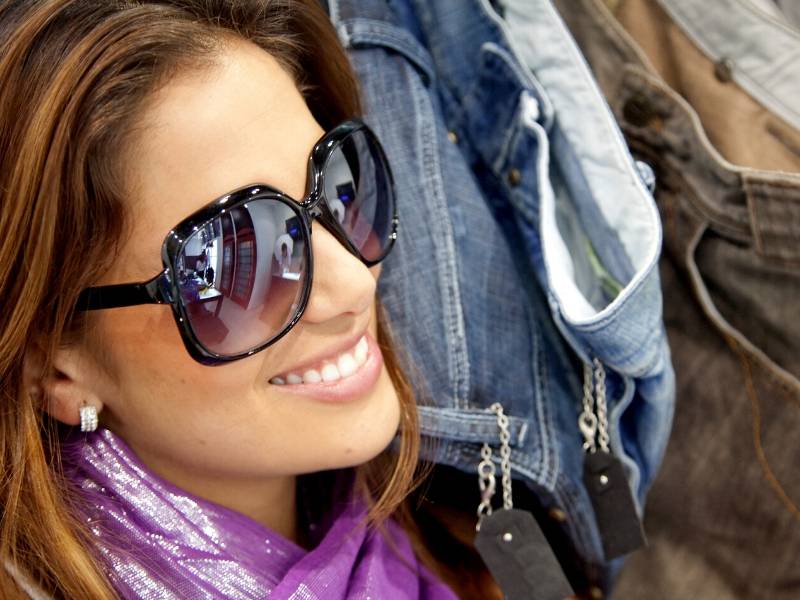 Sunglasses help to protect the delicate eye area from the harsh sunshine and other elements. It doesn't need to be a hot summer's day to wear them. They can help to finish off your outfit whether you're planning on wearing a cool small pair, or whether you're planning on wearing some statement cat eyes.
If you don't want to wear sunglasses, try regular glasses. You can find some amazing Gucci eyewear that is sure to elevate your outfit.
You can find some amazing Gucci eyewear that is sure to elevate your outfit. There are loads of cool styles. Clear wireframes are a great choice if you want to add an edge, but make sure you consider your tastes and what suits you.
10 • Try Editorial Style Makeup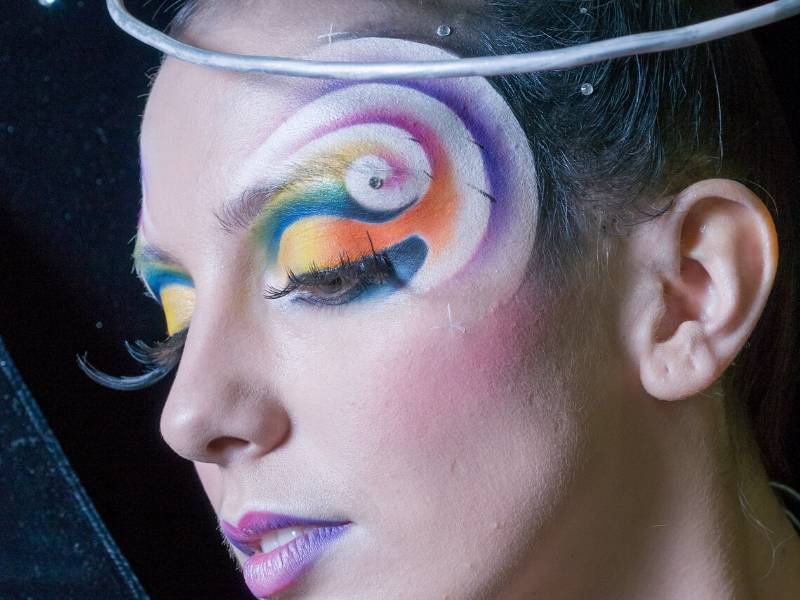 With your makeup, in addition to contouring and all that jazz, why not try a fashion editorial style look? This might be a simple bold line of color across your lid somewhere. Or, it might be an unusual shape that is drawn on. Editorial looks are always interesting and unique!
11 • Wear Bold Patterns And Colors
Don't be afraid to wear bold patterns and colors. Looking edgier is not about wearing black, gothic style clothing. It's about wearing whatever you like and then funking that up with unexpected accessories and textures. All kinds of styles will give you an edgier flair!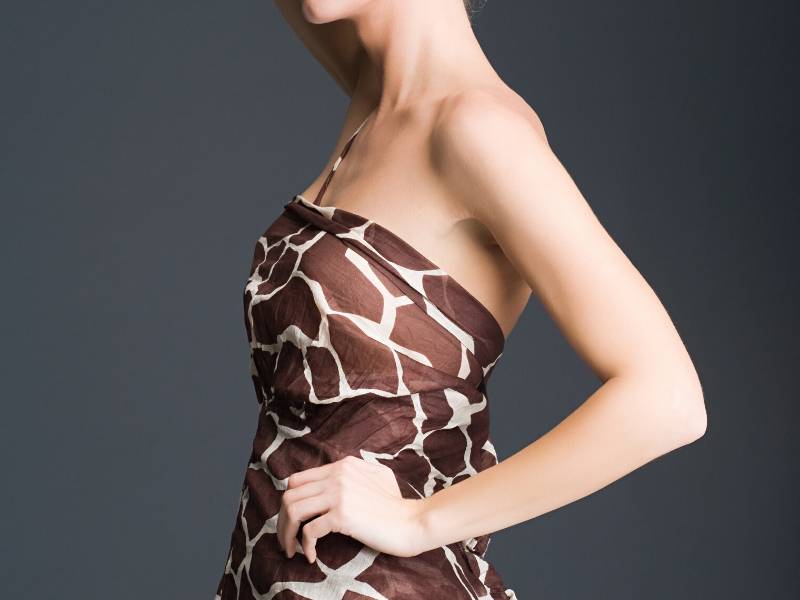 If you want to try wearing patterns, then try the rule of three. Choose three patterns, and wear your favorite one about 60%. Then wear another one 30% and another 10%. It may also help if you select either the same pattern in various colorways or different patterns in the same colorways. Black and white patterns with color patterns also work really well!
As for bolder colors, figure out what looks great together by using a color wheel. Contrasting colors can look incredible!
12 • Shop In Thrift And Vintage Stores
Don't buy into fast fashion if you can help it. If you want to buy new, go for something unique from a boutique. Or, another way to avoid fast fashion is to shop in thrift and vintage stores. You'll end up with plenty of unique pieces that nobody else has, and you'll be doing your bit for the environment while you do it. You'll save lots of money, too!
Cheers to Your Edgier Flair Fashions!
Are you ready to use these 12 tips to create edgier looks? We'd love to know in the comments below how you create your edgier flair. We've also included some interesting links below for more fun with fashion.
All Images Courtesy of Canva.
Other Posts You Might Enjoy:
A Complete List of the Top Luxury Brands You Should Know
4 Excellent Tips to Dress for Any Occasion
Essential Fashion Accessories for Every Man's Wardrobe
Share This Story, Choose Your Platform!