Your jewelry party wear collection is an important piece of your wardrobe accessories. That's because jewelry is not just a style statement or a symbol of status. Rather, jewelry plays an important role in reflecting our character. Some may say that it even shows our soul.
Are you a person who saves the look for special occasions? Or, are you someone who loves to wear at least two pieces of jewelry daily? Either way, it's easy to go online and browse through the myriad of stores. Or, you may sort them using filters, like, gold bangles designs with weight and price and buy what catches your eye.
But, before you start your search, what are the pieces every person needs in their jewelry party wear collection? To make it easy for you, we've listed below five essential pieces you need.
5 Party Wear Styles You Need in Your Jewelry Collection
Get the Perfect Party Look
A few centuries ago, only gold and silver were thought to be precious and people revered jewelry made of these metals. In fact, it was also a statement of your wealth but with the turn of the 21st century, junk jewelry gained popularity. Not only due to their shine while being lightweight but also due to the fact that you can get a fantastic design without big price tags!
If you don't know where to begin to balance your jewelry collection, here are a few ideas to help you complete your party look.
Earrings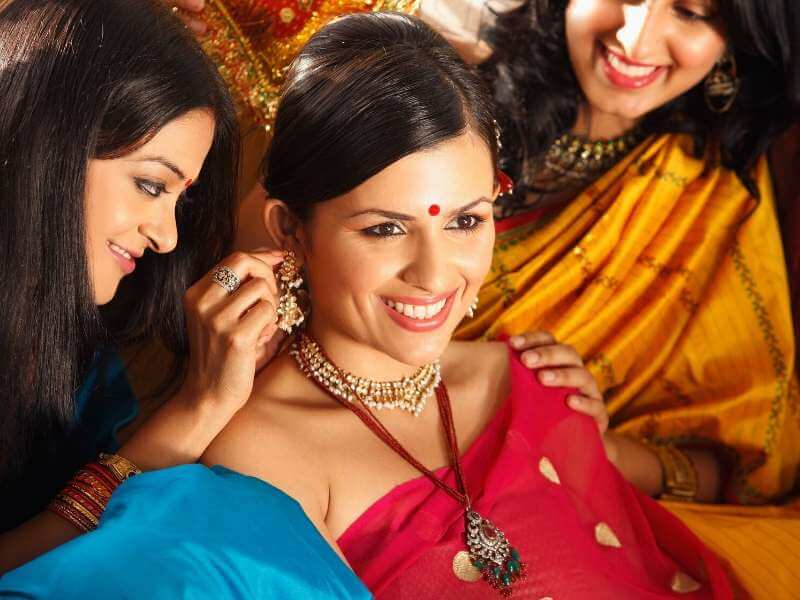 A few must-have accessories in your wardrobe are chandelier earrings, the traditional earring, and studs. While studs can be worn daily, the chandelier or the traditional pieces adds spice to your dress whether it is a cocktail dress or a saree. Whether made of precious metals, studded with gemstones, or sterling silver, these earrings always have your back.
Kamarbands and Necklaces
A fantastic way to highlight your figure or to add extra bling is with a kamarband. It also adds a definition to your dress and highlights your face when you wear a necklace. So, try a delicate multi-stone chain across your party dress or you may opt for a lovely necklace.
To dress things up for a dazzling look, wear a more traditional and intricately designed gold band across your saree. While simpler designs like a drop stone on a chain are nice for dresses, you may also show off your shoulders with a layered piece.
Finger Rings
Finger rings are a wonderful touch for those who speak with gestures. The best thing about rings is that they work wonders for both men and women. However, if you want gold finger rings designs for females, you will find lots of options from which to select the perfect rings for you.
Anklets and Toe Rings
If you want to flaunt your toned calves, the anklet is your friend. A delicate chain across your ankle with charms or simply a plain one works wonders for your legs and shoes. If you are more inclined to wear traditional Indian, a pair of anklets with toe ring harnesses is perfect for you.
Bracelets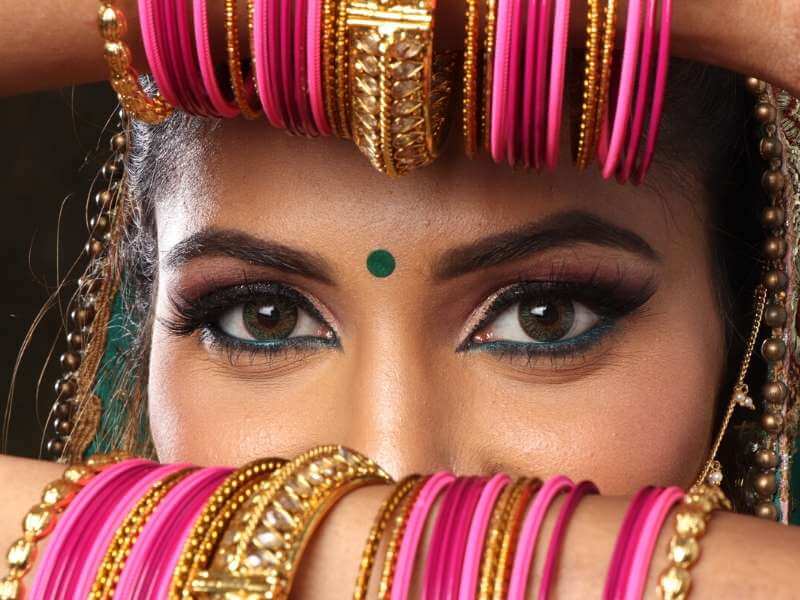 If you are not a fan of flashy rings, then allow the dainty bracelets to weave the magic for you. Add a few charms and you have a perfect match for any dress. This is an excellent choice for every jewelry party wear collection.
You will always have something that goes with everything when you use this list as your guideline. Also, remember to keep balance in mind when you wear your jewelry. Then, before you know it, you will have the most glamorous jewelry party wear collection ever.
Other Posts You Might Enjoy:
3 Ways to Find a Luminox Watch For Men
Rolex Submariner; 6 Tips to Avoid Knock-offs
Essential Fashion Accessories for Every Man's Wardrobe
Share This Story, Choose Your Platform!