If you're considering the possibilities of living in Los Angeles for work, college, or otherwise, there may be some benefits you need to know. A major city such as Los Angeles provides tons of opportunities, but day-to-day living can remain a mystery if you're only visiting now and then.
Whether you're currently looking for an apartment in West LA or are just daydreaming about the possibility, there are plenty of advantages worth thinking about. Here are a few that may surprise you. 
Living in Los Angeles • Top 5 Benefits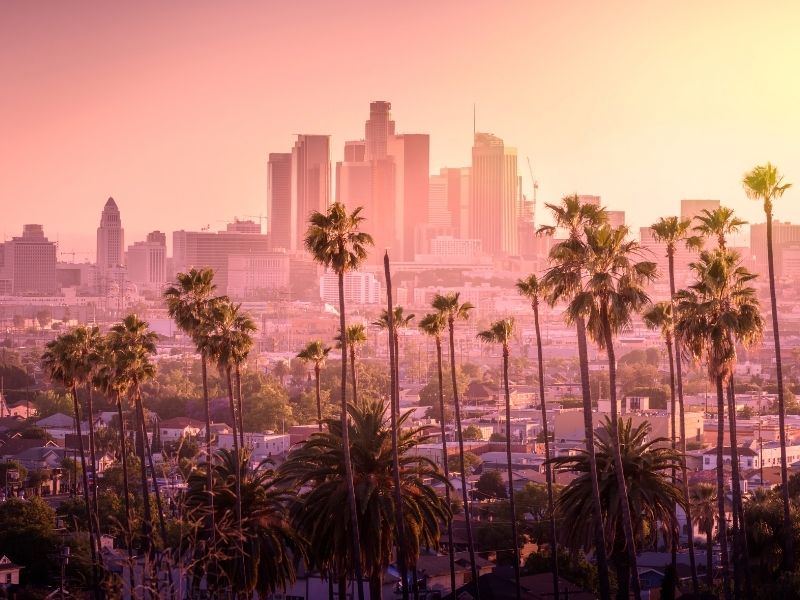 1. The sunshine.
They call it "Sunny California" for a reason. If you are moving to LA from a place with frequently cloudy weather, the sunshine in Los Angeles could actually improve your mental health. Exposure to sunlight increases serotonin and particularly helps those who suffer from Seasonal Affective Disorder. Sunlight is proven to aid depression, and you'll get plenty of it when you live in LA. 
2. A mild climate.
Sun isn't the only benefit of the weather in Los Angeles since LA also generally enjoys mild temperatures year-round. There's no need for heavy coats and snow gear. Even in winter, light layers and jackets will usually be warm enough to keep you comfortable. Since Los Angeles also has a drier climate, it is more bearable than many places with higher humidity even if it gets hot in the summer.
3. Career opportunities.
The sheer number of people in Los Angeles means you have plenty of chances to network and advance your career in a way you may not be able to in a smaller city. Most major industries have a significant presence in Los Angeles, making it an excellent choice for a wide variety of careers. Despite being famous for the entertainment industry, that's far from the only market the city offers. A quick job search online can give you an idea of the assortment of positions available. 
4. The great outdoors.
If you love spending time outside, Los Angeles can provide endless opportunities for exploration. You can live by the beach, go on breathtaking hikes, or ski on a mountain within a couple of hours. Weekend trips are incredible as well. Big Sur and other natural wonders are only a short drive or plane ride away.
6. A relaxing pace.
Compared to a small town, Los Angeles may not seem very relaxed. When you compare it to other big cities such as New York, however, LA has a laid-back feel that most other cities don't. If you're looking for the benefits of a big city with a more easygoing attitude, Los Angeles might be the perfect fit for you. The good weather, access to the great outdoors, and access to natural health resources make many people feel at ease in a way they don't elsewhere. 
In conclusion.
Los Angeles is the second-largest city in the country, and that alone provides a plethora of advantages you cannot get elsewhere. When comparing it to other major cities, some unique characteristics make Los Angeles the perfect choice for many citizens. Consider some of the benefits above when you are planning your next move. If you have any questions or suggestions, we always love to hear from you in the comments below. Also below are links to more fantastic articles about ALL things DESIGN for your home or business.
Images Courtesy of Canva.
Other Posts You Might Enjoy:
5 Most Impressive Structures in the Asia Pacific Region
New Zealand – Nature's Perfectly Designed Location for Movies
Effortless Airport Holiday Travel Fashions
Share This Story, Choose Your Platform!