Holiday travel is a big deal for many families throughout the winter season. For one thing, it's school vacation time which makes it the perfect time to get away with the whole family. Whether you want to escape from the hustle and bustle of city life or simply want a change of scenery, this is a great time of year for travel.
With holiday travel comes the question of what to wear to look fabulous yet be able to navigate those airports with ease. What you wear depends on whether you travel to escape the winter chill for an easy ocean breeze or simply a short snowy getaway close to home.
However, if airline travel is a part of your vacation, then plan ahead for just the right fashion when you travel. Here are three designing inspirations to rock your airport travel look.
Holiday Travel • Airport Travel Fashions You Will Love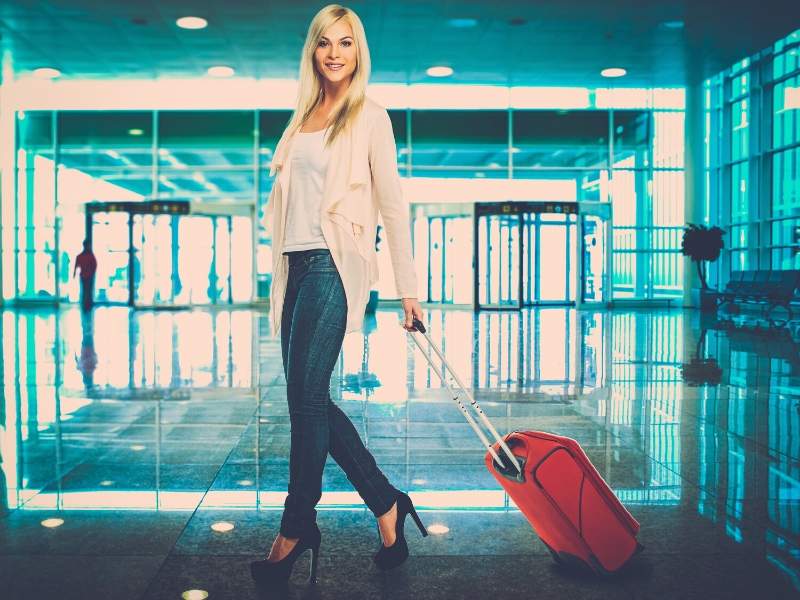 Stylish Comfort & Cheer
The trick is to feel cozy and look stylish at the same time. Additionally, the best tip is to layer clothing to adjust for differing temperatures coming and going.
Also, think ahead about the luggage and bags you need to carry and don't overdo it with heavy clothing that adds to your load. Instead, keep it simple and lightweight in the fashion you choose to wear for your holiday travel scene.
↧
Warmer Destinations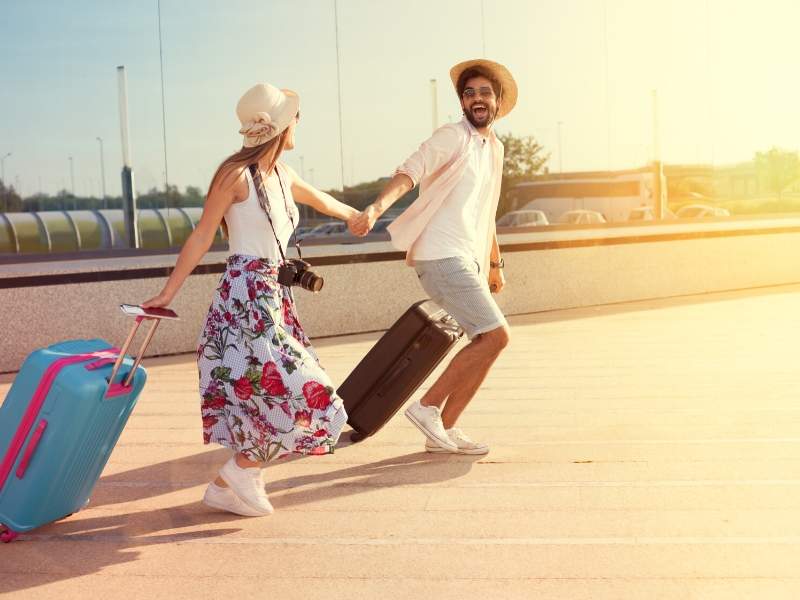 Bring out the sunglasses and light breezy tops in a bright white. Wear them with skirts and walking shoes for an easy-breezy trip. Keep lightweight scarves and jackets handy for quick layering. Plus, hats are optional for an additional layer of protection from the sun.
↥
Cooler Destinations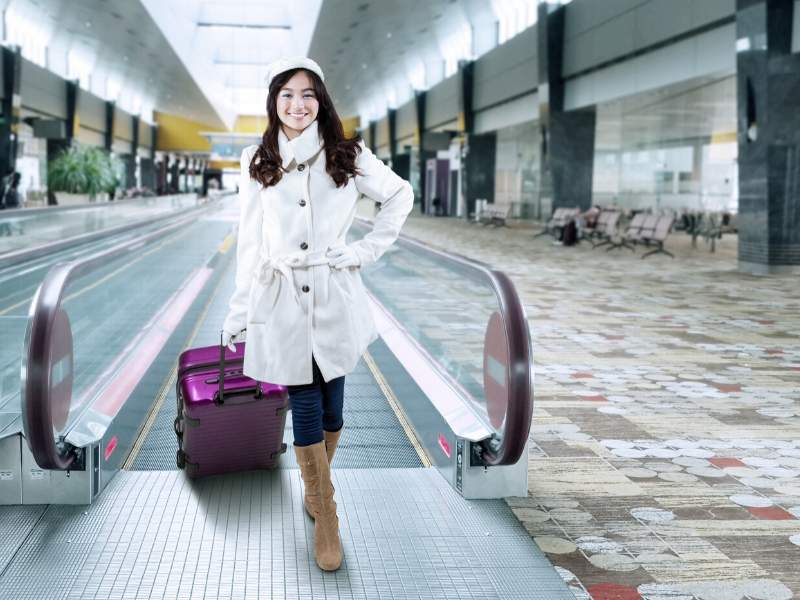 Traveling from one destination to the other during the winter months gives a new definition to layering. This traveler dresses it up and down with suede low-heeled walking boots. Plus, the denim skinny jeans are holiday travel must-haves and go very nicely with big warm outerwear.
Happy Holiday Traveling!
Whether you travel to destinations near or far, you're sure to get some inspiration from these travel fashions. Remember to keep it simple and travel lightly then, relax and enjoy every mile of your holiday journey this year.
Images Courtesy of Canva.
Other Posts You Might Enjoy:
6 Holiday Fashions to Celebrate in Style
The Sensational Street Styles of NYC Fashion Week
Hairstyle Trends from 2018 International Fashion Weeks
Share This Story, Choose Your Platform!