Full Stack Web Developer: How To Become Successful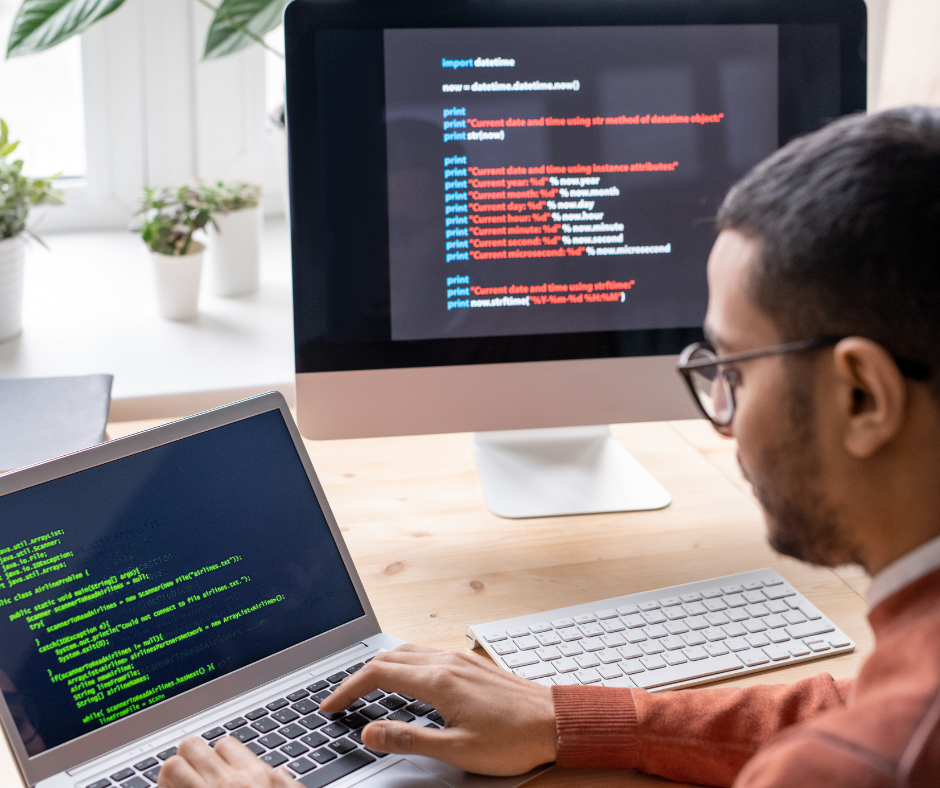 The demand for a full-stack developer is on the rise. With more and more companies preferring full-stack developers over the backend or frontend developers, it isn't surprising that candidates are flocking in with full force. But how to become a successful Full Stack Web Developer?
It isn't as easy of a process as you'd imagine it to be. Instead, you need to be on the top of your game, acquire the needed certifications and make the most out of the overall learning experience to make it big in the end. 
Following are some of the ways you can develop yourself as a full-stack Web Developer.
What Is A Full-stack Developer?
A full-stack Web Developer is a highly skilled professional who can single-handedly manage the front and back-end software technologies of a company. They have an immaculate understanding and knowledge of the web architecture and are superior multitaskers involving the database, server, and front and back end of the web development.
To become a full-stack developer, a professional needs to be well-seasoned with the correct knowledge and expertise in the designated field. Not only web development, but they should have admirable skills in database management and programming languages too.
Ways To Become A Successful
Now that you know what a full-stack developer does and what responsibilities they deal with, how do you become one?
Here's a quick beginner guide you should follow:
When you want to become a full-stack developer, the first thing you need to determine is your goal. You can consider becoming a full-stack developer to freelance for organizations, work in a full-time job, start your own company or provide consultations.
Each of these intents requires different levels of dedication, commitment, and expertise. So, you need to master them all without thinking about anything at all.
When you define your goals in a profession, it becomes a lot easier for you to work towards those goals with the correct set of tools with you.
Sort Out The Learning Experience
Nobody is born a full-stack developer. They learn and gain experience along the way. The same applies to you as well. While your basic educational qualifications will come in handy, becoming a full-stack developer involves an advanced level of technical experience and learning that every individual has to master.
There is a range of amazing certifications available online that you can partake in to polish your existing knowledge and align your expertise with the market standards.
When choosing your learning programs, we'd recommend assessing your existing knowledge. Do you have a preconceived knowledge about front and back-end web development? Do you want to refine your knowledge and learn more?
There are full-time programs and then you have the part-time programs too. Ideally, if you have the time in your hand, go for a full-time program. However, if you are transitioning to a new career and want to dabble into the water before dipping your feet completely, we'd recommend taking up a part-time program.
Learn The Programming Languages
Every full-stack developer should have proper and in-depth knowledge of all the associated and important programming languages. These include HTML, JavaScript, and the important backend technologies that can make all the difference in the learning experiences.
A full-stack developer is more like an all-rounder on a cricket field. Learning about these programming languages should be done as an addition to the other certifications that a student is taking. It should be an addition and not a choice. Knowing the basic computing programming languages is an absolute must.
Just learning, reading, and gaining theoretical knowledge isn't enough if you don't get the practical implementation of the same. Once you have mastered all the basic programming languages, database management and the pointers, the next thing to do is to gain the much-needed practical exposure.
For gaining practical exposure, you need to ensure that you have the needed expertise and knowledge to apply to the different companies and the platforms that are likely hiring for the post. This is where you are missing out on a lot.
When you work with teams, it becomes easier for you to implement your theoretical knowledge and see tangible results in real-time. An individual can sit in front of their computer and develop an application by themselves. However, when you are working with a team, it becomes easier and more manageable to exhibit the needed coding abilities that can push you to the next level.
When you have gained enough practical exposure to build up your portfolio, it becomes easier for you to indulge in the job search of your dreams. Ideally, it shouldn't take you a lot of time to land a well-paying job. Especially because the demand is at its peak right now.
With more and more companies looking for high-qualified and skilled full-stack developers, it isn't surprising that the demand to supply ratio is quite slow at this point. So, with the right skill set, experience and expertise, you shouldn't have a hard time landing a job.
Also, when looking for a job, always make sure that you define your goals. Create an attractive cover letter that includes the skills and experience that you have garnered professionals along the way. In case you don't get the response you've been looking for, there's no point in being depressed. Instead, keep trying and applying.
In Conclusion
Becoming a full-stack Web Developer is no joke. It takes a lot of technical knowledge and skills, ones that you need to gain along the way. KnowledgeHut is a leading e-learning platform that specializes in providing interested learners access to professional courses to upscale their current skill set–the full-stack web development certification being one of them.
We hope this article gives you the right insight that you need to master the job of a full-stack developer. Typically, it is a matter of dedication, choosing the right online courses and gaining practical exposure.
Other Posts You Might Enjoy:
2020 Web Design Trend: 10 Tips for WebMasters
4 Web Design Tips to Help Your Business Flourish
Three Ways to Maximize a Small Closet Space
Share This Story, Choose Your Platform!