Sometimes the extent of a house is limited and often that holds true for closets. However, creating balance with the limited area involves turning your closet into virtually another room, flush with shelving and staggered rods. Anchoring the closet, regardless of its size, creates more room. With most storage solutions requiring little to no tools or installation expertise, you can rest assured that transforming your small closet space is simple and straightforward.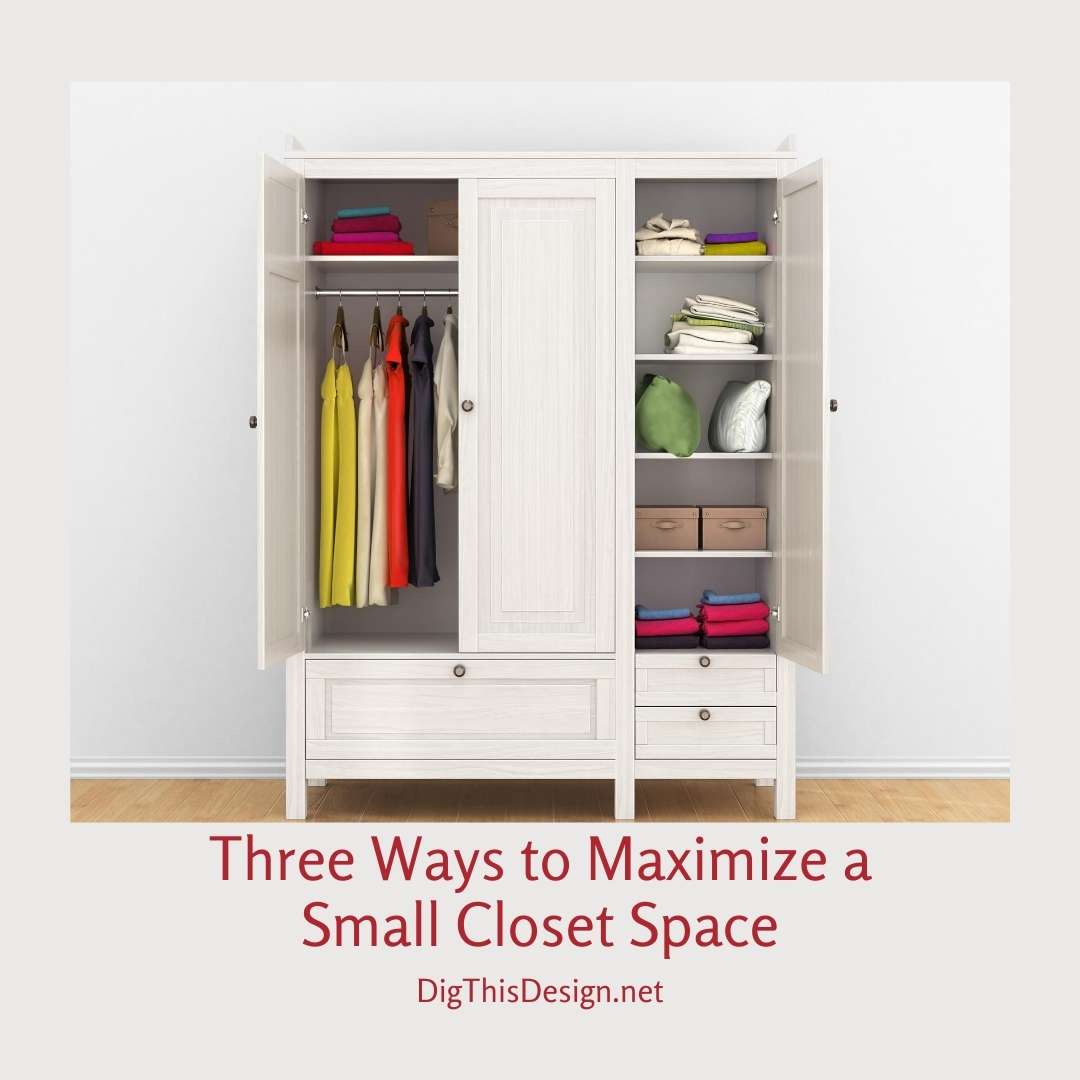 Go Horizontal and Vertical
Storage bins, crates, and boxes neatly organize an otherwise unusable closet floor. Likewise, the same types of closet organizers work well in the surplus area above your clothes that sits unused, mainly because most people cannot reach it. Folding storage boxes with windows have ample room to store off-season clothes, blankets, and items you do not use daily. You can still see what is in the box without climbing up to retrieve it.
Raise the Floor
Wire shelving, mesh, and bamboo tiered shoe racks can transform even the smallest of closets into an otherwise roomy area for keeping your shoes organized. Our racks connect, allowing you to add more tiers if needed. Additionally, they fold flat for storage. Easy set up means no tools are required, transforming your small closet within minutes with our customizable storage solutions.
Double Up, Divide, and Conquer
Nothing transforms your tiny closet as quickly and easily as adding a second row for hanging clothes. In fact, adding hanging space is a more efficient storage solution than adding shelves. Sure, you may have to hang things that you would normally fold, but in the end, it makes finding your clothes and retrieving them much easier. Our expandable closet organizers allow you to customize the height for the garment rods to maximize your storage space.
If you have a small closet, de-cluttering is one of your first steps. Then you can maximize the space you have by utilizing every area. Our storage products and designs provide useful additions to add space for everything, and more importantly, to keep everything in its place.
Images Courtesy of Canva.
Share This Story, Choose Your Platform!