A lot of improvements we make to our homes are purely decorative. However, some improvements make your home not only look good but have a practical purpose too. If you think your home needs a makeover, check out our guide to practical improvements you can make to your home that'll make it look better and fit your lifestyle. 
5 Tips for Practical Improvements for Your Home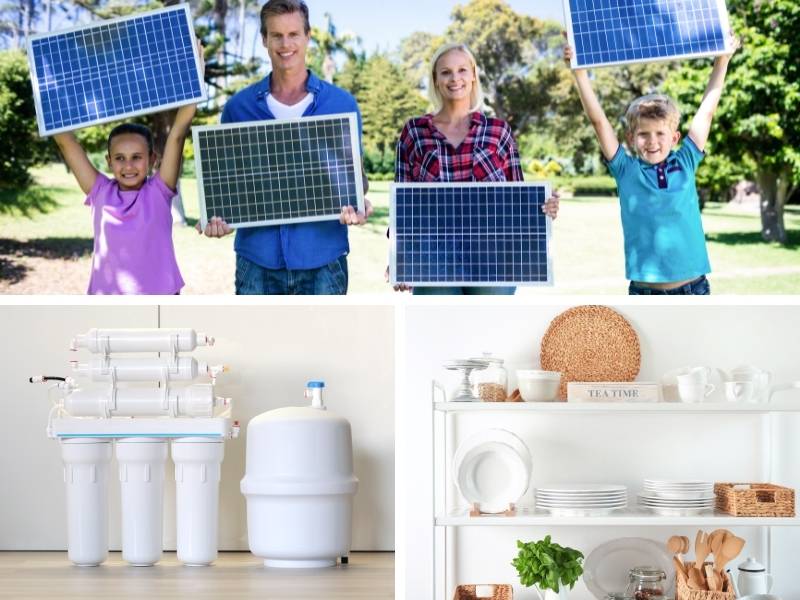 1. Install a water filter for health and wellness.
Always trying to drink more water? Not everyone lives in an area with good tap water, which may mean you don't drink enough, or end up spending a fortune on bottled water. Take a look at home water systems which can filter out the impurities, so you have great tasting water literally on tap. A water filter can be an excellent addition to your kitchen. 
2. Add some convenient storage space.
A lot of people focus on how their home will look, but don't think too much about day-to-day living. One thing that can keep your home and garden organized on a daily basis is storage space, as this avoids you cluttering your living spaces. Simply installing a plastic shed can make a big difference to your home, and gives you space to keep things from gardening tools to Christmas decorations.
3. Add an addition to your home.
Most of us wish our home was a little bigger, so if you're looking to take on a big project, why not make it an addition? This can take many forms, including:
A garage renovation
Renovating a basement or attic
Repurposing an outbuilding
A single or double story addition
What can you use this space for? The choice is yours! Many people now work almost exclusively from home, so you may want to consider adding a home office. Or you might want a space for the kids to play and store their toys, or an extra room just for guests. However, you might want to get an architect to design the space to make sure it's practical and suitable for its purpose. 
4. Make your home more energy efficient.
Energy efficiency is important because it helps keep your home warm in the winter and cool in the summer. Also, adding alternative energy options, such as installing solar panels, can cut your utility bills dramatically. Even if you add just a little extra insulation, this inexpensive job makes a big difference. 
5. Add wipe clean surfaces for a practical improvement.
We all love a soft carpet or rug. But, for practical purposes, easy to clean surfaces are best, especially in the kitchen and bathrooms. Also, to care for fabric sofas, consider getting a stain resistant coating, which helps repel dirt and grime.
In conclusion.
Making your home a more practical place will help make day-to-day life easier and means you'll enjoy your home more. When you've added practical features, you can focus more on those little decorative touches that make a house into a home. From more storage space to solar panels, there are projects of different sizes you can do. If you have any questions or suggestions, we always love to hear from you in the comments below. Also below are links that will take you to more fantastic articles about ALL things DESIGN for your home or business.
Other Posts You Might Enjoy:
5 Tips to Create a Welcoming Home Environment
Great Home Improvement Ideas for a Backyard
Improving Your Home's Exterior to Add Style and Value
Share This Story, Choose Your Platform!