When is the last time you thought about improving your home's exterior? The exterior of your home sets the tone to show off your personal taste and style. More importantly, it shows the pride you take in owning and caring for your own home. Whether you're moving into a new home or are ready to sell, as a homeowner you want to improve your curb appeal.  
You might think that updating the exterior is a huge undertaking. Moreover, you most likely don't know where to start. But that doesn't have to be the case. Choose a few areas to focus on and with a little bit of money and time, your house will be the envy of the neighborhood with a great new look.  
Have you been thinking about improving your home's exterior? If so, then you are invited to continue reading to learn about the following ideas and inspirations.
Style and Value • Improving Your Home's Exterior
A New Roof Makes A Lasting Impact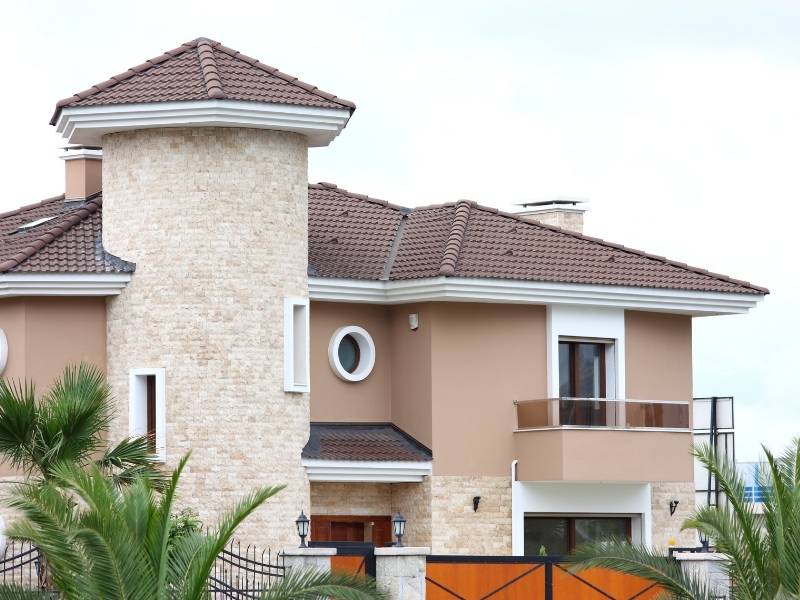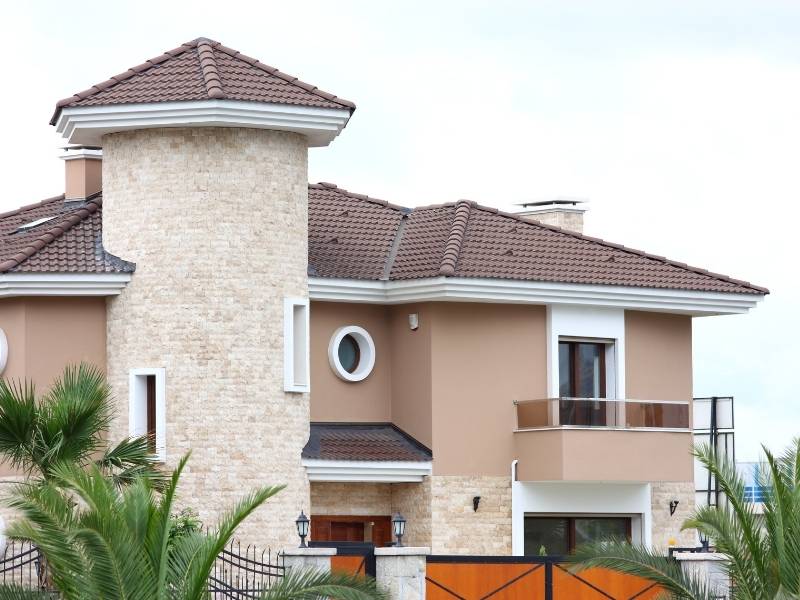 When homeowners think of updating the exterior, they often think of landscape or paint changes first. But one of the most cost-efficient updates is investing in a new roof as it provides both an aesthetically pleasing update as well as structural security for your home.  
Adding a modern or updated roof to your house can change the entire appearance of your home. There are multiple options to choose from when it comes to choosing the material and style of your dream roof. Spend some time researching your favorite colors and textures for your dream roof.  
Once you have chosen the material, make sure to hire an experienced roofing company to ensure that the job is done right. The beauty of adding a new roof to your home is that not only will it add both style and value to the home, but if and when you sell, you will easily make back much of your investment.  
Small Changes That Make A Large Impact 
Whether you are looking on Pinterest or taking a walk around your neighborhood, take some time to notice the different details of homes you admire and then work to add those details to your own home. 
 If you are looking for budget-friendly options that will make an impact on improving the style of your home without breaking the bank, simple changes like updating your mailbox or the numbers on your house can go a long way.  
When you update the house numbers, mailbox, and door hardware, aim to have a coordinating look. If you like a more modern look, make sure your new updates have sleek designs. Whichever style you choose, you will be surprised with how little and subtle updates can make a large impact when taking in the entire exterior of the home.  
Add Charm With Plants and Landscaping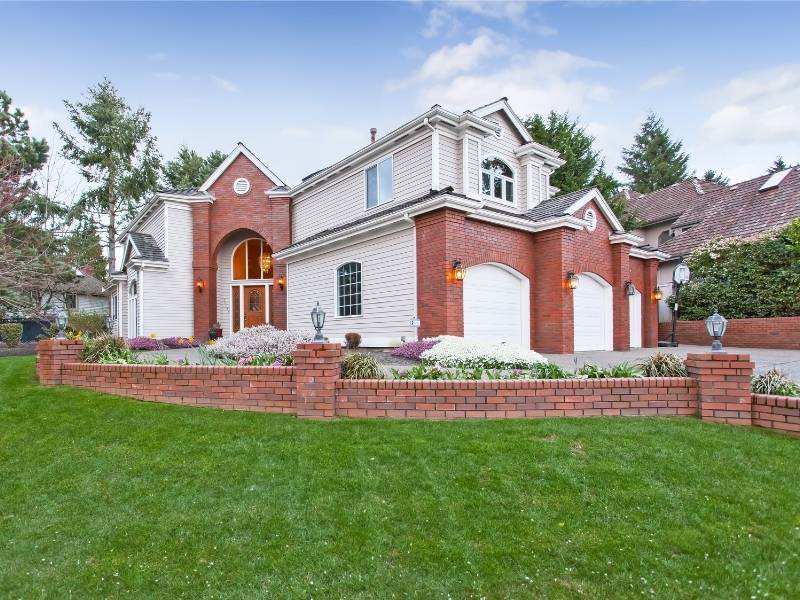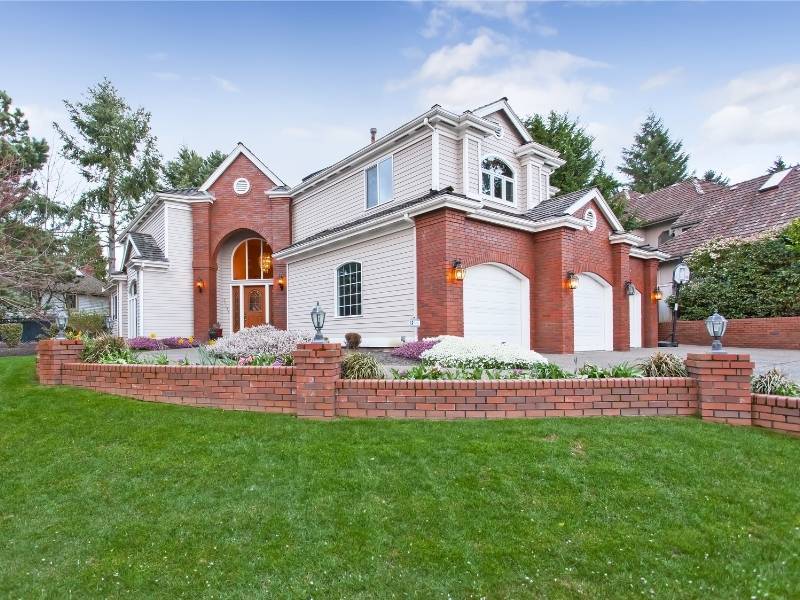 Everyone is drawn to homes that feel both inviting and beautiful. When you begin to notice the homes that appeal to you the most, what specific details do you notice? Usually, the detail in the landscape is a large piece of the charm you admire.  
Some easy ways to freshen up the plants around your home are adding items like window boxes and planters. Flowers and plants make any home feel welcoming and stylish. And don't worry, even if you don't have a green thumb there are many options out there at your local garden shop that need a very minimal amount of care.  
It also may be worth hiring a professional landscaper to help you choose the layout and the plants that would work best with how the sun falls around your house. Even just having a one time visit with an expert can help you improve the landscape of your home for years to come.  
Light Up Your Home
Try driving by home at night and see how bright and crisp your house appears in the dark. Exterior lighting can be a small update that adds a lot of style and value to your home.  
Whether it is adding new landscape lighting to show off the flower bed you have been working hard to restore or some beautiful new lamps and outdoor side lights, the changes will be noticed. Think about adding exterior lighting to help showcase the details of your home that you enjoy the most. Take some time to figure out the style of the lights you want to install as well as the location. Then the next time you pull up to your house at night, enjoy the glow.  
Update Windows and Doors
The front door is what most people see first so you want a door that is inviting and stylish. Sometimes all it takes is a fresh coat of paint or changing out the hardware. Or, it may be time to spend more on a modern door to add style to your home's exterior.  
Updating your windows is another valuable option to improving the exterior quality of your home. Adding new windows has many perks, including making your house more energy-efficient. When you update your windows, decide if you want to add to the current windows or replace them.  
Invest In New Outdoor Furniture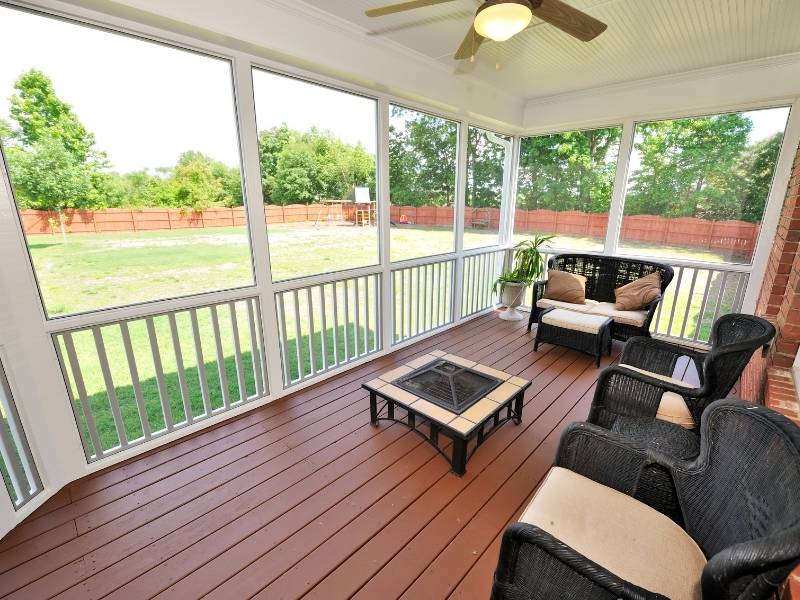 We often neglect our outdoor furniture over time or it isn't a priority when you purchase a home. However, you might notice how important it is to have quality furniture on the inside and outside of your home.  
If you have a porch, investing in a comfortable bed swing adds style and comfort to your outdoor space. Or, maybe you're dreaming of two beautiful wooden Adirondack chairs sitting in your front yard just waiting for you to enjoy them. As you make beautiful new improvements to your home's exterior, you will be glad to have updated furniture to use while enjoying the view.  
Your Beautiful New Exterior
Updating the exterior of your home may take a little elbow grease and financial investment in the beginning, but it will all be worth it. It's no surprise that the amount of added beauty to your home is phenomenal.  
Plus, many of the exterior improvements you can choose to make such as a new roof or windows or a fresh coat of paint will also add to both the environmental and structural improvements of your home. Once you complete the improvements, then, enjoy them every day from the comfort of your stylish home.  
Thanks for reading. If you have any questions or suggestions, please leave them in the comments below. Also below you will find more links to articles about ALL things DESIGN for your home or business.
Images Courtesy of Canva.
Other Posts You Might Enjoy:
Why Adding a Pond to Your Home's Exterior is a Wise Move
6 Steps to a Beautiful Exterior for Your Home
Design Tips to Increase the Value of Your Home
Share This Story, Choose Your Platform!