Many people focus on making their homes beautiful inside. However, if you want a beautiful exterior as well, there are steps you can take. Not surprisingly, many people think that you'll make huge changes or spend a waterfall of cash for you to improve the outside of your home. Anything from textured wallpaper tobifold windows from Window Factory will be sure to add that wow factor to your home.
But the truth is, there are many simple yet effective ways to do so. Here are a few things you'll want to do.
6 Steps to Your Home's Beautiful Exterior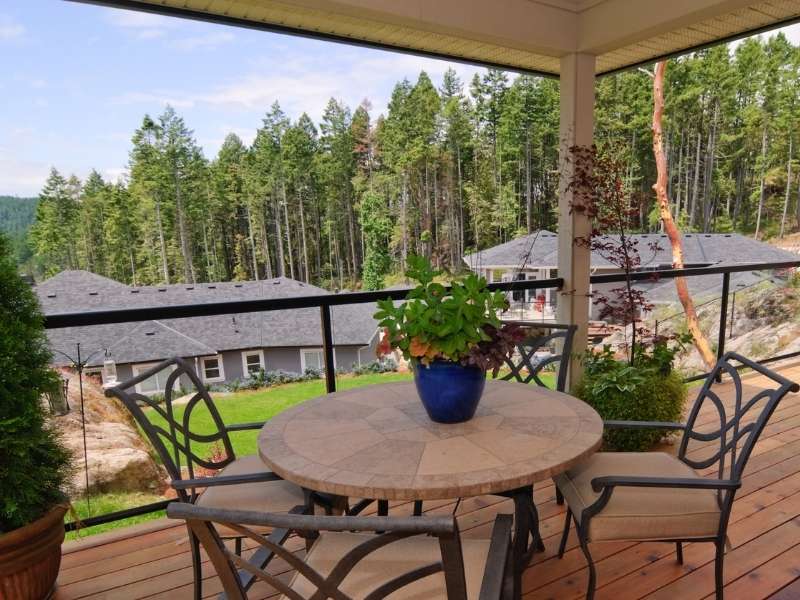 1. Start with a Deck
Decks are essential if you want to have a beautiful outdoor space. Of course, you'll want to make the nicest looking deck. For this, you'll have a few options. Wood, for instance, has the best aesthetics. They're inexpensive and easy to find. However, they are high-maintenance and short-lived.
Vinyl decks are more durable than wood, but they look unnatural. Finally, there's composite decking. They are as expensive as vinyl, or sometimes more. They also offer the same durability and low-maintenance as vinyl. However, they are as beautiful as wood decks.
If you want a beautiful deck, go for wood for a cheap option. But if you want something more long-lasting and easier to maintain, composite decks are the best.
2. Good Landscaping is the Key
Landscaping is another crucial aspect that you need to pay attention to, starting with your lawn. Of course, nothing beats a healthy and well-maintained grass lawn. Unfortunately, not everyone has the time or patience for one. If that's the case, consider using lawn alternatives to ease maintenance.
For instance, you can replace large areas of grass into mulch. Not only are they easier to maintain, but they also increase the quality of the soil. Another alternative you can try is fake grass. With artificial grass, you can create a beautiful outdoor space. It can last for many years as long as it is laid properly with weed membrane correctly put in place before the grass.
3. Create a Matching Color Palette
One of the most common mistakes people make when decorating the exterior of a house is having a mismatching colour palette. When choosing paint colours, go for complementing shades. It's the reason why most people use neutrals such as beiges, whites, and greys.
They're easy to match with other colors. If you want to try a different color scheme other than these, you may want to look for inspirations in various home improvement articles or publications. Find a colour scheme that you want and will work for your home's exterior.
4. Add More Nature
Adding more nature can increase your home's curb appeal. If you don't have a garden yet, it's the best time to start one. Most people think taking care of a garden requires so much time and effort. But there are varieties of plants that require very little maintenance, such as perennials.
Another option is native plants, which can survive local environments with little attention. Planting a tree or two also increases your home's appeal. It can also bring many benefits, such as cool shades, lower cooling-costs, and fruits.
5. Use Lights Effectively
No matter how much effort you put into improving your home's exterior, it won't matter much without proper lighting. Depending on your home, you'll need to put the right amount of lights. Too little will have unnoticeable effects, while too much can be glaring.
You'll also want to set up the best types of lighting. Those might include ambient lights to increase mood and cosiness and task lighting for productivity and brightness. Also use spotlights and uplights to emphasize features and decorations outside of your home, making them more noticeable. For backyards, string lights and hanging lanterns are excellent choices as well.
6. Create a Storage Space
Keeping your yard orderly and neat is one of the best ways to make your home look nice outside. However, it can be difficult if there's a lot of clutter lying around.
As a solution, consider building a shed to store all your clutter, including your tools and supplies. Not only will it provide storage space, but it can also be a great addition to your backyard if you design it right. Not to mention, you can even build it all by yourself with a few tools and some construction supplies.
If you have any other questions or suggestions, please leave them in the comments below. You will also find links below to take you to more fantastic articles about all things design.
Images Courtesy of Canva.
Other Posts You Might Enjoy:
4 Inclement Weather Summer Design Solutions for Your Patio or Deck
4 Simple Steps That Improve Your Home's Exterior Appearance
3 Excellent Ideas to Give Your Home a New Exterior Look
Share This Story, Choose Your Platform!