3 Ways to Change Your Home Exterior

Are you looking for new ways to improve the overall appearance of your house? Have you had enough of your home looking tired and weary? Is it time for you to change your home exterior? Are you unsure of where to start or what to change?
Well, look no further, as we have some excellent home exterior design tips to help you change your home exterior. Do this to rejuvenate and add a refreshing look to your home in no time. So, why are you waiting? 
Read on to learn how to change your home exterior to get the best looking house on the street in no time!
Change Your Home Exterior Design with These Inspirations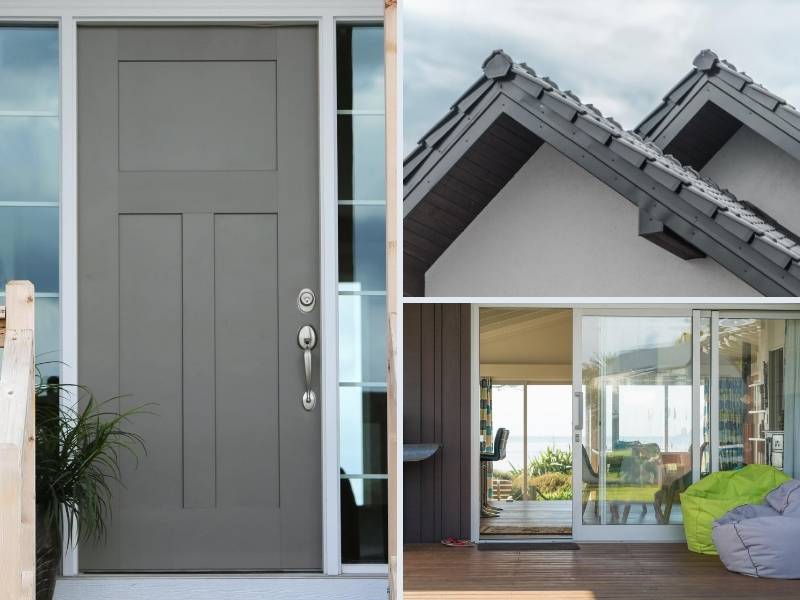 1. Update Your Front Door
Let's face it, when you look at your house, one of the main focal points is your front door. This is where you and your guests get the first impression of your home. Your front door is also where the postman delivers your letters. More importantly, the front door is a big part of your home's curb appeal. With that, you want it to look respectful and show your pride for your home.
So, change your home exterior by getting rid of the old front door and upgrade it with a new door that brings your house back to life. 
2. Replace Your Roof
According to A-Z Construction, a Maple Grove roofing company, the condition of your roof greatly affects your home's value. However, over the years, your roof goes through a lot. From storm damage to broken shingles to wear and tear, at some point, your roof deserves a facelift. 
Every family home are different, and has its own story to tell. Why not rewrite your home's story and give it a happy beginning, middle, and ending?
Your roof is one of the most significant parts of your home. Taking care of it by restoring or replacing the roof protects your family and enhances the exterior design. So, give your roof some loving today!
3. Replace Your Windows
Windows are the eyes to your home. Replacing old dreary windows completely transforms the overall look of your exterior and interior design.
Perhaps you're looking for an ultra-modern, streamlined look to fit your minimalist exterior. Or, do you want to freshen up those antique-looking timber frames to match your cozy cottage? Regardless, replacing or updating your windows beautifully changes the appearance of your house. 
As a result, it adds value to your house. But, it also brightens and smartens your exterior. Many people neglect the outside of the house and only pay attention to the interior. However, changing something as simple as windows has a dramatic effect for both the interior and exterior.
Bottom Line
When it comes to home improvement, there's no better feeling than going all out. You take so much care of the inside of your house that sometimes you forget to nurture the exterior. 
The front of your house deserves as much love as everywhere else. Because, what's better than having an attractive home on the inside and out?
If you're thinking about changing your home exterior, do it now It will enrich your property and make you feel ten times better!
If you have suggestions or questions, please leave them in the comment sections below. Also below are links to more excellent articles about all things design for your home or business.
Images Courtesy of Canva.
3 Excellent Ideas to Give Your Home a New Exterior Look
Styles of Window Shutters for the Exterior of Your Home
Simple Steps That Improve Your Home's Exterior Appearance
Inclement Weather Summer Design Solutions for Your Patio or Deck
https://digthisdesign.net/wp-content/uploads/2020/08/3-Ways-to-Change-Your-Home-Exterior.jpg
1080
1080
Ashley Edwards
https://digthisdesign.net/wp-content/uploads/2022/11/OLD_DigThisDesign_logo-300x225.png
Ashley Edwards
2020-08-29 01:30:00
2020-08-28 12:44:21
3 Ways to Change Your Home Exterior