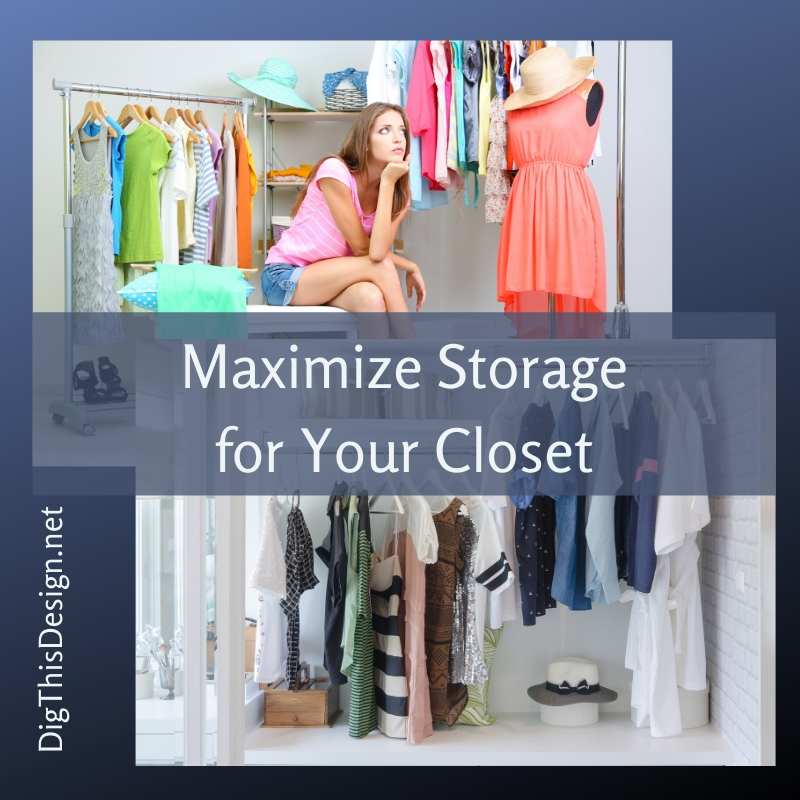 If you're looking to save both time and money, and you're hoping to spare yourself unnecessary headaches, it's likely that you'll want to find the time (and space) to maximize storage in your closet. Do you have a closet full of clothes that you'll never wear?
Are you having trouble finding that one white button-down top that's guaranteed to help you land your dream job? If your answer is "yes" to either of these questions, it's probably time to declutter and reorganize your closet space. Here are some great tips to help you maximize your storage.
Maximize Storage in 5 Simple Steps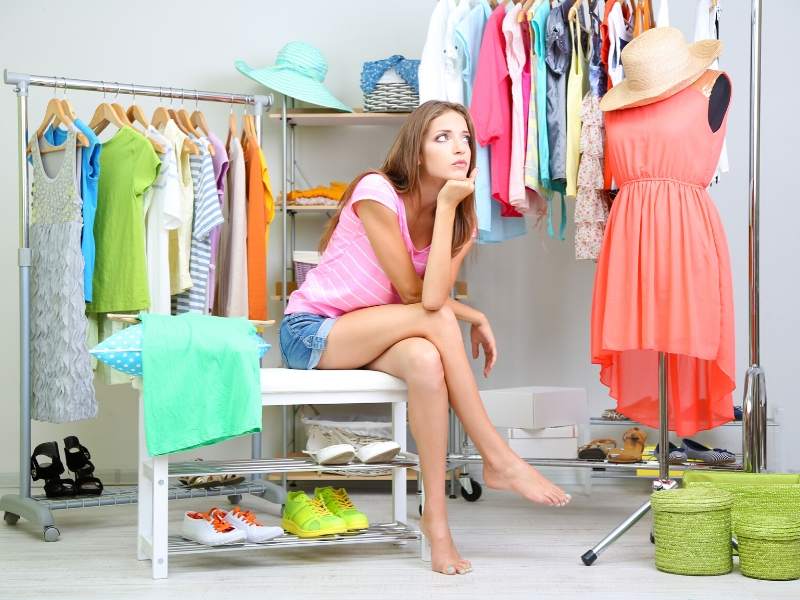 Back to Basics
First things first, you'll want to declutter. If you've ever heard the saying, "less is more," you're going to want to treat that as the Holy Grail as you begin the process. Take a good long look at everything in your closet space. How often do you wear those neon pumps? Have you really gotten any use out of that flashy romper? Chances are you haven't worn them in a while, and if that's the case, you'll have a good idea of where to start with minimizing the excess. Lots of experts agree that capsule wardrobes are the way to go. With 30 to 40 quality pieces, you can create a timeless mix-and-match wardrobe.
Find Your Biggest Obstacle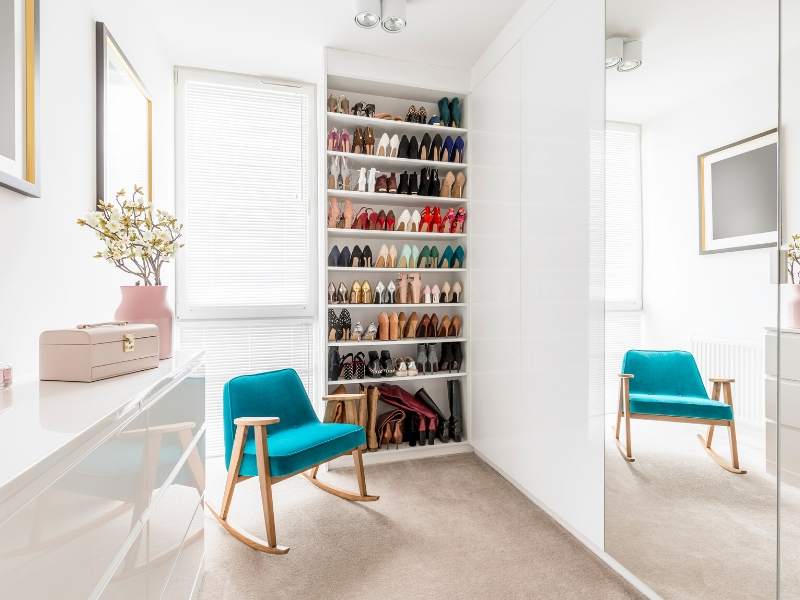 If you have a big walk-in closet but no space, you'll want to figure out where your biggest problem lies. Are your clothes overcrowded? Do you have dozens of shoes that you wear littering the floor? Maybe you need a better storage system to compartmentalize (literally) the area. Separating clothing by section – jeans, pants, shirts, dresses, etc. will save you both time and money. Once you've done that, you can see the actual pain points of your closet and where you can maximize storage.
Do a Seasonal Sweep
Our wardrobes often change with the seasons. This is the perfect time to take a good hard look at what you have, what you use, and what's become superfluous over the course of the season. Take everything out of your closet. If it's on its last legs, it's probably a good time to let it go. When you put things back, sort by color, and put your most-worn items in the front for better access.
Everything Needs a Home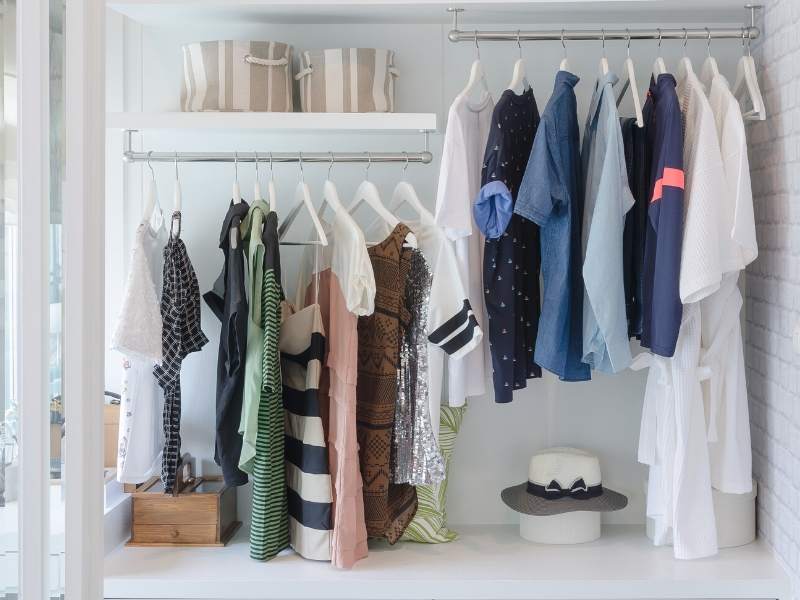 There's magic in organized closet space. Imagine being able to open your closet door and see where your shoes, accessories, and that perfect top you love so much live. Often the easiest solution to maximize storage and create order in your closet is by using a closet system like those from The Container Store. We love the Small Closet Starter Kit because it includes hangers, closet rod expanders, a hanging sweater bag, a sturdy over-the-door shoe organizer, and an 80-pocket jewelry organizer that could double as a tie-holder. For less than $130, you can find a space and a place for everything you use.
Spend the Money Where it Matters
Closet systems like the one mentioned above work for a lot of people, but they're not always perfect for every space. If you have a closet where most stuff is hung, don't buy a closet system that only allows for a small amount of hanging space. Instead, consider a double-hang, where you can now maximize the storage for all those hanging garments. Conversely, if you fold most things, consider minimizing the hanging space by adding a hanging garment bag where you can easily fold things to grab and go. We love the Grey 6-Compartment Hanging Sweater Organizer.
Closets aren't always one-size-fits-all, but if you maximize storage, keep your space clean, and invest the money where it counts, you can create the perfect space for you.
Images Courtesy of Canva.
Other posts you might enjoy:
Home Storage Tips: 5 Tips to Maximize Your Space
Hidden Storage; Creative Solutions by Designers
5 Steps to a Beautiful Bedroom Design
3 Things Every Bedroom Needs to Have
https://digthisdesign.net/wp-content/uploads/2017/11/Maximize-Storage-for-Your-Closet.jpg
800
800
Melissa Moore
http://development.digthisdesign.net/wp-content/uploads/2016/11/OLD_DigThisDesign_logo.jpg
Melissa Moore
2017-11-22 01:00:04
2021-01-16 12:36:14
Maximize Storage for Your Closet