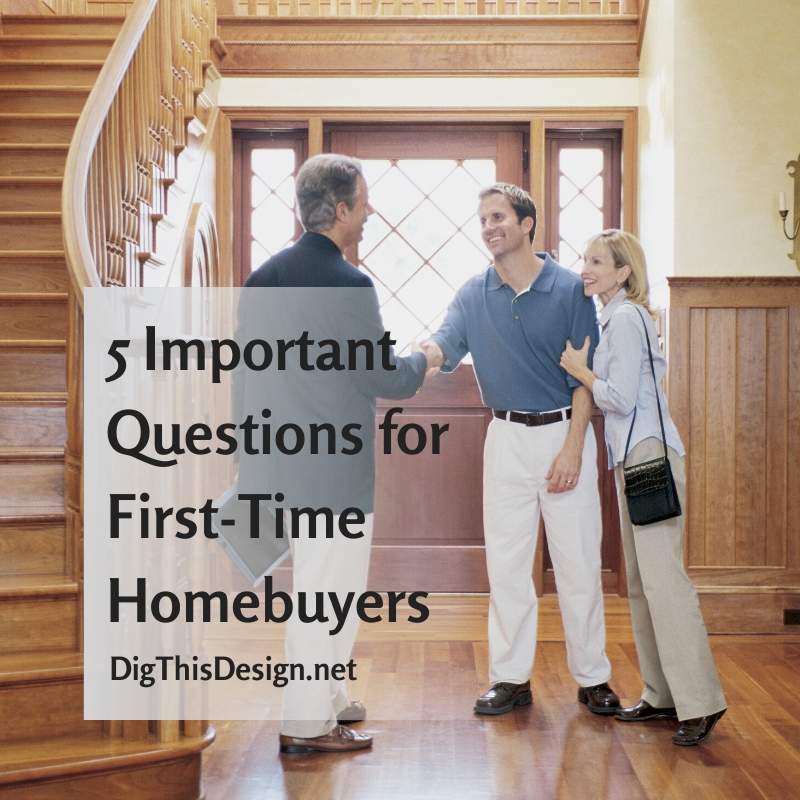 First-time home buyers know – buying a home is an incredibly exciting process. From starting to look at properties to considering your wishlist and more, it's an adventure from start to finish. It's also a time of great personal and financial flux, so it's important that you're on a level footing when you start. Before you dive in headfirst, make certain that you have your proverbial ducks in a row.
Instead of rushing into a purchase you might regret, take time to investigate the important details. Remember that there are numerous moving parts to a home purchase, and first-time homebuyers should take the process one step at a time. To that end, here are 5 things all first-time homebuyers should consider before purchasing their first home.
5 Important Questions for First-Time Home Buyers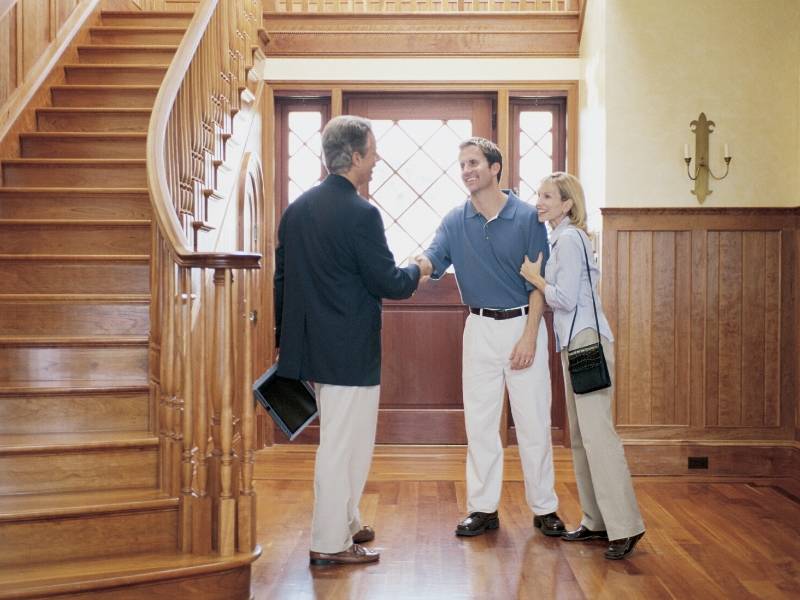 ⎆
Are You Financially Stable?
If you've never embarked on a home purchase before, you might not have had to consider your finances in depth. Purchasing a home, however, will change all that. First-time home buyers should be prepared to have their financial history scrutinized from every angle. From your work history to your credit score and beyond, make sure you are stable before you even consider buying a home.
⎆
Homeownership Comes with More Obligations
Rental homes and apartments tend to get a bad rep, but they're not so bad. Many newly-minted college grads enjoy the flexibility of renting. It affords you the opportunity to "test" types of homes before you actually choose to buy. First-time home buyers should be acutely aware that homeownership comes with a lot of obligations, both financial and otherwise. Be prepared to put in the work tenfold.
⎆
There Are Often Many Hidden Costs
Buying a home costs money, plain and simple. However, it goes far above and beyond the purchase price of your home. You need to consider homeowner's insurance, utility bills, and ongoing maintenance for years to come. Yes, this is off-putting to some. It's a good way to see if you're ready to buy a home though. If you're not ready to take on the uncertainties of varying elements of homeownership, you're likely not ready to buy.
⎆
Location, Location, Location
First-time home buyers tend to fall in love with a home first. They see the layout and aesthetics, the fixtures, and the overall design, and they fall head-over-heels for it. However, it's important to consider the location and footprint of your home, too. Before you allow yourself to become emotionally invested in a home, ask yourself a couple of important questions. Is this a home in which I can see myself starting a family? Do I see myself flourishing here and thriving with my neighbors? If not – you might want to look at more houses.
⎆
Mortgages for First-Time Home Buyers
Rental agreements, for the most part, are cut and dried. Mortgages, however, are a totally different story. Your mortgage is multi-faceted with yards of fine print and legalities that are often difficult to grasp. Make sure you do your research and pay attention to the details. The infographic below is a great way to learn more about home loans and prepare first-time homebuyers for what's to come.
Infographic design by How to Buy a Home with an FHA Loan
Images Courtesy of Canva.
Other Posts You Might Enjoy:
7 First-Time Homebuyer Mistakes to Avoid
The Ins and Outs of Buying Your First Home (Infographic)
Homeowners: Your Guide to New & Old Homes
Furniture for Your Home: Tips to Stay on Budget
https://digthisdesign.net/wp-content/uploads/2018/03/5-Important-Questions-for-First-Time-Homebuyers.jpg
800
800
Melissa Moore
http://development.digthisdesign.net/wp-content/uploads/2016/11/OLD_DigThisDesign_logo.jpg
Melissa Moore
2018-03-14 01:00:09
2021-01-16 11:06:45
5 Things First-Time Home Buyers Should Consider