The Mile-Ex neighborhood in Montreal, Canada has a plethora of restaurants and cafes from which to choose so it is hard to narrow it down to five. But if you are thinking about purchasing a condo in Mile-Ex this list helps you get acquainted with what this neighborhood has to offer.
This is the first of a special two-part series about our neighbors to the north and two of our favorite, charming Canadian neighborhoods and cities that we think deserve a big shout-out. Thank you for joining us today as we explore the hipster Mile-Ex neighborhood in Montreal.
The Restaurants and Cafes in Montreal's Mile-Ex Neighborhood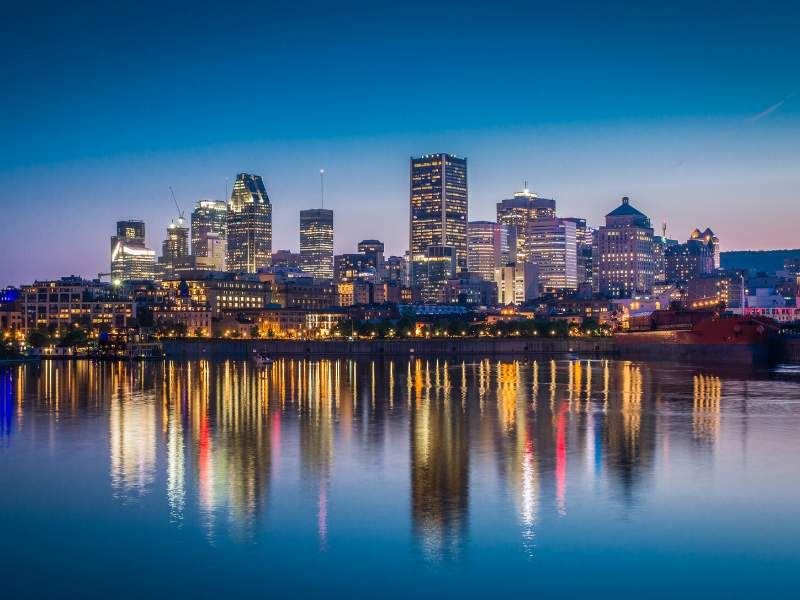 Restaurant Mile-Ex
Mile-Ex in Montreal is undoubtedly one of the most interesting neighborhoods in the whole city. However, this area didn't even have a name until Restaurant Mile-Ex opened in 2012. Unlike other restaurants that take their name from the neighborhood, this time the neighborhood named itself after the iconic restaurant.
Owner Gregory Paul likes to keep his restaurant homey, so they don't take reservations. That can be problematic during weekends as it's not a large restaurant. One of its charming features is that it has three large communal tables and you can wait outside for a seat while you enjoy a glass of wine.
Once you come in, you'll appreciate the comfortable vibe of the place, accentuated by the abstract paintings and the "nostalgic" music. The Lobster Roll and the Staff Meal Salad are crowd favorites.
Le Diplomate
This restaurant is dedicated to French cuisine and the French café culture. The inside and the outside of the place offer traditional vibes, which imbue the whole place (and the food) with drama and flair.
The menu is quite extensive, although it primarily features traditional French dishes. Daily offerings include cassoulet and bouillabaisse, while you can also enjoy escargot and steak fries. The onion soup gratinée is excellent.
As this is a French restaurant, you have a nice wine list from which to choose. The wines come not just from France, but also from California, New York, Germany, Italy, and Australia.
Alexanderplatz Bar
This is still one of the coolest bars in the entirety of Montreal. After all, it doesn't feel like a traditional bar. It's actually more like a party in someone's backyard.
It's hard to avoid that sense of comfortable and casual familiarity in this restaurant. But, don't come in during the winter, because this place is closed. It opens in the Spring, and it's in full rocking mode during the Summer.
At this establishment, partygoers share the communal tables, and there are food trucks while neighborhood chefs set up their barbecue stations. The people speak both French and English, and the crowd can be quite diverse. You'll find new hipsters making friends with long-time locals, while woodworkers hang out with architects.
Don't even bother to make a reservation, as the place is so low-key they don't even have a telephone number. Your credit card isn't good here either, as it only accepts cash transactions. It's like a summer rave party that takes a break during the winter.
Dépanneur Le Pick Up
Just recently, Dépanneur Le Pick Up was ranked as one of the top three "best cheap eats" in Montreal, and it also ranked number one for the best sandwich. This is quite an accomplishment for a place that maintained the very same look it had since the 1970s.
"Dépanneur" interprets as a neighborhood corner store. This restaurant sells food like eggs and milk and they serve terrific sandwiches as well. The Pulled-pork Sandwich is incredible. If you're a vegetarian, you can go with the Fermented Tofu Skin Sandwich.
Manitoba
The Manitoba is the Eater Montreal's 2014 Restaurant of the Year. It's very unpretentious, but here the art of fine dining is very much alive and well. With a terrific and relaxing atmosphere, it affords you fine dining at terrific prices.
Yes, the Mile-Ex neighborhood in Montreal, Canada has very hip eateries! We recommend that you explore and enjoy this unique hipster community but don't stop with this list. Add to it your own recommendations for restaurants and cafes in this area.
We invite you to return tomorrow for part two of our series about our friends in the North. Tomorrow's topic will be "Winnipeg; Canada's Fastest-Growing City." See you there!
Images Courtesy of Canva.
Other Posts You Might Enjoy:
3 Tips for a Successful Road Trip
5 Tips For Making International Travel Easier
Florida Travel: Tampa to Miami Via the Coast
Share This Story, Choose Your Platform!