They don't call Florida the Sunshine State for nothing! Florida travel has some fantastic attractions and not just the major theme parks that shall not be named, but a peninsula of miles and miles of beautiful coast to explore! If you're looking for a way to enjoy the sunshine while also seeing what the state has to offer then why don't you take a trip from Tampa and follow the coast around to Miami stopping at a few places on the way? Let me show you what you might see on your journey.
Florida Travel Guide From Tampa to Miami
Tampa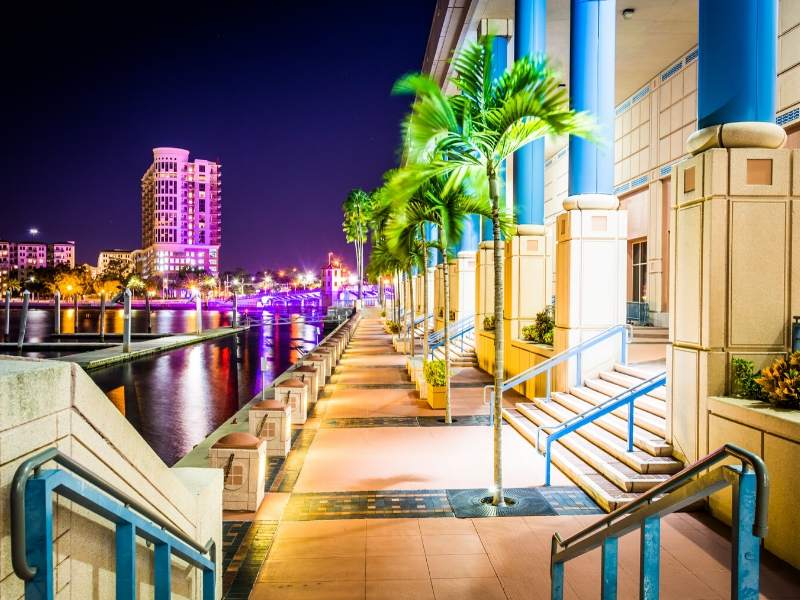 Tampa is a metropolitan city located on the west coast of Florida on Tampa Bay, near the Gulf of Mexico. It is home to the NFL football team the Tampa Bay Buccaneers. There are many things to do in Tampa from museums to nightlife and dining.
The Salvador Dali Museum has an expertly curated collection of artist Salvador Dali's work which is shared with visitors. The museum also provides unique inspiration for events, programs, and special exhibits. This is a must-see if visiting Tampa.
Ebor City is a historic neighborhood in Tampa, located just northeast of downtown. In the 1800s, immigrants from Cuba, Italy and other countries settled there creating a colorful melting pot of cultures. You will enjoy the best nighttime party spot and daytime shopping here.
Tampa is a thriving city which has many fantastic shopping outlets, but if you really want to enjoy the beautiful ambiance while taking in some fantastic views, then you need to go to a restaurant that has the best views of Tampa Bay. Taste of Boston serves up a lot of deep-fried seafood including scallops, shrimp, and oysters, as well as the famous New England clam chowder.
Sarasota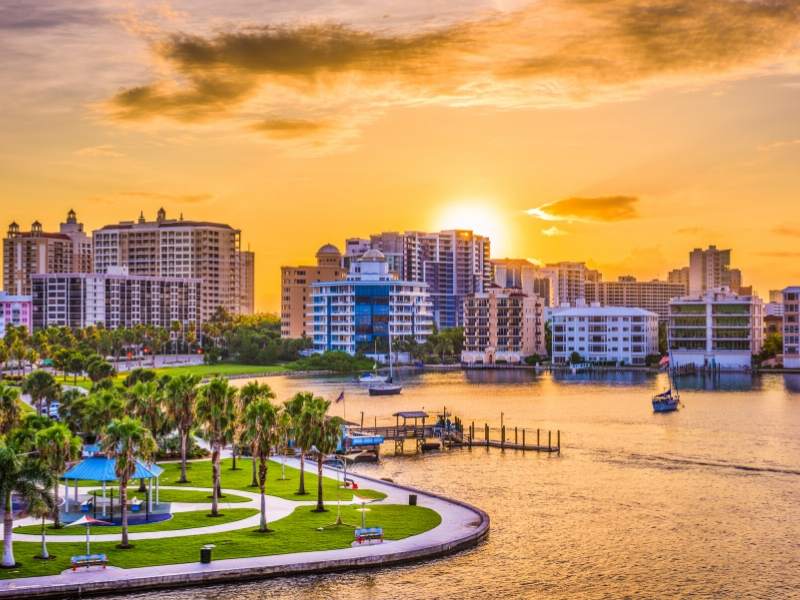 If you're traveling with the family in tow, there are some fantastic county beaches where you can relax and enjoy the sunshine but if you are looking for something a bit more adventurous Seashore Eco Tours offers kayaking lessons as well as guided kayak tours through the mangroves. If your young ones aren't comfortable with kayaking there are plenty of paddleboarding lessons available too.
Cape Coral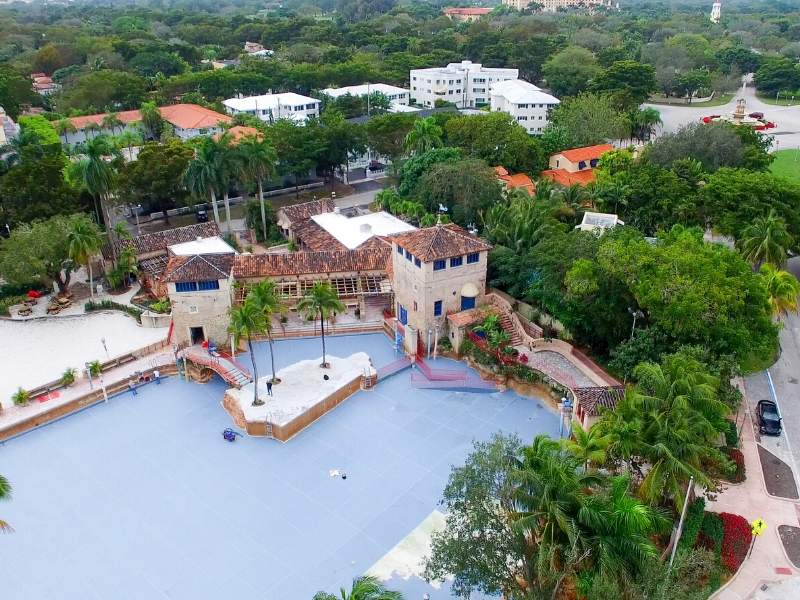 If you have an interest in the different butterfly species of Florida, you could venture down to the Tom Allen Memorial Butterfly Garden based in Rotary Park which preserves butterfly species. Once these butterflies have been hatched safely away from the hunt of predators, they are released back into the wild, and you can see the life stages of the butterfly on guided tours, but you can also learn about the specific characteristics of each butterfly species.
The Everglades National Park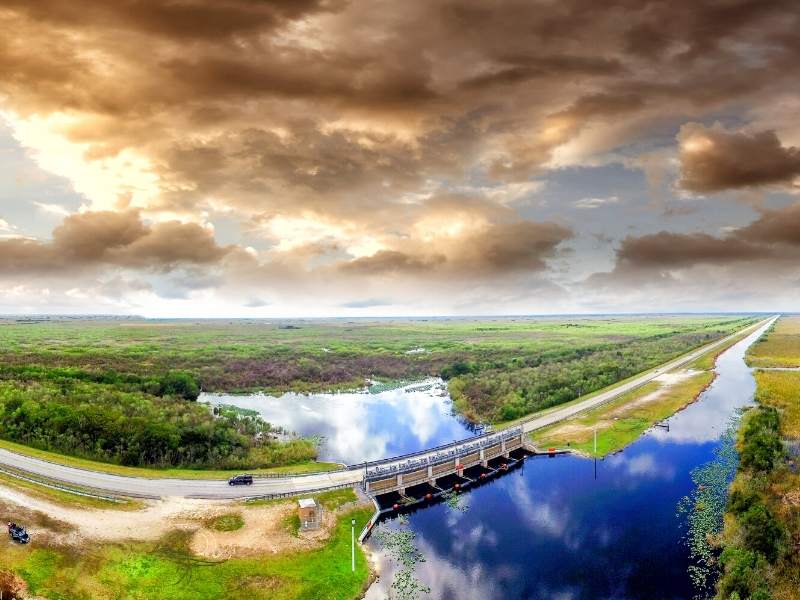 Right at the South of Florida, this National Park is truly one of the great natural treasures of the world, but apart from the swamps and unique wildlife, there are plenty of other things you can do in this beautiful Park. You could go to the Ernest Coe Visitor Center which educates visitors on the varied species of the Everglades. Or if you wanted to experience the Everglades up close you could go camping, and there are plenty of front country and backcountry camping sites available.
Miami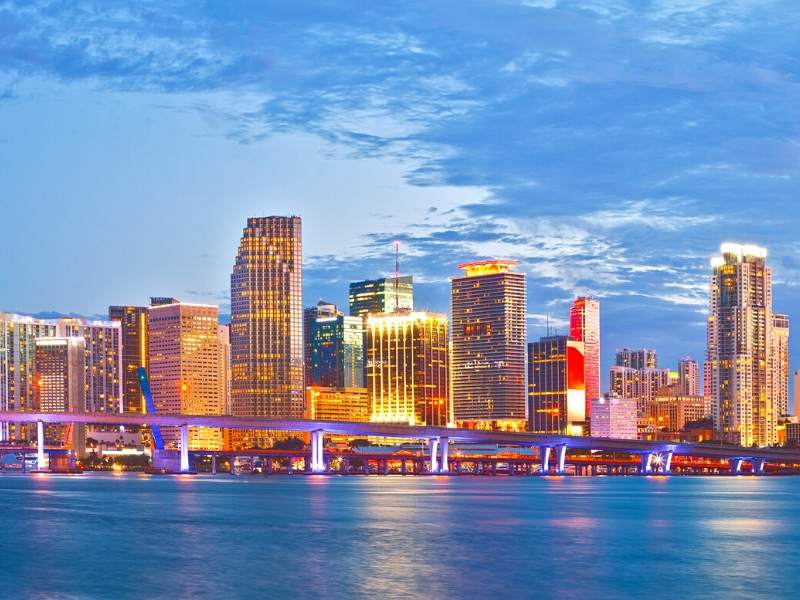 Once you have made the trek around the south end of Florida, you will end up at the party capital of the state. One of the most beautiful sites to see while visiting is the Miami skyline at night. You can do this by booking a cruise on the Island Queen Cruises. But while you can choose to kick back with some cocktails there are still plenty of other things for you to do in Miami.
You could go to the Philip and Patricia Frost Museum of Science which houses an aquarium, a planetarium as well as two wings that feature interactive exhibits for all the family. But if you are looking for a little less education on your trip to Miami you could frequent the many eateries and drinking establishments such as the Versailles restaurant where you are going to have traditional Cuban food. Or you could go for ice cream at the Azucar ice cream company! 
As far as a road trip around Florida is concerned you've got plenty to keep you busy, so take in the sunshine and enjoy the sunshine state!
Images Courtesy of Canva.
Other posts you might enjoy:
Unique AIRBNB Homes in the United States
Reasons Why a Camper Van is Perfect for ATtending a Festival
Unique Bamboo Architecture in Bali
Share This Story, Choose Your Platform!