If you're thinking of putting your Kansas home up for sale, but don't want to go through the hassle of listing it on the market and dealing with real estate agents, you can sell it to home cash buyers in Kansas City. It's a fast and easy process that can get you the money you need without the headache of traditional property selling. Before you jump in, it's critical to understand the cash home buying process in Kansas.
4 Ways to Simplify Home Buying in Kansas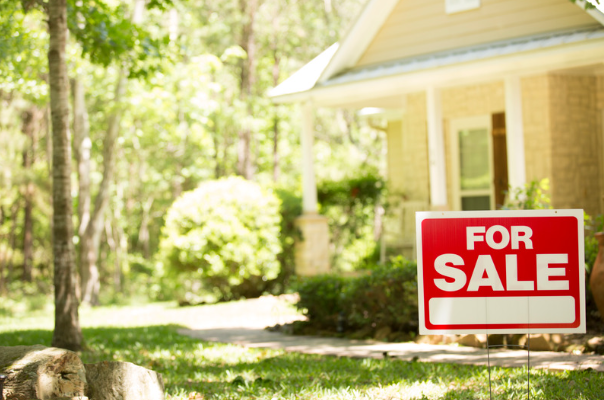 In this article, we'll explore the steps you need to take to sell your Kansas house for cash.
1. Research the Market
When selling your house for cash in Kansas, the first step is to research the market and identify companies that buy houses for cash. A simple online search can provide you with a list of potential purchasers in your area.
Check their credentials to ensure that they are reputable and trustworthy. Look for companies that are registered and licensed to purchase homes in your state. You can use your local Better Business Bureau, Chamber of Commerce, or state real estate regulatory agency.
Check their website, social media pages, and other online platforms for reviews and feedback from previous customers. You can also ask the company for references or testimonials from
satisfied clients.
2. Contact the Cash Buyer
Request a quote for your property and be prepared to provide information about your house, including its location, size, and condition. The buyer will use this information to determine the
value of your home and make an offer.
Typically, cash buyers offer a lower price than the market value. This is because they are taking on the risk of purchasing your house without the need for inspections, appraisals, or repairs. They also factor in the cost of any repairs or upgrades that may be necessary before reselling the property. You can ask for a higher price or request that certain fixes be included in the offer.
3. Due Diligence
Review the purchase agreement carefully and ensure that you understand all the terms before accepting the offer. It's important to disclose any known defects or issues with your house. This includes things like leaks, cracks, or foundation issues. Failure to disclose these issues can result in legal and financial consequences down the road. Be honest and transparent, and provide any relevant documentation or repair estimates.
You can then schedule a home inspection to evaluate the condition of the property. This is done to identify any hidden defects or issues that may not be immediately visible. The inspection is usually paid for by the purchaser.
If any issues or defects are found during the inspection, the purchasers can request that they be addressed before the sale can proceed. This can include renovations that were not disclosed previously. Be prepared to negotiate with the purchaser to reach an agreement that works for both parties.
4. Closing the Sale When Home Buying
Before the closing, you'll need to prepare all the necessary documentation, including the title deed, the purchase agreement, and any other relevant paperwork. You should also make sure that any outstanding liens or mortgages on the property have been paid off. File the transfer of ownership with the county recorder's office and ensure you receive payment before handing over the keys to the property.
Endnote
Selling your house for cash in Kansas can be a great option for those looking to sell quickly and efficiently. By understanding the process involved, you can ensure a successful sale and a hassle-free transaction. Keep in mind that the most important aspect is finding a reputable and trustworthy buyer. With the right buyer, you can close the sale quickly, receive a reasonable price for your property, and move on to your next adventure.
Other Posts You Might Enjoy:
Proven Ways to Increase Home Value
First-Time Home Buyer: The Mortgage Loan Programs You Need To Know
7 Reasons You May Need To Get Your Home Inspected By A Professional
Share This Story, Choose Your Platform!