Preparing your home to sell can be tricky, there are many things you might overlook. Preparing your house well for sale can also help you escalate the overall value and also makes it easier for buyers to visualize their future living space. 
For instance, if you want to sell your house fast in Kansas city, you can always take help from experienced and professional agents. However, it's equally imperative to make your house more presentable.
5 Ways to Prepare Your House for Sale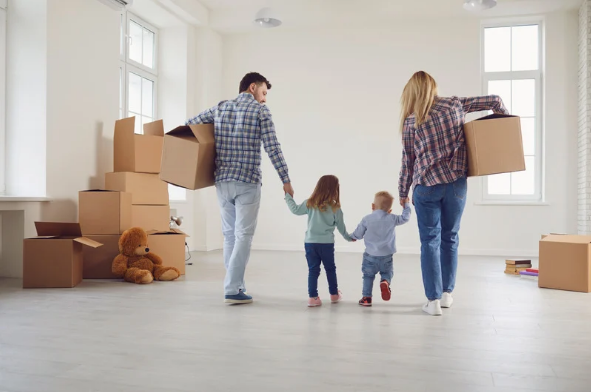 To facilitate you in preparing your house for sale the right way, we've jotted down five practical tips:
1. Prepare by Decluttering and Cleaning
You should start by cleaning your house properly, from the bathroom sink to the ceilings. You want your house to look clean, and untouched. Consider hiring a cleaning company
In addition, you should get rid of all the clutter in your house. For instance, unnecessary clothes, toys, messy hobbies, and unused food boxes should be cleared out. Having unnecessary mess around the house can be distracting to potential buyers.
2. Depersonalize Your Space
To stage your home effectively, you should depersonalize it. You want prospective buyers to visualize the home as their own space. Therefore, you should make it easier for them to do so by removing your items like photos, unique décor items, toys, keepsakes, and fridge art.    
3. Keep in Mind Any Odors
Making your house feel and smell as fresh as possible will give the perception of a well-maintained home. Therefore, you can start by strategically placing plant pots that catch the visitors' eye. Only a few here and there will do the job of looking for a vibrant and fresh space.
You should get rid of any unpleasant odors from every space of your home, including the bathrooms. Although you can use an air freshener, you never know if someone is allergic to it. Natural scents will be your best bet.
4. Prepare with a Paint Touch Up
If you notice any marks on the wall, consider touching them up with a fresh coat of paint. Using warm, neutral colors for the entire home will be your best bet if you want to completely repaint a room.
5. Think About Curb Appeal
Curb appeal can significantly boost the overall value of your property. Some buyers may even be merely impressed by the exterior of your house, which may lure them into exploring the inside of your house.  
That's why you should neatly prune the hedges, trees, and other plants in your garden and get rid of weeds or unnecessary bushes. You can also add lights to the exterior of your home for a clearer and more inviting view. 
Other Posts You Might Enjoy
5 Reasons Your House Isn't Selling Quickly
7 Important Tips for Selling a House with Tenants
3 Things to Fix Before Selling Your Home
Share This Story, Choose Your Platform!