So, you want to sell your house, but you have tenants occupying the property? Is it even legally possible to do so? Selling a home is stressful enough but, selling a house with tenants is even more challenging.
There are many reasons why people sell their houses. They may want to move to a new location, which makes it impossible for them to look after the property. Or, some people sell their houses to liquidate assets to use for other purposes. If you're renting a house to tenants, you may want to sell if you don't get the return on investment you are expecting.
Whatever the reason for selling, there are some tips that will make selling a house with tenants successful.
Selling A House With Tenants: 7 Tips to Keep In Mind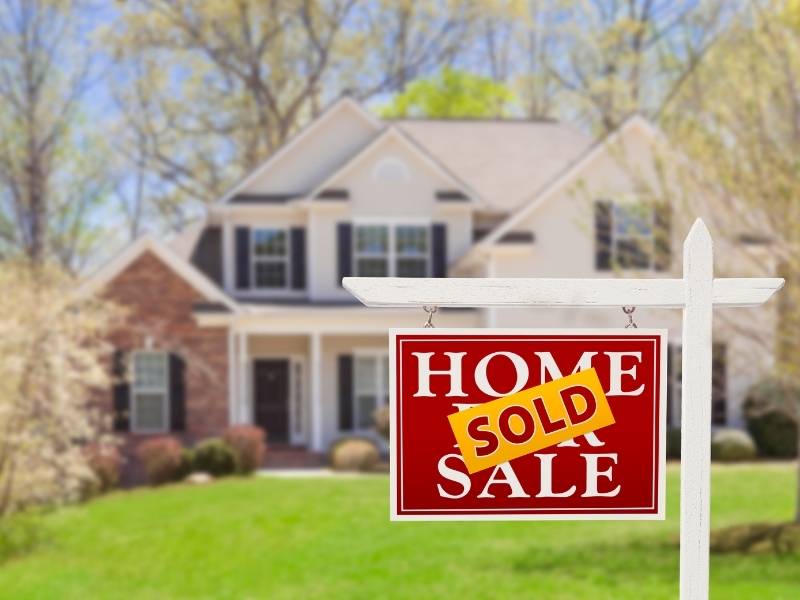 When it comes to how to sell a property with tenants in it, you have many choices. The good news is that you don't need to wait until the house is empty before putting it up for sale. Here are helpful tips to guide you when selling an occupied property.
1. Offer incentives.
Offer a shorter lease term on the house and make it clear that the longer the lease, the higher the rent. This will also allow current tenants to see it as an opportunity to move out. You may lose some money on rental fees, but you'll be able to control the length of time that your tenants can stay. Make sure that the changes in lease terms are properly documented, signed by both parties, and notarized by a lawyer.
2. Sell to your tenant.
Consider selling the property to a reliable tenant who wants to stay in the house. If the tenant can get the financing, then selling the house to them won't be a problem. You can also come up with a rent-to-own option that's amenable to both parties.
3. Hire a realtor.
Many homeowners find it challenging to sell their property. Imagine how much more difficult it will be to put up a house with tenants up for sale! If you think you lack the knowledge or time to handle this situation, consider hiring an expert realtor. It's best to hire a professional with an understanding of the tenant-landlord laws of the state. Experienced agents spell the difference between selling your house fast or wasting your time in trying to sell it.
4. Consider cash home buyers.
If you need to sell a house with tenants, another option is to reach out to cash home buyers. A cash home buyer is an individual or a business that has ready cash to purchase a real estate property. When selling to a cash home buyer, you can have your property sold quickly and hassle-free. They purchase your home, no matter how dirty or disorganized it is, and even if a tenant is living in the property. You don't have to go through traditional home staging, pay for open houses, or anything else.
5. Wait for the lease to expire.
The safest option is to wait for the lease expiration before you sell the property. Make sure you have proper notice to vacate the house after the lease expires. Vacating a rental property without proper notice can have consequences, including a legal action against you as the owner.
6. Avoid marketing woes.
Explain to the tenants that while they occupy the place, you or your realtor will show the property to prospective buyers. Keep in mind that it may be more challenging to market an occupied property. One way to prevent a problem is to have a sit-down with the tenant to come up with a schedule for showing the property. Here are some tips:
Inform your tenant that there will be a notice for showing at least 24 hours before the schedule.
Ask your tenant if there are specific days or times of the day that the property can't be shown to prospective buyers.
Keeping the property neat and tidy is essential to selling the house. Offer to pay for the cleaning service as soon as the property is listed in the market.
Give the tenant an incentive with a discount on rental fees when they keep the surroundings clear of personal items and depart the house during showings.
For the buyers' sake, the property listing should disclose that there's a tenant currently occupying the home.
7. Hire a lawyer.
Tenants have rights upheld by the law, but it doesn't mean that you're not protected as a landlord, too. Make sure to consult with a lawyer who can help you protect your rights and interests. Some tenants become difficult to deal with when they find out that the house they're renting is put up for sale.
Here's how an attorney can help you sell a tenanted house:
Review the lease contract: Your attorney should review the lease agreement to ensure your stake at the property is protected and you're free from any liabilities.
Ensure the tenant is paying rent on time: Some tenants begrudgingly delay their payments when informed that the lease can't be renewed due to a property sale. Your lawyer can help you ensure that your tenant is updated with rental fees by reminding them of their responsibilities, as indicated in the lease contract.
Uphold your rights as a landlord: Delinquency in rental payments or barring the landlord's right to access may be a cause for eviction or court action. Your lawyer can protect you by making sure that conflicts are handled in the best legal manner.
In conclusion.
As a property owner and landlord, you must always be sure to have proper notice for any tenant who's about to vacate your house for rent. To err on the side of caution, it's best to sell the house when the lease expires. However, if the need to sell is urgent, there are other harmless options to consider, such as selling the property to a cash home buyer. With the right information and tips to consider, there won't be any bad blood between you and your tenants when you sell the property they leased.
If you have any questions or suggestions, we always love to hear from you in the comments below. Also below are links that will take you to more fantastic articles about ALL things DESIGN for your home or business.
Images Courtesy of Canva.
Other Posts You Might Enjoy:
6 Types of House Inspections to Do Yourself Before Putting Your Home on Sale
3 Tips for Real Estate Listings to Sell your House Fast
Sell a House As-Is Without the Hassle
4 Tips for Getting Fast Cash for a House
https://digthisdesign.net/wp-content/uploads/2021/06/7-Important-Tips-for-Selling-a-House-with-Tenants1.jpg
788
940
Susan Daniels
http://development.digthisdesign.net/wp-content/uploads/2016/11/OLD_DigThisDesign_logo.jpg
Susan Daniels
2021-06-02 01:00:00
2021-06-01 16:38:38
7 Important Tips for Selling a House with Tenants