Homeowners often feel anxious when it comes to selling their homes. It is understandable because many things can go wrong, and the stakes are high. But if you're planning on selling your home in the near future, there are a few things you can do to make the process smoother.
Today, selling a house can be as simple and easy as contacting real estate agents and letting them know your interest in selling. However, buying and selling real estate is a business that is difficult to understand. You may also be completely unaware of what to expect.
Before you begin the actual transaction, you must understand better what to expect. This will lead to a better experience. If this is something you need to know more about, we invite you to continue reading to get some great tips on how to sell a house as-is.
Detailed Steps for Success When You Sell a House As-Is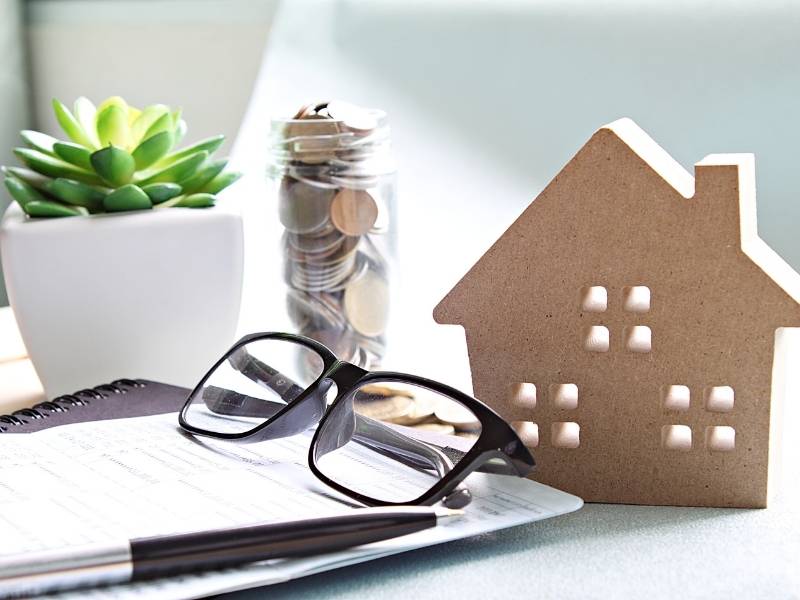 1. Methods to Sell a House As-Is
If you want to sell a house as-is, then you're probably wondering what it takes to get it on the market. There are several different ways you can sell your property.
⎆ Wholesale
There are even companies that specialize in buying your property upfront without the need to list it on the market. Monte Buys Houses are one such company that is a direct house buyer.
The main benefits of this method of selling your home are the ease of doing business and getting cash upfront. Many people have found that selling your house directly to the buyer is an excellent way to get cash quickly. Most of us know that many realtors charge a fee each month for their services, which can add up quickly.
When you sell your home yourself, you do not have to pay this fee, and you can save money in the process. Not only will your buyer be able to pay you cash, but they will also be able to avoid paying the costly fees that most realtors charge their customers.
The main downside to selling wholesale is that you will receive a lower value than if you were put on the open market. However, this is an acceptable compromise for many people if they are looking for a fast and efficient sale, without the hassle of keeping up with repairs and reports, and more.
⎆ Online Only
Several companies have popped over the past few years intending to sell houses online; their business model is pretty simple. They take pictures of houses on their website and then let people bid on them for free or for a small fee. These sites are better than real estate agents for some people, especially those looking for a quick deal or a few specific features.
The selling of a house online is a new approach to the traditional method of going through an agent, and it is becoming more mainstream. Selling a house online means you have to have an excellent picture of your property and sell it quickly and show its full potential.
⎆ Traditional Real Estate
Before hiring a real estate agent, you should attempt to get recommendations from neighbors, family, or friends before committing. You don't want to waste time on a realtor that cannot sell.
One of the best tips for hiring a real estate agent is to ask people who have been in this field for quite a while. They are able to give good advice on how to go about the whole process since they have gone through it themselves.
Keep track of all information regarding real estate. This includes everything from local planning laws and regulations to tax information on the different types of available homes. Moreover, you must update yourself regularly about the latest trends in the real estate world, mostly since new homes are built every day.
The more you are aware of these things, the better prepared you are. This ensures that the agent is able to provide accurate and helpful services.
2. Mortgage Transfer
If you are in debt and cannot make the repayments on your home, there is a possibility of transferring your obligation over to another person willing to take it on.
This method can be tricky, though, and you will first need to make sure that you can legally do so. The person taking on the mortgage will also need to be assessed to see if they qualify for this type of loan.
3. Preparation to Sell a House As-Is
Whichever method you choose, you will need to make some preliminary arrangements to get your house ready.
If you go down the traditional real estate route, you will probably be advised by your realtor about what tasks you need to accomplish to make the house ready for viewing.
⎆ Research the Housing Market in your Area
Before you start packing boxes, you'll want to do some research and get an appraisal. Appraisers are the real estate agents who estimate the value of a home. They will look at the size of your home, the location, the quality of the neighborhood, construction types, and more.
It helps if you looking for an appraiser who is a member of the National Association of Realtors. This means that the appraiser is up to date on the latest market data and can help you get a fair market value for your home.
⎆ Stock Up on Light Bulbs
A light and airy house is instantly appealing to potential buyers. Ensure that you replace any broken bulbs in your home and keep a fair amount of stock just in case.
This is especially relevant for potential buyers who are very interested. They will often book appointments in the evening to get a better feel of what the neighborhood is like at night. If they see that your house is poorly lit, it might just be enough to put them off a purchase.
⎆ Deep Clean Your House
Unfortunately, many sellers feel that deep cleaning their homes is a luxury they can't afford, so their houses end up being filled with dust, pet hair, and other allergens.
To make sure your home doesn't suffer the same fate, start the cleaning process as early as possible. If you're talking to a real estate agent, mention that you want to make sure your home is in tip-top shape before you put it on the market.
You can do this yourself to save money or hire cleaning companies specializing in getting a house ready for sale.
⎆ Fix Anything that's Broken
The best way to go about this task is to go around the house yourself at first, listing all of the problems that need fixing. You can then hire a handyman and go around with them in case you missed anything and then agree on a price for repairs.
This should also include any repainting that might need doing and even changing locks where needed.
⎆ Get Professional Photos Taken
What is the most crucial part of a home when selling? Is it the floors? The counters? The bathroom? No! It is the photo!
The right photo gets a home sold, and the wrong one prevents a home from selling. So, remember that if a house looks good in pictures, it will sell faster.
Sell a House As-Is Summary
Everything in life comes with a compromise. You can either sell your house quickly with zero hassle but get less money, or potentially get what you were asking for but have to do much work to get your home up to standard.
Thank you for reading! If you have any questions or suggestions, we'd love to hear from you in the comments below. Also, below are several links of interest that take you to more articles about ALL things DESIGN for your home or business.
Images Courtesy of Canva.
Other Posts You Might Enjoy:
Should You Sell or Rent Out Your House? 6 Things to Consider
What Home Sellers Need to Know about HVAC Systems
The Pros and Cons of Different Platforms Where You Can Sell Your Used iPhone
Share This Story, Choose Your Platform!